Joaquin Phoenix's standalone Joker movie confirmed by Warner Bros; Jared Leto's spin-off also in works
Joaquin Phoenix has finalised a deal with Warner Bros to play The Joker in a new origin film from The Hangover director Todd Phillips.
Joaquin Phoenix's standalone Joker movie is now officially confirmed, according to a report by The Hollywood Reporter.
Joaquin Phoenix has finalised a deal with Warner Bros to play The Joker in a new origin film from director Todd Phillips (The Hangover, War Dogs) and executive producer Martin Scorsese. The film is co-written by Phillips and Scott Silver (8 Mile). The studio describes their script as an "exploration of a man disregarded by society (that) is not only a gritty character study, but also a broader cautionary tale".
Phillips' Joker is expected to be darker and more experimental than previous DC comic book films, The Hollywood Reporter adds. It has a modest $55 million price tag, which is significantly lower than most other tentpole films in the genre.
If successful, the film could launch a new imprint of DC Films potentially called DC Dark or DC Black to separate certain features from the main DCEU interconnected stories. A second Joker film, centered on Jared Leto's version of the character from Suicide Squad, is also said to be in the works and would fall into the latter category.
Production on Phoenix's Joker film is scheduled to begin in New York this September. The release date has not yet been set but there is a chance it could be released in late 2019, reports The Hollywood Reporter.
Joaquin Phoenix has been nominated for an Academy Award in the acting category on three separate occasions. In 2001, Phoenix was nominated in the Best Supporting Actor category for Gladiator, and in the Best Actor category for Walk the Line and The Master in 2006 and 2013 respectively.
Some of his other notable films include Buffalo Soldiers, Signs, Brother Bear, Hotel Rwanda, The Village, Earthlings, Two Lovers, The Immigrant, Her, Inherent Vice and You Were Never Really Here for which he won the Cannes Film Festival Award for Best Actor.
Find latest and upcoming tech gadgets online on Tech2 Gadgets. Get technology news, gadgets reviews & ratings. Popular gadgets including laptop, tablet and mobile specifications, features, prices, comparison.
Entertainment
The new teaser of Disney Pixar's Soul introduces the main character, Joe voiced by Jamie Foxx, as a middle school band teacher
Entertainment
Bruce Willis-starrer Reactor will be directed by Jared Cohn, who wrote the original script with Cam Cannon and Stephen Cyrus.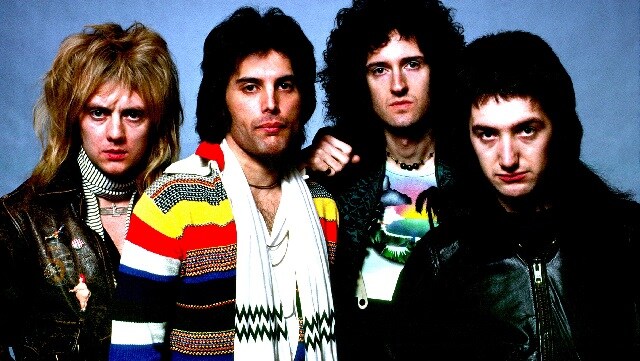 Entertainment
The set of 13 stamps will feature artwork from Queen's most popular album covers, images from the band's extravagant live performances and their first studio photoshoot in 1974.