JL-50: Abhay Deol's next to be a time-traveling sci-fi movie, currently being shot in Kolkata
Abhay Deol's next will be a sci-fi movie called JL-50 with Happy Bhag Jayegi co-star Piyush Mishra.
Abhay Deol's next is going to be a sci-fi movie titled JL-50 in which he plays a CBI detective who travels through space and time in order to solve a mystery that has "far reaching consequences". The film is by the Canadian director Shailender Vyas.
Deol claims that JL-50 will not have any men in spandex with capes, furry creatures or light sabers. The movie is reportedly based on real life surroundings and a setting that is as regular as they come, however the story will  be shaped by an extraordinary event and that is what will set the movie apart.
Deol also feels that even though it is essentially not a Hindi movie, Baahubali is a film that has set the benchmark for taking things to another level in the recent times.
"I just hope the filmmakers have good VFX for the parts that require them. The narrative worked really well for me, which is why I said 'yes' to the project," said Deol on why he took on JL-50, according to a Mumbai Mirror report.
The title of the movie is based on the number of a passenger aircraft that will most likely have a big role to play in the film. It is currently being shot in Kolkata, and is a Canadian production. Apart from the director (Vyas), the Director of Photography (DoP) of the movie is also of Canadian descent.
The movie stars Piyush Mishra alongside Deol and we see the two acting side be side after Deol's last movie Happy Bhag Jayegi, (also with Mishra). It was Mishra in fact, who introduced Deol to the film's director and helped get him on board, and the former is not only acting in the movie, but also writing a few of the songs. Pankaj Kapur is also a part of the cast of JL-50.
Entertainment
What movie will you see this Friday? There's a bunch of new releases to choose from, including Bollywood release Happy Bhag Jayegi.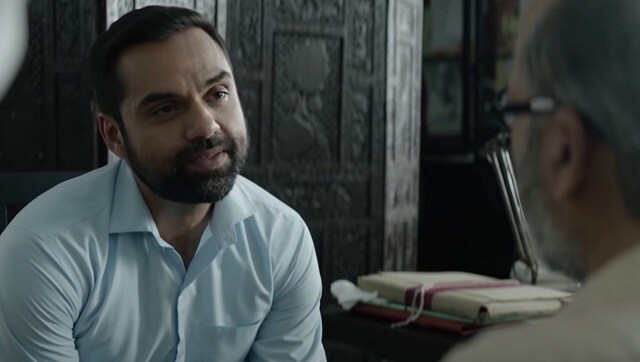 Entertainment
A SonyLIV original, JL50 is directed by Shailender Vyas and also stars Rajesh Sharma, Pankaj Kapur in a key role.
Entertainment
While the previous film starred Diana Penty as the free-spirited Punjabi girl Harpreet aka Harry who runs from her wedding, Happy Phirr Bhag Jayegi stars Sonakshi Sinha as another Happy abducted and deported to China.