Jio MAMI 2016 Day 6 schedule: A film on Arvind Kejriwal; interaction with Cary Fukunaga
The second last day of the 18th Jio MAMI Mumbai Film Festival is here.
Films from Japan, lots of interesting Indian films and a talk with Cary Fukunaga — there's a lot going on today.
Here are our pick of things you should not miss out on: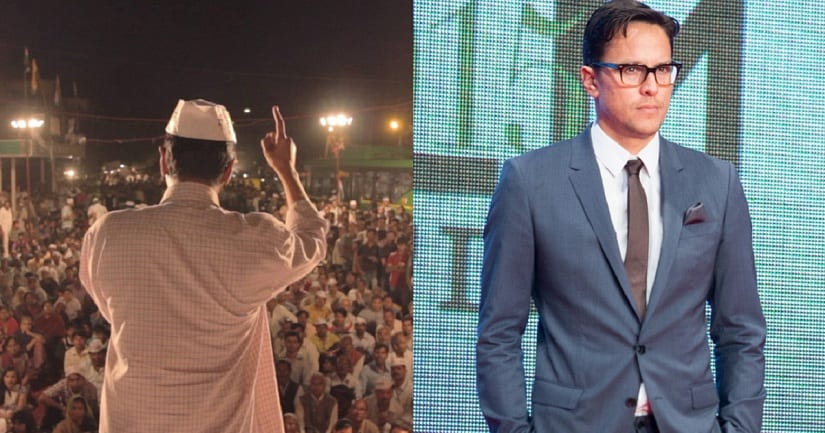 Film: Trapped
Where: PVR ICON
Why you should not miss it: It stars national award winner Rajkummar Rao
Director: Vikramaditya Motwane
Time: 8:30 to 10:30pm
The director of Lootera gives us his new film set in a bustling city. While not a lot is known about the film, we know that the plot of the film involves a man getting stuck in a empty high rise for 25 days without food, water and electricity. The film seems to be an interesting take on the lonely side of the city.
This screening includes a question and answer section with the filmmaker at the end.
Film: An Insignificant Man
Where: PVR PHOENIX
Why you should not miss it: It's an everything you need to know guide about the rise of the anti-corruption moment in India.
Director: Khushboo Ranka, Vinay Shukla
Time: 5:50 to 7:30 pm
An Insignificant Man is the documentary that chronicles the rise and times of Arvind Kejriwal. The crowd-funded documentary also chronicles the rise of anti-corruption protests in India and the formation and rise to power of the Aam Aadmi Party.
Film: Lipstick Under My Burkha
Where: PVR ECX
Why you should not miss it: Ratna Pathak Shah and Konkona Sen Sharma are reason enough
Director: Alankrita Shrivastava
Time: 9:30 to 11:30 pm
Four women in Bhopal covet a little more freedom, a little more space to breathe and live out their dreams. The four share their stories as they try and shed the metaphorical 'burkha' and live out their dreams.
Film: After the storm
Where: PVR KURLA
Why you should not miss it: Warm familial anecdotes which will make you run and call your mother once the film is over.
Director: Hirokazu Kore-Eda
Time: 8:30 to 10:30 pm
A divorced couple, their young son and the mother-in-law are brought together by a fluke storm. Trapped together for the night because of the natural disaster; they must confront the metaphorical storm in their family.
EVENT
In Conversation: Cary Fukunaga with Zoya Akhtar
Where: PVR ICON
Why you should not miss it: Cary Fukunaga and Zoya Akhtar are reasons enough
The legendary director of True Detective has a conversation with Zoya Akhtar about films.
Updated Date: Oct 26, 2016 14:37:31 IST