Jio MAMI 2016: A peak into the heart and soul of Turkey in the 'Country of Focus' segment
Jio MAMI Mumbai Film Festival 2016 has a country in Focus segment this year, which will show us extraordinary films from Turkey.
Along with a whole slew of new film segments and masterclasses, the Jio MAMI Mumbai Film Festival 2016 has a new film segment: 'Country of Focus', where Turkey is the country in question.
This segment will bring together a selection of 10 of the best Turkish films. The project is organized by TESİYAP, (Television and Film Producers Professional Association), and supported by the Ministry of Culture & Tourism, General Directorate of Cinema and Turkish Consulate General in Mumbai. The ten films being screened include: Album, My Mother's Wound, Bride, Snow Pirates, Winter Sleep, Ember, Blue Bicycle, Dust, Whisper If I Forget and 8 Seconds.
The Turkish Consulate General in Mumbai, Mr. Erdal Sabri Ergen spoke to Firstpost about Turkish cinema, Bollywood in Turkey and his favourite Bollywood films. Excerpts:
Turkish Cinema
India and Turkey are very alike in terms of the richness of historical and cultural traditions. There's a lot of vibrancy of cultures. The very interesting thing about cinema in Turkey that all the highest grossing ten films are all home productions. That is that our country consumes alot of its own cinema and TV. While in India, Bollywood, regional cinema and international cinema is also popular.
But Turkish Cinema and TV is making a big impact internationally. I like how India is adapting to the Turkish TV serials: Fatmagul and Feriha (Turkish TV shows on the channel Zindagi) continue to win dedicated viewers because I guess people in India can relate to the themes of the shows. Feriha is a show premised on class differences and is dubbed in Hindi; so I guess it is relatable to the audiences.
The 10 films selected for the Country in Focus segment
One of the curators, Alin Tasciyan, who is an internationally renowned film critic and editor, was the brain behind the selection of the films. With each film, she wanted to showcase a different aspect of Turkey. May it be Nuri Bilge Ceylan's Winter Sleep (it won big at Cannes and other festivals) or The Bride; they are all films that help you understand Turkey a little bit more, and give you a beautiful story. While all the films are contemporary selections, The Bride is a film that was made in 1973. We selected that film because not only did it showcase an important aspect of cultural change in Turkey but started an important trend in filmmaking. I highly recommend that everyone should watch it.
Bollywood in Turkey
Bollywood has a strong presence in Turkey. Around 100 Bollywood films are imported every year, and this is not a new phenomenon, Turkey has always been fascinated with Indian cinema since the ages. I think all Turks without an exception are fans of Raj Kapoor. I remember 'Awara Hoon' (Raj Kapoor's song) was extremely popular in Turkey.
Now, the Khans — Salman, Shah Rukh and Aamir are also extremely popular here. Even Hrithik Roshan's films are very popular there.
My personal favourite is Sairat, which is really fascinating to me about how well regional cinema is doing in India. It really tugged at my heart strings.
Entertainment
Vikramaditya Motwane's next venture Trapped starring Rajkummar Rao is all set to have its world premiere at the upcoming Jio MAMI Mumbai Film Festival.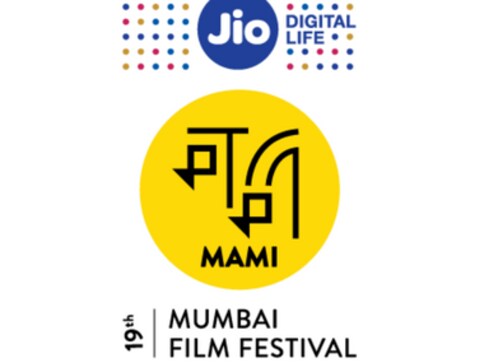 Entertainment
Categories including India Gold, India Story, Spotlight and Marathi Talkies will present a range of Indian films at the Jio MAMI 19th Mumbai Film Festival.