Jio MAMI 19th Mumbai Film Festival: Vaishali Sinha talks about her film on 'sexpert' Dr Mahinder Watsa
Vaishali Sinha, the director of Ask The Sexpert, credits Dr Mahinder Watsa's popularity and effectiveness to the fact that he listens without prejudice
If you live in Mumbai and have ever read the newspapers in the last decade, Dr Mahinder Watsa will be no stranger to you. Known for his humourous, sarcastic advice which is simultaneously effective and devoid of judgment (unless you're into really weird, outlandish things, in which case he may poke fun at you), this nonagenarian has gained much popularity over the years, since he began writing columns offering advice to anyone and on any subject within the purview of sex.
Now, his work and personality have been captured on celluloid by director Vaishali Sinha, who has made a film on Dr Watsa titled Ask the Sexpert. In this conversation, Sinha tells Firstpost about meeting the good doctor and the experience of making this film.
Sinha has worked on stories about sexuality rights for quite a few years now. In 2012, she felt it necessary to explore the topic of sex and sex education directly, in order to get to the root of several issues. "In my desire to tell a story of everyday Indians seeking a space to talk about their honest most rawest feelings and desires around sex and sexuality, I came across Dr. Mahinder Watsa. It became obvious that he was a phenomenon but this film also gave me the opportunity to observe a sociological picture through his work, which was incredible," she says.
When you come across Dr Watsa, you'll realise that he looks like your friendly neighbour who is a grandfather to three kids. There's nothing about his appearance that indicates what his job is. He has faced his share of controversy — an obvious occupational hazard. It has been alleged that magazines he wrote for cooked up questions to amp up readership by a reader, who filed an obscenity lawsuit. To get the judge to drop the case, his editor had to send a bag of unopened letters.
When asked how easy or difficult it was to get Dr Watsa on board, Sinha said that he was as open to meeting her as he is to meeting anyone who comes to his door seeking advice. After communicating over e-mail, she finally met him at the office in his home. "My jaw dropped, as I had no idea he was nearly 90. I gave him a copy of my film to watch, which he liked. We discussed the film idea [for Ask the Sexpert]. He agreed to being filmed," she recounts. She says that he got on board immediately because the topic was directly of interest to him. "I think he had no idea the film would take 4 years! Neither did I know just how long it would take," she exclaims.
At a time when sex education is still banned from most schools and taught in an overly moralistic way using metaphors and synonyms, Dr Watsa remains an advocate for sex education, just as he has been since the 1970s. In fact, it wouldn't be an exaggeration to say that for many people, he is the only source of information about sex. Sinha credits his popularity and effectiveness to the fact that he listens without prejudice. She says that during his counselling sessions, he is focused and often wants to make sure the client is considering the woman's needs for pleasure. When it comes to his work for the column he writes for Mumbai Mirror, he receives roughly 60 e-mails every day, and answers these queries daily.
I ask Sinha about how Dr Watsa perceives his own celebrity status. "I think he still finds it hard to believe. But he says he's glad that young people feel they can 'vibe' with him," she says.
While her film does center on the titular sexpert, she also delves into the subjects of Indians' perceptions of sex and their knowledge of it. In the trailer of the film, you'll see some people openly admitting to reading the column and even knowing exactly which page it can be found on. Others were too shy to acknowledge that they read it, or giggled their way through answers to the question, What does Dr Watsa write about?"
Sinha's findings are not quite surprising. "I wasn't really expecting Indians would know less or more about sex. Attitudes and desires around sex and sexuality are a universal experience. The questions coming to him showed there was a need to help alleviate stress in society, and that there is a great shame and stigma attached to openly discussing these issues," she informs. In the process of making this film, she saw very clearly that we as a country are not receiving comprehensive education about sex and sexuality. But it also revealed to her that most of us are ready to discuss these issues, just that we haven't found the space to do so yet.
"But also Dr. Watsa himself became integral to the findings — there aren't as many voices doing what he's doing, and I had to capture his work. In the US where I live now, there too is an abysmal lack of sex education. Listening to the questions that Dr. Watsa receives, I felt the film had the potential to speak to global audiences," she says. Sinha also has some funny stories to share about the strange things that occurred while she made the film. "I've been thought of as a porn film director during an interview with a herbal medicine owner. I've also received questions through my website or social media page that I don't feel I'm qualified to answer."
Entertainment
City of Ghosts tracks Raqqa is Being Slaughtered Silently (RBSS), a unit of young men from Syria, horrified by the events following the Arab spring, devoted to telling the world about the atrocities of ISIS.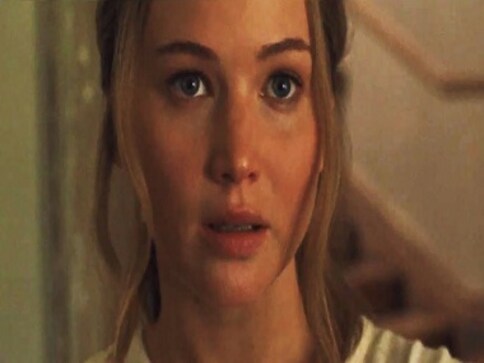 Entertainment
All the updates from Day 4 of Jio MAMI 19th Mumbai Film Festival — The Book Award nominees have been announced.
Entertainment
Running to packed houses at MAMI 2017, Irrfan Khan starrer The Song of Scorpions takes you into the depths of a nicely-shot, brown, and raw Rajasthan.