Jio MAMI 19th Mumbai Film Festival: Rahul Jain's Machines explores untold stories of factory workers
Rahul Jain's Machines asks the tough questions — will there ever be a smile on the factory worker's faces?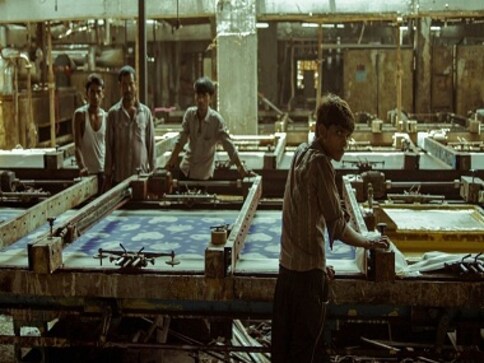 By the time the end credits start appearing, your ears would have turned red with the "thud-thud-thud" sounds of the machines.
Welcome to the world of Machines.
Machines is a heart-wrenching documentary set in a Gujarati textile factory. It has been directed by newcomer Rahul Jain. Usually, Indian filmmakers try to slot their stories into the fiction category, but Rahul has chosen the path of documentaries to open our eyes to the horror that's unfolding in our nation.
The factors of horror that are present in this 72-minute documentary scare you without the presence of any graphically included ghost.
I took a good look at myself in the mirror after I watched Machines. Unknown faces of workers took shape in my head automatically.
Have you ever thought of the manufacturing places of clothes, curtains, bedspreads, and towels? Well, I didn't, too, to be honest, until recently. We shop online (because of discounts), or at retail stores (because we have the option of trying on numerous clothes and taking selfies in the trial room before zeroing in on one pair of pants and a t-shirt), and don't dedicate even a second to think of the conditions under which they are made. Why would we do that when all we are interested in is a thousand likes on Instagram, for our pictures?
Machines captures some searing moments – a shot of a young teenager trying his best to not fall asleep while working; communal bathing (not the sort that refreshes the minds); children sifting through trash to see if they can get their hands on anything valuable  – and stories about how people travel for 36 hours in trains on empty stomachs.
These workers toil day and night to make you and the things around you look good. One of the hundreds of the men employed at the factory says, profoundly, "Some do work that requires physical strength. Some use their minds. Some work requires hands and feet, some work requires brains." If a godman had uttered that statement, he'd have been showered with unlimited gifts and WhatsApp forwards. However, none of that falls from the sky for him, for he's just an ordinary worker.
While the employees put every muscle and bone of their bodies for 12 hours every day, Rahul Jain tells me that he used everything (money, brains, and connections) to make the documentary. "Curiosity was my primary motivator," he adds.
When asked if the documentary would bring about changes in the lives of the workers (mainly reduction of working hours from 12 to 8 and an increase in pay) if it reached the right government officials, Rahul says, "I didn't make this film to make explicit change." He goes on to say that his film is an expression of hopelessness. "I'm a very hopeless person to my core… If I wasn't hopeless, then I wouldn't have made this film."
Earlier this year, Lipstick Under My Burkha released to a rapturous response. The movie burns the huts of sexism to the ground, to tell the tales of sexual desires of women in an industry that continually pays homage to its male stars.
Films like LUMB get a worldwide theatrical nod and audiences flock to the movie houses to catch their favorite stars dive into the sea of circumstantially-challenged women. But then, tales emerging from the nonfictional corners of the country don't find a large number of people wanting to catch them. Rahul agrees, "I haven't found a wider audience; just the film festival audiences."
Nevertheless, documentaries have a life outside of these festivals. Streaming platforms like Netflix and Amazon Prime are buying documentaries. And some television channels also air documentaries regularly. The digital age has given birth to endless opportunities to filmmakers to explore and experiment. Hence, choices need to be made carefully.
Rahul Jain's Machines doesn't give an answer to any of the questions it raises. Our blindness toward the dark realities of the factory workers has morphed into obscurity. Will this documentary shake the conscience of relevant government officials? Can there ever be smiles on the faces of the workers?
(Machines has won several international awards and is making its Indian premiere at Jio MAMI 19th Film Festival. It'll be screened on 14, 15, 16 and 17 October.)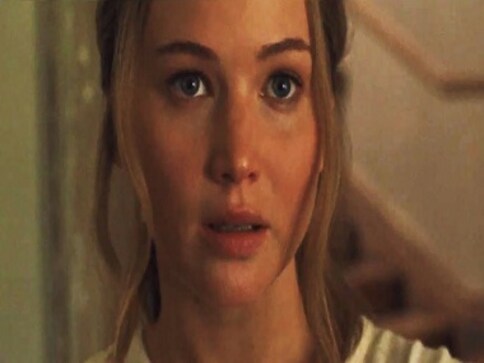 Entertainment
All the updates from Day 4 of Jio MAMI 19th Mumbai Film Festival — The Book Award nominees have been announced.
Entertainment
Running to packed houses at MAMI 2017, Irrfan Khan starrer The Song of Scorpions takes you into the depths of a nicely-shot, brown, and raw Rajasthan.
Entertainment
On the third day of MAMI, Watch Ask The Sexpert, the story of Mahinder Watsa, India's most popular sexpert, and Ajji, Devashish Makhija's unique revenge drama — among other amazing films.