Jio MAMI 19th Mumbai Film Festival, From Village Rockstars to Ajji; Indian films to watch out for
Categories including India Gold, India Story, Spotlight and Marathi Talkies will present a range of Indian films at the Jio MAMI 19th Mumbai Film Festival.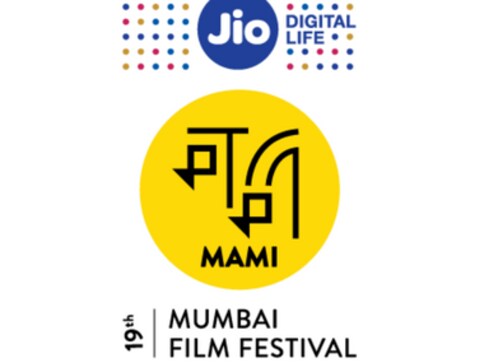 Editor's note: As cinephiles gear up for arguably the biggest film event in Mumbai, Jio MAMI Mumbai Film Festival 2017 — to be held from 12 to 18 October — Here's a comprehensive round-up on the films we're most looking forward to. Part 1 talked about films in the world cinema section. Here's Part 2.
A nine year-old living in the desert Rann of Kutch has a mind full of fantasies drawn out of the extremities of his environment. Two young girls from different segments of society wrap toffees at one of their small homes and form a bond. Where the young audience is not the typical film festival audience it is interesting to see a set of films that brings stories about young adults from India and the world.
The Half Ticket section showcases films for children between the ages of five and 17 and has 10 features and 18 shorts from over 20 countries. With a mix of fiction and documentaries, recent and classics, this section has a myriad set of stories to fill the curiosity of young audiences.  
This year the Indian competition, India Gold, has eight fictions and two documentaries. Village Rockstars by director Rima Das premiered at the Toronto Film Festival and would be an interesting film to watch. Ten year-old Dhunu lives in a remote village in Assam. The poverty and morality of the world around her does not curtail Dhunu's spirit or her dreams. Dhunu and the gang of local boys, her friends decide to form a rock band. Even while disillusionment is always knocking on their doors, Dhunu refuses to give up, she dreams of owning an electric guitar and making music. Shot with non-actors and limited resources, this film brings forth the modes of independent filmmaking.  
Two teenage rappers in Dharavi, a coffee shop waiter who sells drugs on the sly, a teenager who hasn't left her apartment for two years - Shlok Sharma, the director of the gritty film Haramkhor, shows his new film ZOO as a part of the Indian Competition. This film, entirely shot on iPhones promises to be a layered story of conflicts around the intertwined worlds of Mumbai.
Ajji (Granny) by Devashish Makhija is a twist on the fairytale of the Red Riding Hood. An old tailor must take revenge for a brutal rape. It becomes a crime that must be silenced except Ajji has her idea of justice. Violence, power and justice seem to be the themes at play and Ajji is a dark and interesting film to look out for.
The India Story section features films in several languages, different storytelling methods and forms. This section has seven fictions and four documentaries including A Very Old Man With Enormous Wings by Prateek Vats about former Mr Universe Manohar Aich. From a world of international bodybuilding in the 1950s, Aich is one of India's legendary bodybuilders and a man of age. The film takes us to a man who is 101 years old carries a struggle between his fit body and the fragile mind. Some of the other films in this section include Ask the Sexpert by Vaishali Sinha, previously shown at Hot Docs film festival, Pushkar Puran by Kamal Swaroop and Returning to the First Beat by Surabhi Sharma.
There is a varied range of shorts to watch in the RS Large Short Film premieres including Anukul by Sujoy Ghosh based on a story by Satyajit Ray. And Neeraj Ghaywan's Juice; set around a dinner, an unlikely story about a housewife's single act of rebellion.
In the Spotlight section, two films that are equally intriguing are The Hungry by Bornila Chatterjee, adapted from William Shakespeare's early play Titus Andronicus, and Anup Singh's The Song of Scorpions, featuring Golshifteh Farahani, who was last seen in Jim Jarmusch's Paterson. Here, he is playing the primary character of Nooran, a healer or a scorpion singer.
Apart from this, Marathi Talkies has six debut features showcasing the new voices of Marathi cinema. Then, Discovering India will present a mix of films from the South Asian diaspora. Among them are Shalom Bollywood: The Untold Story of Indian Cinema by Australian documentary filmmaker Danny Ben-Moshe (about the early Jewish actors in Indian cinema) and Victor's History by Nicholas Chevailier (about a family legacy and the narratives of privilege and past uncovered through the making of a film).
And just as we hear of the recent passing of much loved and acclaimed director Kundan Shah, his cult film Jaane Bhi Do Yaaron plays as a part of the Tribute to Om Puri section. A black comedy that remains incomparable, and one of the classics of Indian Cinema, there is always a pleasure in watching this film on the big screen and reflecting on its profound relevance across time, as a satire about independent India.
(Also read: All you need to know about Jio MAMI 19th Mumbai Film Festival — movies, panels and Monica Belluci)
Entertainment
Actress Kriti Sanon will be next seen in the movie Ganapath, alongside Tiger Shroff. She will be shooting in Ladakh for the same.
Entertainment
'We are so lucky that we get to witness what comes out of your talent and creativity': Ranveer Singh to Nora Fatehi.
Entertainment
Tiger Shroff opens up on the prep he's undertaking for his next, Read on!