Jio MAMI 19th Mumbai Film Festival DAY 4: Should you wait in line to watch Darren Aronofksy's Mother?
All the updates from Day 4 of Jio MAMI 19th Mumbai Film Festival — The Book Award nominees have been announced.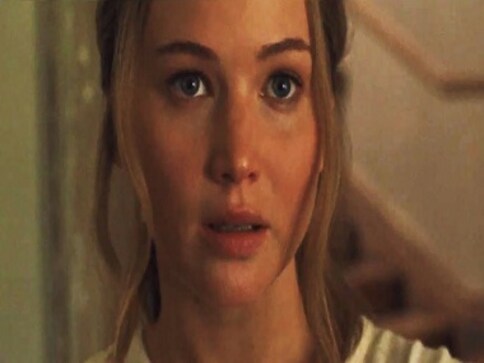 (Editor's note: We will be publishing a fly-on-the-wall account of all that happens in Mumbai through the Jio MAMI 19th Mumbai Film Festival. This daily diary will scope film and events to watch out for, as well as anecdotes and conversations through the festival.)
It was a day of small failures right from the beginning.  I had promised myself that I will reach the queue (a place that's begun feeling like home now) at least an hour before the screening of Aronofsky's Mother! But I was late and most of Versova was more enterprising than me. There were people who had parked themselves outside the auditorium, evidently having arrived three hours before the film.
I had of course sauntered in just before the show and looking at the rush at PVR Icon Andheri, I too now believe I didn't deserve to watch the film with that easy attitude.
Here's the other thing about Mother! — the murmur around it. While the rush to watch the film was immense, the post-film mood was secretive and guarded. This is what I happened to observe since I was still there, hovering around disappointed with a film which I had walked into after my failure to get into Mother.
The other two films that had packed houses was Chilean film, A Fantastic Woman and Anup Singh's The Song of Scorpions starring Golshifteh Farahani and Irrfan. Almost everyone I met had immensely enjoyed  A Fantastic Woman. The latter had a bunch of people waiting to get in, and even though I had the passes, their angry looks at me bypassing the queue made me shirk away just to avoid their wrath.
By this time, most of the day had gone, and I had seen yet another clever film that left me in a bit of a loss of words. And that's when I decided to write about a very important award that the Festival had started some time back, The Book Award.
The shortlist of the Book Award was announced yesterday right on schedule even as the curator Arpita Das fractured her foot on her way to the Festival. The Book Award is given to the best book on cinema and every year a fascination mix of books, both in Hindi and English, make it to the final round. Interestingly while the mainstream film awards are oft talked about in the media, this award quietly celebrates the best writing on cinema.
Later, I bumped into one of the jury members, the lovely Sayema Rehman who I have been listening to for years on her radio show, Purani Jeans. Sayema herself is a researcher on early cinema but she too spoke of the universe that the shortlisted books had opened up for a cinema lover like her. The other members of the Jury include the very well known actor, director and writer Renuka Shahane, Mumbai writer Kiran Nagarkar, and writer and Vascular Surgeon, Ambarish Satwik.
Last year, The world of Hrishikesh Mukherjee by Jai Arjun Singh had won the award. The Shortlisted books this year include an interesting mix of personal stories and academic writing on cinema — Yesterday's films for Tomorrow by Celluloid Man P.K Nair, Women at the Window by Shoma Chatterjee, Talkies: Cinema Ka Safar by Ajay Brahmatmaj and Mayank Shekhar. The Book Award will be announced at the closing ceremony of the Festival along with the other awards.
Speaking of other interesting events, a lovely evening was put together with Rajkumar Rao and Dulquer Salmaan in conversation with Baradwaj Rangan. The two actors were honest and full of easy humour. Dulquer spoke about privilege and entitlement with utmost humility.
As the two actors came together, similar in their desire to break old rules of stardom, the day felt just a little bit better.
(Also Read: What to watch on Day 5 of Jio MAMI 19th Mumbai Film Festival — Firstpost picks)
Entertainment
On Day 2 of MAMI, you must watch Abbas Kiarostami's 24 Frames, as well as Claire's Camera and Checkmate
Entertainment
What does Omerta mean? 'A code of honour that emphasises on silence' said Hansal Mehta.
Entertainment
The week-long Jio MAMI 19th Mumbai Film Festival brings together on one platform, 220 films — from 49 countries and in 51 different languages