Jim Sarbh's Bengali debut Jonaki, directed by Aditya Sengupta, to be screened at the Indian Film Festival of Melbourne
Jonaki, featuring Jim Sarbh follows the story of an 80-year-old woman who reminisces about those closest to her as she tries to find love in the world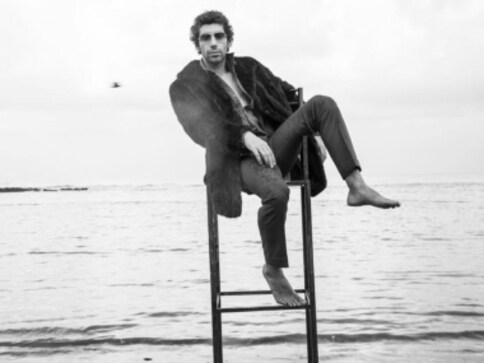 The Bengali film Jonaki, which marks Jim Sarbh's Bengali debut has been selected to be screened at the Indian Film Festival of Melbourne in August.
Jonaki, directed by Aditya Vikram Sengupta follows the story of an 80-year-old woman who reminisces about those closest to her as she searches for love in a world that she will soon leave behind.
The film stars the late veteran Bengali actress Lolita along with Ratnabali Bhattacharjee and Sumanto Chattopadhyay. The Neerja actor portrays her lover in the film.
On his experience of working with Lolita, the actor who was also seen with Ranveer Singh in Sanjay Leela Bhansali's Padmaavat said that there are some scenes that haven't made it to the film where the actress pushed herself out of her comfort zone. It was so invigorating to see somebody her age still ready to try new things, to experiment, to be a part of a film that most people would find it difficult to understand, he added.
The actor also said that for him, it wasn't a Bengali film.  It was more a silent experimental dreamscape because he didn't have any lines.  Sarbh added that Aditya had a keen sense of the atmosphere of things and how to capture the decaying essence of things.
The actor said of the screening in Melbourne, "I used to live in Sydney when I was a kid so I am quite excited that two films that I am in are both screening at the festival."
The Indian Film Festival of Melbourne will flag off on 10th August 2018 and screen some of the critically acclaimed films of the year.
also read
Entertainment
Harry's representative has dismissed all such claims by saying all these reports doing the reports are not true
Entertainment
"It's with our deep sadness to inform that Ayushmann and Aparshakti Khurana's father, Astrologer P Khurana passed away this morning at 10:30am in Mohali, owing to a prolonged incurable ailment," said Aparshakti's spokesperson.
Entertainment
Bringing to light the sensitive issue of emotional abuse prevalent in the society, Alice, Darling encourages us to start a conversation around identifying and facing emotionally abusive relationships in our own lives.