Jim Sarbh on Padmaavat role: 'Only way to humanise Alauddin Khilji was to look at him through Malik Kafur's eyes'
Having won rave reviews for his role as Malik Kafur in Padmaavat, Jim Sarbh discussed the nuances of his performance with Firstpost | #FirstCulture
Controversy sells. Just look at the massive box office totals of Padmaavat two weeks after the magnum opus screened to general audiences. While the initial furore was driven by Karni Sena and a whole set of unsolicited opinions from different political quarters who stymied the movie's release, more recent contentions around Padmaavat have shifted to its silver screen merits — the casteist glorification of Rajputs and its use of oriental tropes and queerness to shade Alauddin Khilji, its Muslim antagonist.
Jim Sarbh who memorably plays Malik Kafur, the right hand man of Khilji in Padmaavat, offered his take on how he prepared for the role, his off-screen dynamic with Ranveer Singh, and if Padmaavat is a positive representation of queerness.
How much of the character of Malik Kafur was there on page as opposed to what you brought to the table? I'm thinking about that scene where he wordlessly asks Alauddin Khilji whether he should join him in bed with Mehrunisa...
Most of it was written into the script. As soon as I read it, all these ideas of subtext blossomed into my mind. I wanted to do it immediately.That can only happen if the character is very clearly coded into the words.
Then, I believe, because Sanjay (Leela Bhansali) sir and I got on the same page about the irreverence of the character quite quickly, we could sketch him out with more clean strokes, we could try to add layers and depth at each turn.
In regards to that particular scene, the line is already there, "Aur koi khidmat?" Sanjay sir and I played around with whether just the line was necessary, or the gesture, or the line and the gesture together.
Your performance walked a fine line: It is theatrical as befits a heightened melodramatic epic but also has understated elements (the hurt when Padmavati is mentioned). How did you settle on the right pitch for this performance?
[Shrugs] Tried things: sometimes my impulse was too bombastic, sometimes it wasn't. Sanjay sir steered me. Also I was playing off Ranveer (Singh), who was bringing so much energy to the scene. Sometimes this meant I would have to counter him quietly, sometimes we could be exuberant together, and other times I would have to bring the larger impulse. It's all just a groovy dance.
Kafur's accent is quite studied and I wonder if you approached him as a character who himself seems to be putting on a performance... For instance, the way he enunciates words seems quite different in Khilji's presence.
Nah, that was just so the Rajputs would understand him clearly. He wanted to be clearer while reading the paighaam, but it drops as soon as he's responding to Rawal Ratan Singh. Otherwise, I'm always round Khilji.
A nice lady named Muneera Surati helped me with the Urdu, and Sarfaraaz ji helped me with the Afghani accent. At some point I noticed no one else was doing the Afghani accent, but I suppose nobody sent me the memo.
How did you work with Ranveer Singh to develop Khilji and Kafur's dynamic? Did you get to workshop these characters? Were there improvised moments on set?
Nah, we just tried to create it on set. I think we both understood the scenes, and there was of course mutual admiration and love, a fun competition — the joy of the battle, not the stupid cut-throat competition that can arise — and a desire to play the scene as true as we could.
Magic or genius, it's a tricky thing. You can't decide when it comes around. But with Ranveer I felt we were always trying to create a dynamic, hospitable environment for it, and we were inviting it, hoping it would come hang out in the scene with us. That's all you can ask for in another actor. It makes you feel powerfully alive.
Also read on Firstpost — Padmaavat: Amid Rajput romance and valour, Bhansali gives us a most queer love story
There's obviously a skewed power dynamic between Kafur and Khilji. Yet at the same time Kafur keeps blurring the lines between slave and consort. Do you see their dynamic as a love story for the ages or something more twisted?
Well, when Khilji was older and aging, Malik poisoned him to death and married his youngest wife, Chittai. Malik blinded Khilji's children who were of ruling age, and put a four-year-old puppet on the throne, and ruled the Delhi Sultanate for a while.
That said: both?
Were there more scenes between Khilji and Kafur that were edited out? I'm also quite curious if that bathtub scene was changed in the editing room to remove the ambiguity of whether or not Khilji was pleasured by Kafur.
No idea what you mean.
Do you think Padmaavat itself has a positive take on homosexuality? Is the Khilji and Kafur dynamic a rejection of the rest of the movie's Rajput valourisation and patriarchal overtones or part and parcel of the whole?
I can understand the argument that this presents bisexuality as a deviant behavior, because it's lumped in amongst the various monstrous qualities of Alauddin Khilji; but that is also the world of the film: an operatic heroine-hero pair, opposed by an operatic villain.
Also, perhaps, the only way to humanise Alauddin Khilji is to look at him through Malik Kafur's eyes.
Find latest and upcoming tech gadgets online on Tech2 Gadgets. Get technology news, gadgets reviews & ratings. Popular gadgets including laptop, tablet and mobile specifications, features, prices, comparison.
Lifestyle
Across the state, people came together to create life-size Nativity scenes in cribs that were often themed on social issues. In the pandemic, the number of crib-hoppers may have reduced, but the sentiment remained unchanged.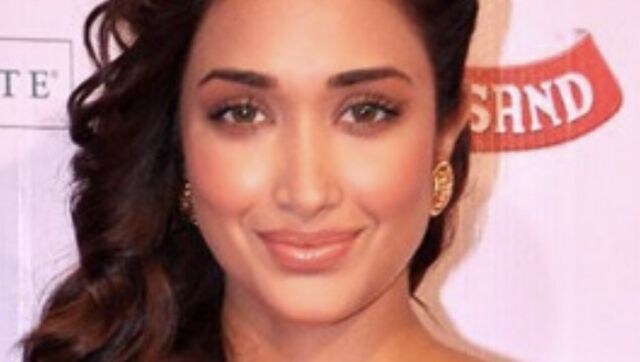 Entertainment
The first episode of the documentary, titled Death in Bollywood, was debuted on 11 January on BBC.
Entertainment
With theaters beginning to reopen, moviegoers can expect a slew of big-ticket films in theatres this year.