Jiah Khan case: Special CBI court rejects plea for further investigation against Sooraj Pancholi filed by actress' mother
The special Central Bureau of Investigation court has rejected a plea filed by Jiah Khan's mother, Rabia Khan, for further investigation into the actress' death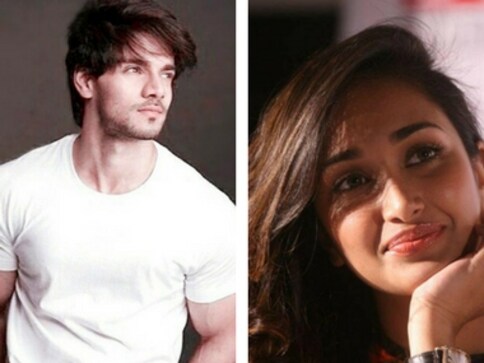 The special Central Bureau of Investigation court has rejected a plea filed by Jiah Khan's mother, Rabia Khan, for further investigation into the actress' death.
However, the special court stated that the prosecution can gather more witnesses and demand records (only) during the trial. However, Rabia would be allowed to hand over the opinions and forensic expert reports of her daughter's death for the court to take into account at the time of trial.
Jiah Khan was discovered hanging in her room on 3 June, 2013. The police arrested actor Sooraj Pancholi for alleged abetment to suicide.
On Rabia's request, the case was handed over to the CBI in July 2014. The CBI also came to the conclusion that Jiah had committed suicide, and that the actor's death was not a murder. However, Rabia continued to demand further investigation, stating that the investigating team didn't analyse the scientific evidence that she had brought in.
Rabia had produced certificates of several doctors and forensic experts to back her claim that Jiah was initially beaten, after which she died. She claimed Jiah was hanged after she was murdered to make it look like a suicide case. However, the central agency didn't find any substance in Rabia's theory.
In a more recent attempt, Rabia asked for the messages that were exchanged between Sooraj and Jiah before the latter's her death. Rabia believed that Sooraj deleted messages between him Jiah on his father, Aditya Pancholi's advice. Rabia also demanded to check the GPS history of Sooraj's phone along with the call data records of several people.
The prosecution however, denied Rabia's demands as the CBI counsel had stated that all the relevant forensic and medical evidence had been thoroughly examined and analysed, and that the investigation had concluded.
Furthermore, the CBI confirmed that their investigation was based on CCTV footage of Jiah's premises. The agency said that they had checked the footage of the society and there was nothing found in it that could incriminate Sooraj. The agency also said the CDRs of both Sooraj and Aditya were probed but no suspicious element was found.
Lifestyle
A survey of 940 single women farmers has exposed their increased vulnerability during the COVID-19 pandemic and the lockdown in Maharashtra.
Entertainment
The news came 10 days after Ashoke Pandit sought out a hospital bed on Twitter for Ajay Sharma, stating that the film editor was battling with coronavirus
Entertainment
Bhumi Pednekar, who portrayed Chandro Tomar in Saand Ki Aankh, said "her legacy will live on", adding that she's lucky as she "got to know and be her".