Jeffrey Tambor fired from comedy-drama Transparent in wake of sexual harassment allegations by co-star, assistant
Jeffrey Tambor has been dropped from the Emmy-winning comedy drama Transparent after facing sexual harassment allegations
Los Angeles: Actor Jeffrey Tambor has been dropped from the Emmy-winning comedy drama Transparent after facing sexual harassment allegations.
The decision was confirmed by Amazon on Thursday after an investigation. The actor, who played the transgender matriarch Maura Pfefferman in the show, was accused of misconduct by his co-star Trace Lysette in November, reports theguardian.com. 
Lysette opened up about it on Twitter.
The allegations came after Tambor's assistant Van Barnes claimed he had propositioned her, made lewd comments, groped her and threatened her if she shared her ordeal. After Lysette came forward, Tambor apologised but denied wrongdoing.
"I am deeply sorry if any action of mine was ever misinterpreted by anyone as being sexually aggressive or if I ever offended or hurt anyone. But the fact is, for all my flaws, I am not a predator and the idea that someone might see me in that way is more distressing than I can express," he said
In another statement, he claimed it would be difficult to return to the set due to the "politicised atmosphere" that had "afflicted" the set.
Amazon has now decided not to renew his contract for the show's fifth season. His fellow cast members, including Judith Light and Jay Duplass, are all confirmed to return. It's not yet clear if it will be the show's final season.
The show's creator Jill Solloway said: "We are grateful to the many trans people who have supported our vision for Transparent since its inception and remain heartbroken about the pain and mistrust their experience has generated in our community. We are taking definitive action to ensure our workplace respects the safety and dignity of every individual, and are taking steps to heal as a family."
Entertainment
The judge said there was no reason to delay Harvey Weinstein's transfer any longer, denying his lawyer's request to keep him at a state prison near Buffalo.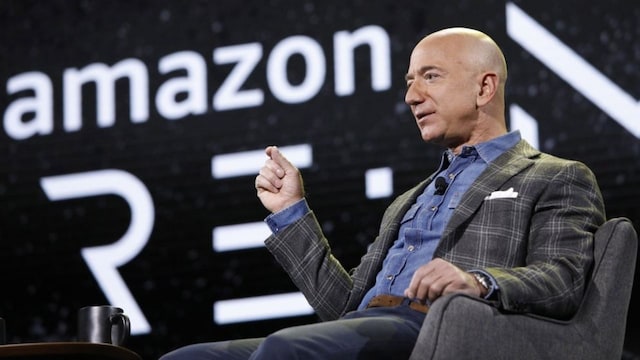 science
Blue Origin was founded by Bezos in 2000 and has conducted more than 12 uncrewed test flights to date.
News & Analysis
Audible and Alexa have unveiled five sleep and relaxation-focused audio series for free for Alexa users.