Jay-Z discusses feud with Kanye West, overcoming marital issues with art
Jay-Z opens up about his music — the subtext behind the Grammy-nominated album 4:44 — race, American politics and feud with Kanye West.
Jay-Z is leading the Grammy 2018 nominations with his confessional album 4:44. Now, it is a well-known fact that the rapper had been in a dark place and the album came as a cathartic release for him. In his latest interview with The New York Times Executive Editor Dean Baquet, the artist opens up about his music, the subtext behind his album, race and politics in America. On the personal front, he talks about his feud with Kanye West and his marriage with Beyonce.
His fallout with West was described in detail in his song 'Kill Jay-Z'. However, he puts all rumours to rest and admits that him and West have a "complicated" relationship at the moment but they will probably laugh it off when they are 89. He tells Baquet that there will always be competition between him and West since West entered the music scene with his label. So, even though he is the big brother in the relationship, they will always be competitive. However, he reassuringly says that the two are "good".
Revealing that both him and Beyonce were addressing their personal issues through their music, he says "We were using our art almost like a therapy session".
Speaking about growing up in a completely different environment than his kids, he says he wants to make sure they feel compassion and "identify with everyone's struggle", although they have everything that he did not have as a child.
Jay-Z also believes that there was racism in America, at all points. However, it came back into the mainstream after the election of USA President Donald Trump. "The great thing about Donald Trump being president is now we're forced to have the dialogue," adding that he believes having a conversation is always better.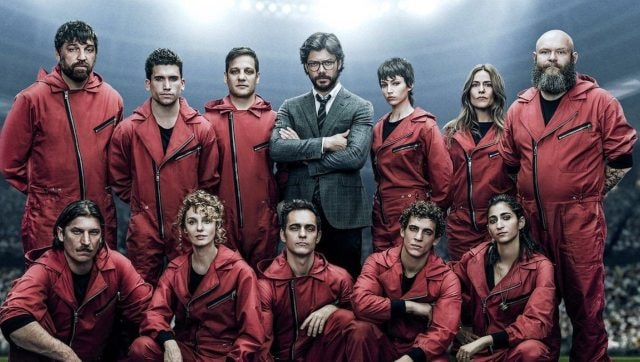 Entertainment
While refusing to divulge details about the plot, Alvaro Morte says the upcoming season of Money Heist will have "a lot of tension, a lot of action, and it's very exciting."
Entertainment
a portion of the amount will be transferred directly to the bank accounts of 2000 artists, while the rest will be used to procure rations kits and organise a vaccination drive.
Entertainment
The shutdown till 14 June takes place months after a clip of star Tom Cruise reprimanding the Mission Impossible members for apparently not following COVID-19 guidelines went viral.