Javed Akhtar's gift for Karan Johar's twins Yash and Roohi? Verses written just for them
Talk show host and director Karan Johar was blessed with twins Yash and Roohi on 7 February 2017, via surrogacy.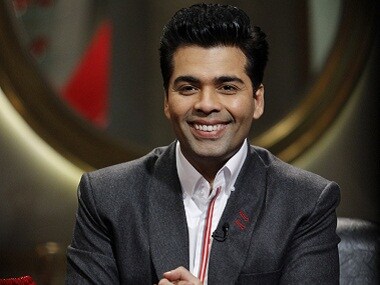 Since Karan Johar has the entire tinsel town as his friends, his home has been swarming with Bollywood A-listers who've dropped by to meet the twins.
After Karan Johar brought Yash and Roohi home on 31 March 2017, he shared pictures of the nursery Gauri Khan had designed for him — and we were blown away.
(Also Read: Karan Johar's twins Yash and Roohi have this beautiful nursery, designed by Gauri Khan)
Now Javed Akhtar has joined the list of celebrities to bless the kids doing what he does best. The lyricist and the screenwriter penned poems for Yash and Roohi. Though the toddlers cannot understand them right now, but as they will grow up they will definitely pick this as their favourite gift of the lot.
Roohi's poem begins with the magical words telling her about the hidden anagram of her grand mother's name Hiroo, and Yash's poem enlightens him about him being named after his late grand father.
The poems were shared by Karan Johar on his social media account. He was overwhelmed by his gesture as he wrote, "Mom and I are extremely touched with your warm and wonderful present…thank you @AzmiShabana @Javedakhtarjadu …big love and respect…" In another tweet Karan wrote, "Thank you Javedsaab….this will always remain truly special to us….we love you lots!! Yash….Roohi… and me…..@Javedakhtarjadu.":
Thank you so much Javedsaab @Javedakhtarjadu .... pic.twitter.com/l8Zi5fgDFR

— Karan Johar (@karanjohar) April 11, 2017
Thank you Javedsaab....this will always remain truly special to us....we love you lots!! Yash....Roohi... and me.....@Javedakhtarjadu pic.twitter.com/djzjdqBMj6 — Karan Johar (@karanjohar) April 11, 2017
Updated Date: Apr 12, 2017 16:57:46 IST