Jagga Jasoos release: After several delays, Ranbir Kapoor-starrer sets April 2017 date
After repeatedly pushing their release dates, the makers of Jagga Jasoos have now said that the Ranbir Kapoor, Katrina Kaif starrer will release on 7 April 2017
After repeatedly pushing their release dates, the makers of Ranbir Kapoor and Katrina Kaif-starrer Jagga Jasoos have now said that the film will release on 7 April 2017. The announcement was made by Disney on Twitter on Monday.
Here we go: Disney's #JaggaJasoos releases on 7th April, 2017! Directed by @basuanurag, *ing Ranbir Kapoor & Katrina Kaif, music by Pritam!

— Disney Films India (@disneyfilmindia) August 8, 2016
The banner is co-producing the film, which is the debut venture of Ranbir and Basu's production house Picture Shuru Productions.
"Jagga Jasoos will release exactly a year after the Studio's hugely successful The Jungle Book (released on 8 April, 2016) and Jagga Jasoos promises to be the Disney summer spectacle for 2017!" Disney said in a statement.
Directed by Barfi! filmmaker Anurag Basu, Jagga Jasoos had been in the making for a while. The film faced several issues, from re-shooting of parts of the film to even an overhaul of the film's music, leading to repeated delays in the release date of the film.
To add to all their troubles the breakup of the film's lead pair, Ranbir and Katrina, during the making of the film further delayed shoots. Work on the film began when the couple was together; soon, their relationship and the film hit a rocky patch.
There were some reports that the couple became rather uncooperative post-breakup and refused to shoot together overseas. A part of the film's shoot that was planned in Morocco was repeatedly postponed due to the couple's personal issues.
Reports even suggest that the film's shoot was called off for over a week after their breakup. It took some effort for the former lovers to bury their differences and complete the shoot.
Earlier in an interview to PTI, Basu had said, "Having a real-life couple is not an advantage but it is rather a disadvantage. The actors know each other so well and you are lovers in real-life, it gets difficult for them to bring their chemistry on the screen. So this is going to be very challenging."
The film had gone on the floors in 2014 and was supposed to release in 2015. But due to these delays the release date was pushed to June 2016 and now it has moved to April 2017. However after all these delays it won't be surprising if the makers yet again decide to change their release date.
Basu, however, said the movie has been delayed by merely six months and he is not bothered about it.
"If a film has to work, then it will work anytime. If we have made it well, then it will definitely be a hit irrespective of the delay in its release. If it's not made well, then it would have flopped even when it was not delayed," Basu told IANS.
The film is the story of Jagga, played by Ranbir, who has only one aim in life and that is to find his father's killers. Katrina, who plays his love interest, supports him in this endeavour and embarks with him on the hunt.
It remains to be seen whether the ex-couple will come together to promote the film. However, Siddharth Roy Kapur, MD and CEO of Disney India, had earlier told PTI, "They are complete professionals and they will do everything that it takes to promote Jagga Jasoos."
Find latest and upcoming tech gadgets online on Tech2 Gadgets. Get technology news, gadgets reviews & ratings. Popular gadgets including laptop, tablet and mobile specifications, features, prices, comparison.
Entertainment
After Michael Apted's death last week at the age of 79, he left behind not only his enormous artistic undertaking with Up, but also a nontraditional family unit in his documentary subjects and colleagues.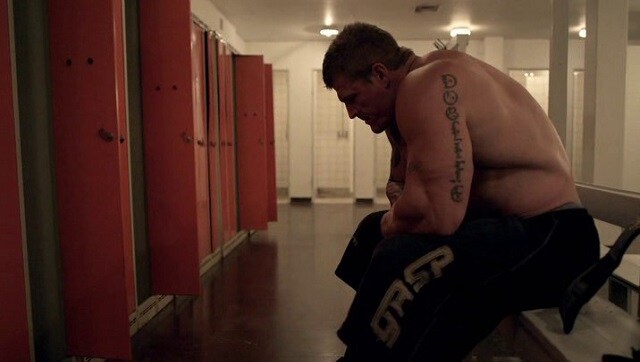 Entertainment
Teddy Bear turns the "emancipation movie" on its head. Most times, the person who needs emancipating is a woman. It's interesting to see this most masculine-looking of men needing to "find himself", too.
Entertainment
In a 5 January social media post, Dr Dre said he was "doing great and getting excellent care from my medical team."