Jagga Jasoos: Film gets U/A certificate, Anurag Basu reveals details about Ranbir's character
Ranbir Kapoor- Katrina Kaif starrer Jagga Jasoos is all set to release this weekend on 14 July. As the days are nearing, the buzz around the film also seems to be growing even more.
Be it the songs, the film's treatment, Ranbir and Katrina's film-promotion gigs, or the recent analogies of Ranbir's Jagga with Hergé's world-favourite young adventurer, Tintin— the film is constantly under spotlight.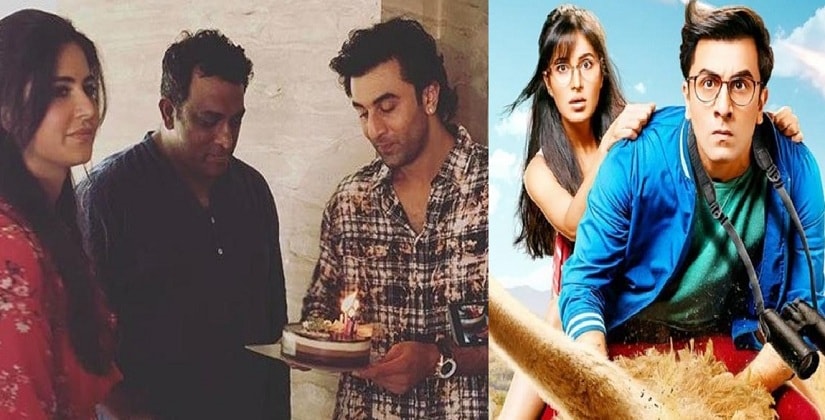 In a previous report, Firstpost had reported how a blogger named Sagaran Hos has come up with a detailed observation, claiming there are uncanny similarities between Jagga and Tintin. His blog went viral within a few days with many news websites started to write about it. When Firstpost had spoken to director Anurag Basu about the same, he curtly replied saying, "I think one should wait for the release. Only after watching the film people will realise it's nowhere close to Tintin."
Now, it seems Basu has a change of mind. While speaking to DNA, he said, "When I was a child, I had stacks of Tin Tin's comics in my room. I used to love adventure stories when I was a kid. The setting and details of such stories often stay at the back of your mind and resurface when you are creating something of your own. Jagga Jasoos is my childhood playing on the screen".
Referring to the similarities between Jagga and Tintin, he adds, "I am aware that the hairdo is the most obvious point of discussion. I wanted to give Ranbir a unique hairdo. This look wasn't my first choice.When we started trying out different looks, there was one we liked, but it did not make him look very child-like, which was an essential. No other look, apart from this one, matched our narrative. It's a coincidence that it is the same as that of Tintin."
The director also mentioned that he specifically made this film for children as Bollywood clearly faces a dearth of good films catering to children.
However, CBFC has passed the film with no cuts and has given it a U/A certificate, which means a child must be accompanied with an adult while seeing the film, reports DNA. It also says that the film was indeed given certification in around 24 hours.
Jagga Jasoos is a musical adventure romantic comedy and tells the story of a teenage detective who is searching for his missing father.
Updated Date: Jul 10, 2017 13:02 PM