Jagga Jasoos actor Bidisha Bezbaruah suicide case: All you need to know
Assamese dancer-singer-actor Bidisha Bezbaruah who was recently seen in Anurag Basu's Jagga Jasoos committed suicide on 17 July.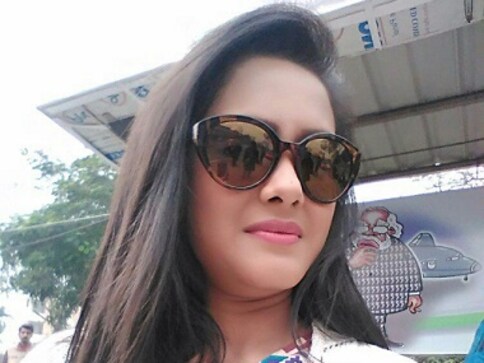 According to a previous report by Firstpost, it was known that actress and singer Bidisha Bezbaruah who was last seen in Anurag Basu's Ranbir Kapoor-Katrina Kaif starrer Jagga Jasoos has committed suicide by hanging herself.
It was also reported that her husband Nisheet Jha has been booked by police under abetment to suicide.
Daughter of Ashwini and Ranjeeta Bezbaruah, Bidisha was a native of Guwahati in Assam and an alumni of Indian Institute of Mass Communication (IIMC).
Bidisha had featured in several TV shows, hosted stage shows, and was an active artist in theatre circuit (she rose to popularity after her performance in the drama, Xanto Xisto Hristo Pusto Mohadusto).
She made a small appearance in a song sequence in Jagga Jasoos.
But this 26-year-old artiste was facing grave issues in her personal life. On 17 July at 8.30 pm, she was found hanging from a ceiling fan at her recently rented apartment in Sushant Lok Phase-I B-Block, Sector 43, Gurugram, reports The Hindu.
Speaking to The Hindu, Deepak Saharan, Deputy Commissioner of Police (East), said, "Her husband tried to call her, but there was no response. He then called up the broker to go and check on her. The broker along with some neighbours broke open the door when there was no response and found her hanging."
As per a complaint filed by her family, Bezbaruah was in an unhappy marriage. Bezbaruah had told her friends and family about her husband's alleged extra-marital affair with one of his office colleagues, which impacted her married life.
Bezbaruah's brother Kaushik spoke to The Hindu revealing that his sister and Jha had met in Delhi due to work and got married in April last year in 2016.
Bezbaruah mentioned to her parents that she wished to divorce her husband. But her family advised her to give their marriage another chance by settling in Delhi along with Jha. However, the situation escalated when Jha left her in Delhi to do some official work in Mumbai, and never returned.
Her father told Tribune India that he was talking to her on the phone before she took the drastic step. He called up Jha, asking him to go back to her. However, Jha hung up on him. After this incident, Bezbaruah switched off her phone and allegedly committed suicide.
However Jha's family denied these allegations and claimed that they are baseless. Jha's father SK Jha told The Hindu that "little misunderstandings are common in marriage" and outright rejected his son's alleged extra-marital affair.
According to DNA's report, Assam Chief Minister Sarbananda Sonowal has spoken to Haryana CM Manohar Lal Khattar to probe into her death.
No suicide note was found from the scene of incident. However, her mobile phone and social media conversations are being investigated, reports NDTV.
Bollywood
In the latest trailer of the web series, we can see the story of Abhishek and Rinky and something flaming between them.
Bollywood
With shows Like ESCAYPE LIVE and Human, Disney+ Hotstar is presenting breakthrough content.
Bollywood
Be it Hatoda Tyagi, Jaana Or Compounder, Abhishek Banerjee never fails stands out with his versatility.