Jagapathi Babu on Aravindha Sametha and why he doesn't like being tagged as a villain
In 2014, when Jagapathi Babu turned antagonist for the first time in his career spanning over two decades, little did he know that it would change his life forever.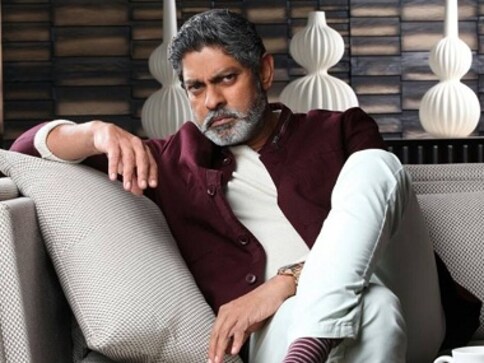 In 2014, when Jagapathi Babu turned antagonist for the first time in his career spanning over two decades, little did he know that it would change his life forever. Prior to that, he had built his reputation as a 'family hero'; however, by his own admission, he lost his market as a hero and he was left with no other option but to adapt himself to the changing trends in the industry. But thanks to filmmaker Boyapati Srinu, he got a new lease of life as an actor with the Balakrishna-starrer Legend. His salt and pepper look, combined with a striking makeover became an instant hit and he hasn't looked back ever since. "I've been told by the likes of Chiranjeevi that I took an intelligent decision to play different roles starting from Legend, but the truth is that I didn't have an option. I was in a financial mess and I had to do something to survive," Jagapathi Babu says as in a matter-of-factly tone.
In recent years, he made a mark with films like Srimanthudu, where he played Mahesh Babu's father, and later as a suave businessman in Jr NTR-Sukumar's Nannaku Prematho. In the meantime, he began getting prominent roles in Tamil, Malayalam, and Kannada films too. So far in the year, he has been part of four major films - Rangasthalam, Saakshyam, Goodachari, and Aravindha Sametha in Telugu, apart from Sye Raa Narasimha Reddy, and a few other Tamil films that are yet to release.
Reflecting on his dream run in Telugu cinema, especially in 2018, Jagapathi Babu says, "I won't deny that it's been a wonderful year for me. Every director I've worked with in recent times has surprised me in more ways than I could have imagined. I loved playing the role of a village president in Rangasthalam, and it earned me a lot of respect. Then, in Goodachari, it was quite interesting to explore a father-son relationship within the context of a spy thriller. And now, with Aravindha Sametha, I think I've outdone myself in terms of how ruthless I can be on screen. The credit for this goes to Trivikram Srinivas, Jr NTR, and rest of the cast and crew because everyone kept encouraging each other to deliver their best." Admittedly, the actor was surprised when one of his fans told him that after almost 30 years, people in remote villages had started recognising him as an actor. "It's ironic that more people have been recognising my work only after I made a comeback with Legend and kept doing all these supporting roles," he laughs.
In Trivikram Srinivas' Aravindha Sametha, Jagapathi Babu played Basi Reddy, a dreaded factionist who is always at loggerheads with the protagonist Veera Raghava (played by Jr NTR). It's easily the most violent character he has played; however, the actor confesses that he had nothing to fall back on except for Trivikram's vision for the role. "I don't like violence on screen and I'm quite sophisticated in real life. I agreed to do the film only because I respect Trivikram Srinivas and Jr NTR is a good friend. I didn't even hear the script completely. The day I began shooting for the film, I was convinced that it was going to be a special role in my career," he says. It wasn't just his look that stood out, but what stunned a lot of people was the gruffness in his voice. Apparently, he was so exhausted while dubbing for his character that he almost fainted a few times. "You can change a lot of things, especially in terms of bringing out raw emotions, anger, among other things, while dubbing for the role. In Aravindha Sametha, dubbing for my role was far more difficult than acting itself," Jagapathi Babu reveals.
A few years ago, when he was toying with the idea of playing villainous and other supporting roles, Jagapathi Babu recalls asking filmmaker RGV about what he needed to do to improve his acting skills. "The only advice RGV gave me was to watch as many films as I could. Acting is a continuous learning process and I needed to understand a lot more than I thought I knew," he says, adding, "Eccentric characters (Joker in Dark Knight and Calvin Candie in Django Unchained) fascinate me. I really respect my contemporaries like Prakash Raj, Sonu Sood, and Nana Patekar. Watching their films over and over again helped me understand what it takes to play an antagonist." More importantly, he had to conquer his fear of failure and self-doubt about whether he was doing the right thing or not. "While shooting for Legend, I would wake up in the middle of the night and wonder if I was on the right path. My friends convinced me to stick to what I was doing because all other ways were already shut for me. In hindsight, I'm glad I listened to them (laughs). Having said that, I don't like being tagged as a villain. I want to do all sorts of supporting roles, including that of a father, a husband etc. I don't like violence, but as an actor, I've to do justice to my work. It scared me when I thought about how people would react if they saw me in roles like Basi Reddy (Aravindha Sametha) or Phanindra Bhupathi (Rangasthalam). That's not me at all," Jagapathi Babu adds.
Now that he has begun expanding his horizon beyond Telugu cinema, Jagapathi Babu admits that he is eager to explore as many different characters as he can. "Language has never been an issue for me. I'm already getting the hang of Malayalam now. I would love to do films in Bengali cinema. It's not just about getting exposure in a different industry. As an actor, it's gratifying when you get to do different roles in as many languages as you can. You never know who's going to surprise and motivate you to do better than you've ever done before," Jagapathi Babu signs off.
Arts & Culture
Designer Anavila Misra on how her blockbuster saris are an impact-driven social enterprise.
Entertainment
Stunt coordinator George Cottle shared a video on Instagram celebrating the series wrap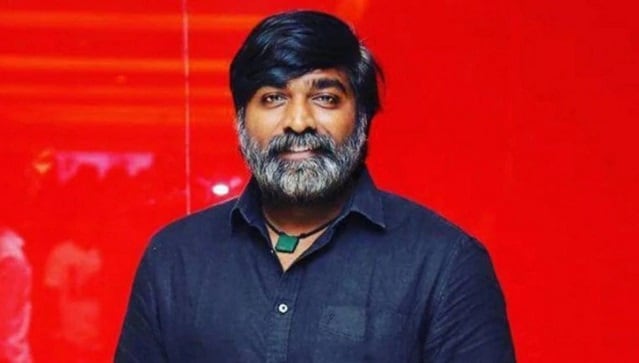 Entertainment
The Tamil superstar has a growing fan following in the Hindi language audience thanks to OTT platforms