Jab Harry Met Sejal: Mini-trails to chapters, how short is Indian audiences' attention span?
With Jab Harry Met Sejal's mini-trails, are we stepping into a new way of promoting films?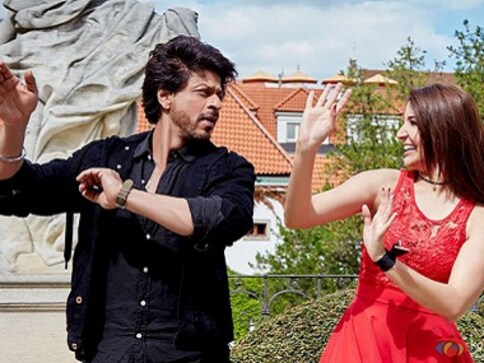 It seems the day is not far when the two-and-a-half-minute long trailers of Bollywood movies will be part of archival footage for films. Raise your hands if you've ever heard these terms: teasers, teaser of the trailer, first looks, promos, chapters, motion poster, mini-trails.
Most of the films that are slated to release are vying for these promotional nibbles than giving the audience a good bite of the film.
This year, with Parineeti Chopra-Ayushmann Khurrana starring Meri Pyaari Bindu releasing various small 'chapters', where cine-goers experienced a new way to sneak peek into the film's plot, characterisation and feel.
But how much they are actually able to comprehend is still a dicey business.
This munch-feeding was furthered by Imtiaz Ali's upcoming Jab Harry Met Sejal (JHMS) starring Shah Rukh Khan and Anushka Sharma.
They released 5 mini-trails (the word 'mini-trail' was coined through this film) instead of a full-fledged trailer. In fact for every song of the film, they are using the same strategy — feed less, stir curiosity — by releasing teasers of the song before the actual launch of the song.
With their latest song, 'Butterfly' the makers took to Twitter and asked people to tweet using #ButterflyTeaser in order to watch the actual teaser.
But there are some questions that we need to look at. Is the new way of promotion working? If yes, is it better than the previous modus operandi? Why this sudden change? Is showing a mirage actually better than showing the original picture?
This is not just an Indian transformation; in fact, it is one of those international trends that Bollywood is trying to ape.
In one of its reports, The Independent spoke to David Stern, the owner and Michael Trice, the creative director of Create, an award-winning agency behind teasers and trailers for some of the biggest projects like: X-Men Apocalypse, The Amazing Spider-Man 2, Casino Royale, Iron Man, Iron Man 2  to name a few.

Explaining this concept of breakdown of information, they said, "Before the advent of digital it was hard to reach the kind of audience you can reach now with the trailer, it's a great marketing tool. With the ability to get it instantly across the globe and reach millions of viewers – I think that's why you see that uptake in the amount of different trailers and also because international's becoming a much bigger and more important market.
"There's a certain portion of the viewers that are really involved and they're watching your material, commenting on your material and are hungry for all the different pieces that are out there, and those are important movie-goers because those are likely to be the same people who are going to show up on opening weekend, and the same people who are going to get others excited to go see the film."
Until few years back, it was an experience worth waiting to go to a movie and see trailers of the upcoming movies; audience had no idea what they were about to witness.
Now, the game's changed; nearly everyone goes to theatre knowing all about the trailer and, in some cases, the movie-plot. This boils down to spoilers and fan theories (ref. Game of Thrones) which in many ways actually 'spoil' the fun.
Certainly, the world of trailers isn't as small and nibbly as its byproducts are. Nonetheless, audience enjoys material.
In today's age of posts, tweets and glimpses - it is indeed necessary to not give all of it up before a film's release and keep the thirst going.
Find latest and upcoming tech gadgets online on Tech2 Gadgets. Get technology news, gadgets reviews & ratings. Popular gadgets including laptop, tablet and mobile specifications, features, prices, comparison.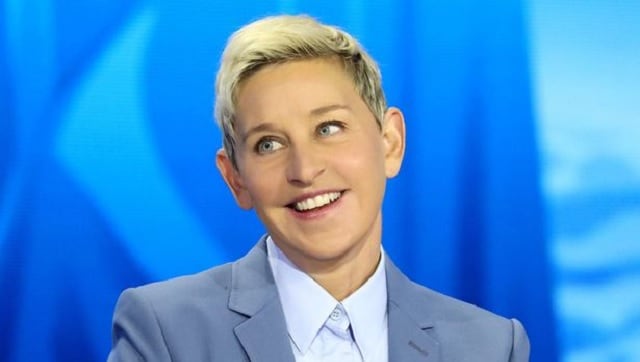 Entertainment
Ellen DeGeneres' apology and the investigation by Warner Bros followed a report in which one current and 10 former employees complained about issues, including being fired after taking medical or bereavement leave
Entertainment
Luca revolves around a young boy living on the Italian Riviera, who shares adventures with his newfound best friend.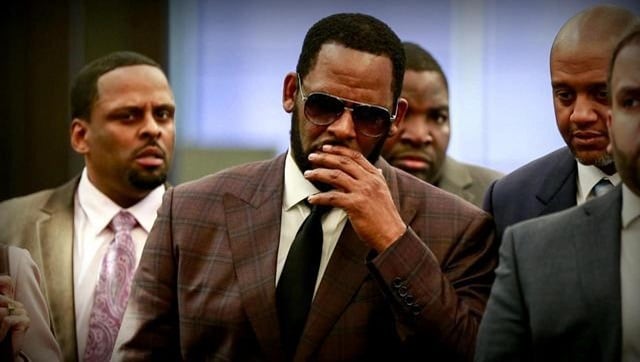 Entertainment
A friend of R Kelly offered to pay an accuser $500,000 to keep her from cooperating in Kelly's prosecution, while Kelly's manager threatened to release private photographs of a woman who sued the singer, said authorities