Ittefaq, Judwaa 2 and the rise of remakes in Bollywood — reinvention or lack of ideas?
A good story retold well with a better viewing experience – isn't that what every audience wants after all? Can this be expected from this week's release, Ittefaq?
The big Bollywood release of the week is the Sonakshi Sinha-Sidharth Malhotra starrer Ittefaq. The murder mystery is a remake of the 1969 film of the same name starring Nanda and Rajesh Khanna. Shot in 28 days on a shoestring budget, the original was a sleeper hit despite no songs.
One of Khanna's earliest films, Ittefaq is credited with having set the ball rolling towards superstardom for its leading man.
Ittefaq is the second Bollywood remake to hit the screens in 2017. Varun Dhawan recreated 90s magic in the gag-a-minute laugh-out-loud riot Judwaa 2. He stepped into Salman Khan's shoes as the Ganpati-loving tapori Prem and the seedha-saadha Raj. David Dhawan, who also directed the original, milked nostalgia for all its worth in the reboot.
Apart from a Salman cameo, Judwaa 2 also included the iconic bathroom scene and the chartbusters Chalti Hai Kya 9 se 12 and Oonchi Hai Building. The film's pedestrian humour didn't find much favour with the critics but Judwaa 2 is the third biggest grosser of 2017.
It might be too early to call this a trend but this might be a good time for our filmmakers to look westwards for valuable movie lessons. Spinning new yarns out of pre-existing narratives is something that Hollywood has been doing for decades.
Despite a relatively low box-office turnout for reboots in 2016 (Independence Day: Resurgence, Ben Hur, Teenage Mutant Ninja Turtles: Out of the Shadows) and 2017 (xXx: The Return of Xander Cage, Blade Runner 2049, The Mummy, Baywatch), there are currently hundreds of reboots in various stages of development in Hollywood.
While promoting The Mummy (a reboot of the 90s Brandon Fraser franchise) earlier this year, Tom Cruise confirmed that Top Gun 2 is a-go; Guy Ritchie is directing a live-action remake of Disney classic Aladdin; and, Jumanji: Welcome to the Jungle starring Dwayne 'The Rock' Johnson and Jack Black is slated to release soon. The reboot trend has also hit the small screen in the US. Gilmore Girls is back from the dead, as is Full House, Will & Grace and Twin Peaks.
A reboot sparks interest among fans, and gives a greater chance of people turning up on 'opening day', but it also means that there are pre-existing benchmarks that the film needs to live up to, if not beat. Genres like sci-fi, war and superhero action are shoo-ins for remakes because technology has changed the movie viewing experience and with great special effects, that's half the battle won.
A good story retold well with a better viewing experience – isn't that what every audience wants after all?
The bigger challenge is remaking a film that can't lean on technical changes as a differentiator, and that's what we're dealing with in Bollywood.
Unlike its western counterpart, revivals aren't very common in Bollywood. A handful of films have been remade in the last decade or so. And, only about half of them have been successful. Sanjay Leela Bhansali's indulgent Devdas hit its mark but JP Dutta's Umrao Jaan was hollow and bland. Hrithik Roshan made Agneepath's Vijay Dinanath Chauhan his own just as successfully as Shah Rukh Khan became Don but Himesh Reshammiya's Karz and Ram Charan's Zanjeer reboots were dead on arrival.
As an industry, Bollywood has never had multiple genres. Nine out of ten films in the last century had boy-meets-girl-sings-songs-fights-baddies-happy-ever-after kind of stories. Not much to dig around for and improve then, right? If remaking a film is believed to be a safe proposition, and "If it's worked before, it will work again" is the mantra, all the filmmaker really has to do to recreate the success of the original and to balance contemporary story telling with dollops of nostalgia.
That's no excuse for lazy storytelling though.
While Judwaa 2 was a huge success, it wasn't the first time Dhawan sr cracked open the nostalgia vault to wring further profit from a classic. He remade Sai Paranjpye's charming Chashme Buddoor (1981) with Ali Zafar and Tapsee Pannu in 2013. The light-hearted humour and young romance of the Deepti Naval-Farooq Shaikh film was replaced with infantile jokes, gaudy aesthetics and hammy performances.
Though a middling success, the new Chashme Baddoor will be remembered only for being an inexcusable assault on the memory of the original.
Remakes don't predict success and director Sajid Khan learnt this when his revamped Himmatwala crashed and burned at the box office. On paper, Khan teaming up with Ajay Devgn to re-do the 80s blockbuster might have seemed like a winning proposition. After all, the 1983 film helped make Sridevi a Bollywood darling and cemented the stardom of Jeetendra. And, Khan stayed true to the Madras potboiler, even recreating the Taki Re Taki and Naino Me Sapna songs with the same 100-piece orchestra, but the genre just hadn't aged well.
Re-telling a story from the past isn't enough by itself; all the basics of good filmmaking still come into play. Our audience today wants to see new ground broken, and retreading opens up the doors for all kinds of experimentation.
Sarat Chandra Chatterjee's Devdas, a seemingly simplistic story of love lost is probably Indian cinema's most-retold story. Kashyap turned it on its head in his drug-fueled psychedelic version Dev D. On the other end of this spectrum is Ram Gopal Varma Ki Aag. This experiment of remaking of Sholay with Amitabh Bachchan as Gabbar will forever be a cautionary tale for filmmakers.
For now, I am curious to see how Ittefaq — that was directed by Yash Chopra in the era before mobiles and Internet — is retold by his grand nephew Abhay Chopra.
Subscribe to Moneycontrol Pro at ₹499 for the first year. Use code PRO499. Limited period offer. *T&C apply
Lifestyle
Through this fortnightly column, Tales From TJ Road, Bachi Karkaria tells the story of Mumbai's metromorphosis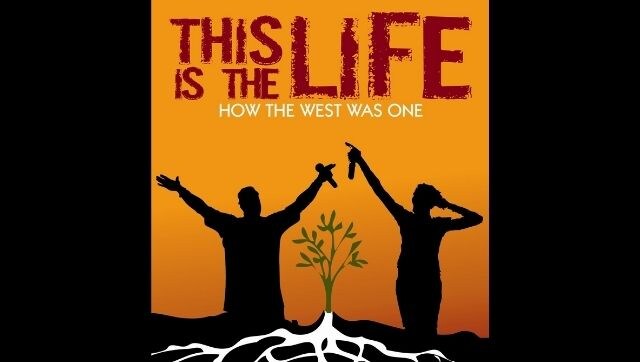 Entertainment
Ava DuVernay's This Is the Life is a refreshing portrait of a 1990s California hip-hop subculture that thrived separately from gangsta rap
India
The Quad's stated objective of 'free, open and prosperous' Indo-Pacific Region lacks the compelling bite, deterrence and collectiveness of a NATO