It's official: Harbhajan Singh is the new judge of upcoming season of MTV Roadies
Indian off-spinner Harbhajan Singh will be back on the small screen as the judge of the new season of TV Roadies.
Mumbai, Nov 9 (IANS) After judging comedy TV show Mazaak Mazaak Mein, veteran Indian off-spinner Harbhajan Singh will be back on the small screen as the judge of the new season of stunt-based reality TV show Roadies.
Harbhajan will be part of the upcoming season of Roadies, titled Roadies Rising, along with actress Neha Dhupia.
"Youth are the future of our country and 'Roadies' has been the most popular youth show ever. It is not just a show, but a lifestyle. 'Roadies' is synonymous with adventure, strength, courage and hard work and this is reason enough for my excitement to be a part of this season of 'Roadies Rising'," Harbhajan said in a statement.
The cricketer, who is married to actress Geeta Basra, is "looking forward to experiencing the pulse of the millennial generation in India".
"We haven't started shooting the show and neither has the crew shared any details. I would like to keep it that way. I want it to be a surprise for me," he added.
Neha will be back as one of the gang leaders of Roadies Rising. The actress says the show is the "best personal and professional adventure" that she has had.
"I am thrilled to be back with my fellow gang leaders for a brand new season. Being a woman, I strongly feel that I will be able to encourage all the girls to come forward, live their roadie dream and prove themselves in this incredible on screen battle," she said.
First Cricket News
Trolls on social media linked Shami's ordinary performance in India's defeat to Pakistan to his religion which did not go down well with fellow netizens with several of them offering support to the 31-year-old.
First Cricket News
Harbhajan and Srinath both enjoyed fine international careers. Harbhajan is India's third-highest wicket-taker in Tests, with 417 dismissals in 103 Tests and more than 700 plus international wickets across formats.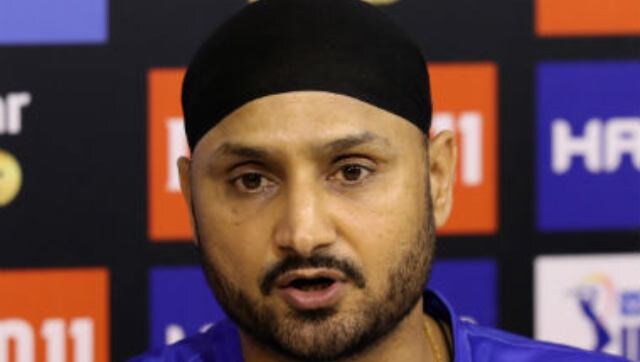 First Cricket News
The duo engaged in a no-holds-barred verbal duel on Twitter, with Singh even reminding Amir about the 2010 spot-fixing scandal in England, which had halted the latter's career for about six years.