Ishan Goel, 19-year-old marketing expert of Indian origin, is the brains behind the egg which broke the internet
With a whopping 48.3 million likes on Instagram, Ishan Goel's post of the stock photo of an egg beat Kylie Jenner's post, which has 18 million likes.
Remember the egg that broke the 'most liked' photo on Instagram, beating the makeup mogul Kylie Jenner. With the whopping 48.3 million likes on Instagram, the stock photo of an egg beat Jenner's post, which has 18 million likes.
The post was the pushed out by an anonymous account on 4 January by a UK-based Instagram user. Turns out, it was posted by a 19-year-old marketing guy of Indian origin named Ishan Goel. Reacting to the viral post, Massachusetts-based marketing guru Goel told Femail  that he managed to get the egg photo famous by pushing it on Reddit and asking his network of celebrities, influencers and friends follow the account.
The same report states that the photo is a stock picture taken by photographer Sergey Platonov. So far, the egg has also made it to the cover page of a digital issue of Paper Magazine.
"The idea that an inanimate object can connect so many people is a testament to the fact that people love to root for the underdog. Celebrities wield so much power and influence, and an egg uniting so many people is a powerful commentary on social media's impact on society today. Social media has given celebrities this sort of omnipotence. People can [rally] around the thrill of outdoing a celebrity. It makes the world seem less intimidating, more light-hearted, and more accessible," the 19-year-old told Femail.
To show her disappointment and mark her revenge, a sporting Jenner cracked an egg on a street and posted the video on Instagram.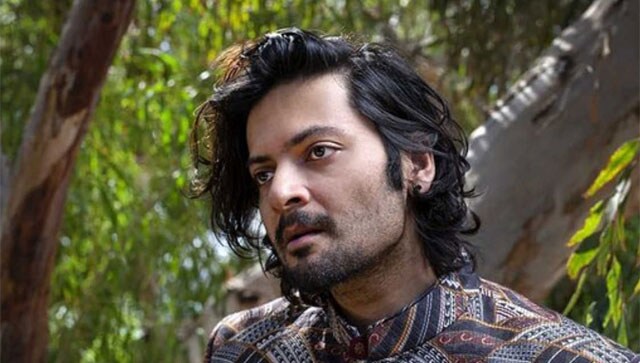 Entertainment
The film was shot during the small respite of time of covid lockdowns in late 2020 and is currently in post production
Entertainment
'Aslan' singer Christy Dignam is currently receiving palliative care at home, his family issued a statement and also requested for privacy at this hour. Their statement read- "As always Christy's health has been and is our priority. It has been a tough road for us all but mostly Christy."
Entertainment
The author noted that living in the closet is often glorified in the film industry.