Is Sanjay Dutt going to make a cameo in his biopic directed by Rajkumar Hirani?
Sanjay Dutt may be making a cameo in the Rajkumar Hirani directed biopic, in which Ranbir Kapoor plays the controversial actor.
Amid much speculation and increasing excitement around the Ranbir Kapoor starrer, Sanjay Dutt biopic, a recent report reveals that Sanju Baba himself will be seen in a cameo in the film. While initially it was told that the Hirani team doesn't want Sanjay in the film, the sudden change of mind is generating a lot of curiosity.
Deccan Chronicle recently reported that the decision of having Dutt in the movie was taken earlier this week by the director and his team. The fact that Sanjay's presence will give the film a natural boost could not be ignored by the crew. Also, it is believed that the audience will be excited to see both the reel and real Dutt together.
"It would seem like the film is getting Sanjay's approval if he makes an appearance in it. There is enough space for him to fit nicely into the plot, without creating any kind of imbalance," sources said.
The biopic where Ranbir Kapoor is informally said to be playing Dutt, created huge hype after the first leaked pictures of Ranbir had come out. As this Sanju baba biopic is his tell-all story, Dutt himself has often expressed his expectations around the movie. It is believed that Dutt will get an opportunity to clarify his past and present in a much better manner to his fans and followers.
While Dutt expressed his full faith with Hirani and Abhijat by saying,, "I was not skeptical at all. Raju, Abhijat and I sat for many, many hours and I laid the cards right out in front of them. I have nothing to hide. I've never had nothing to hide either."
Rajkumar Hirani balanced his opinion by saying, "Biopics can be very one sided. But this is a biopic with all perspectives and is a very open biopic."
Looks like this age-old Sanju baba-Hirani association is all set to create magic on the screens. Along with rest of us, the director is no less excited.
First shot taken now for Sanjay Dutt's biopic. Canning a very funny scene. Excitement in cast and crew.

— Rajkumar Hirani (@RajkumarHirani) January 14, 2017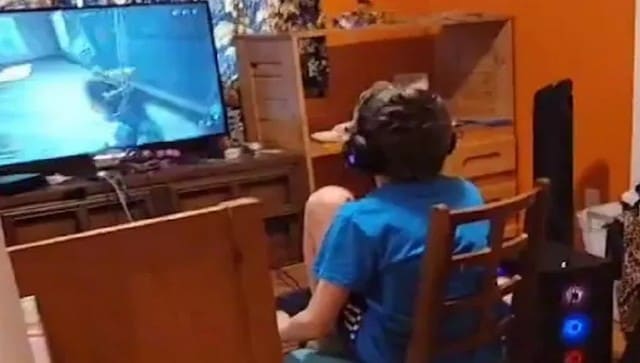 World
The boy's sister, who goes by the username @bumblebee__ , said she was proud of her brother for defending LGBTQ people
World
According to China's Xinhua news, there were about 4.6 tonnes of explosives that were stored at 85,000 different blasting points which were set around the building
India
The video was recorded on 11 September when some boys from the Sukhigaon village encountered the bears while playing. Frightened, they fled leaving the ball behind