Is Madhubala the Marilyn Monroe of Indian cinema?
Find out the similarities between the beautiful Madhubala and Hollywood sex symbol, Marilyn Monroe.
Madhubala is considered to be one of the most iconic Bollywood actresses of all times. Often referred to as the 'Venus Of Indian Cinema' the actress mesmerised many with her ethereal beauty and charm. The actress, who died of heart troubles at a very early age would have been 80-year-old had she lived today. However, she has been immortalised by her contributions to Indian cinema.
She has acted in 70 films and was a part of the all time classic movie Mughal-e-Azam. Her most memorable performances were in films like Neelkamal, Mr and Mrs '55 and Mahal. The actress, a reigning queen of 1950s, is also often compared to Ameriacn sex symbol Marilyn Monroe, who was an equally successful actress in Hollywood around the same time. Marilyn, coincidentally was called the 'Venus Of Hollywood'.
In fact, although these two actresses, mostly compared for their beauty and the iconic status they enjoyed in their respective industries have more in common than the way their locks fell on their foreheads and how their  faces are now found on every couch cushion and pillow covers and is a part and parcel of popular art.
The two actresses, widely admired and adored by men all around the world, had kept their private lives under wraps and with several rumours that did rounds, the lives of the two most iconic women of 1950s —  Madhubala and Marilyn Monroe are still mysteries for everyone.
Marilyn Monroe was the face of a promotional campaign for a luxury perfume from the house of Chanel even after her death. The Chanel bosses put together a new promo featuring previously unreleased pictures of the actress and unheard audio in which she explains her famous quote about wearing nothing but Chanel No. 5 in bed. While the famous film of Madhubala, Mughal-e-Azam, hit the screens 35 years after her death in a digitally colorized version.
Marilyn and Madhubala both wanted to be taken as serious actresses but were mostly praised for their mesmerising beauty and criticised for their acting talent. Although Madhubala did prove herself as a versatile actress, she mostly remained in demand for her good looks, likewise, Monroe's films mostly established her as a 'dumb blonde' although she wanted to do meaningful films.
Marliyn and Madhubala, both extensively made news because of their alleged affairs. In fact, these affairs later inspired filmmakers to make movies on these themes and films like My Week With Marilyn and Khoya Khoya Chand, based on Marilyn and Madhubala's life hit the screens.
These two women enjoyed international success too, with Marilyn not only being excessively successful in Hollywood but also overseas, while Hollywood filmmaker Frank Capra showing interest in Madhubala and the actress also appearing in many American magazines.
They both came out of poverty and became extremely successful actresses and is still adored and remember. Madhubala and Marilyn both have postage stamps featuring them.
Entertainment
Dil Chahta Hai or Zindagi Na Milegi Dobara, I don't care. As long as someone is making a film casting this trinity in the lead (Zoya Akhtar, are you listening?), I'm watching. With my girlfriends, of course.
Entertainment
Was 1971 the gold standard for pop, rock and soul? Any answer would be drenched in subjectivity. But it was absolutely an exit point from the '60s into a hectic new era, hard to define but rich in conflict and possibility.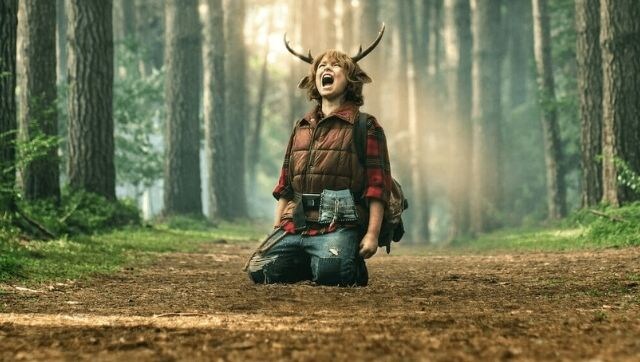 Entertainment
Sweet Tooth is much tamer than its source material, but nonetheless, is a wholesome and beautiful, if unthreatening road trip.