Should Kareena Kapoor do items numbers for Rs 5 crore that can get other women groped, asks Mallika Sarabhai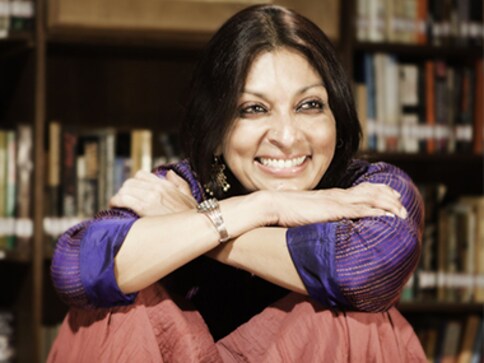 Mallika Sarabhai, well-known dancer and activist, will be heading a panel at the forthcoming International Conference on Gender Equality (ICGE) to be held in Kovalam, Kerala from 12-14 November, 2015.
This is the first-ever conference of its kind to be held in India and is hosted by the Government of Kerala in partnership with UN Women. Sarabhai will head the session on 'Image of Women in the Media'. She will present a dance choreographed specially for the conference titled, In Search of A God.
Excerpts from the conversation:
What do you find objectionable with regard to women representation in the media?
Nothing much has changed. Women's bodies are used to sell anything from food to tyres. Media, be it film, TV, print, etc, are oppressed and represent women in a bad light that is encouraging to men. If you look at hegemony of religion within which Islam, Hinduism or Christianity operates  – all of them have rituals where the woman is given away to a man in marriage. Who is the man, even if he is the dad, to give away his daughter? No one questions these age-old rituals.
In the US there is a remarkable movement called The Representation Project. It was set up three years ago using film as a catalyst for cultural transformation. The project challenges stereotypes regardless of gender, race, class, age, sexual orientation, or circumstance. In the film called The Representation, it is shocking to hear girls in schools say that their icon is a Barbie doll.
If you look at how women are represented in the media, nothing much has changed. When the media features a talk by Hillary Clinton, it does not forget to mention her clothes and the bags under her eyes. Can we focus on what she is saying instead?
We have young girls from poor families who are unwilling to go to school but yet want their eyebrows plucked and shaped at 10 years of age. What are the images that we are perpetuating? Of saas-bahu serials where women wake up with seven layers of make-up?
What would you have the media do?
I have been working for over 30 years [Darpana for Change, which works in the fields of women's empowerment, violence against women, environment, issues of violence and human rights through live interactions and through the use of film and video, through broadcast and social media] and have found that people are willing to talk of HIV as an epidemic and the urgent need to do something about it, but no one will talk about misogyny. Worse, they are not ready to recognize that as misogyny in the first place. That is the epidemic, to my mind.
In the late 70s, the New York Times sent new dictionaries to all writers and asked them to stop using words that are gender specific in a 24-hour time frame. I then wrote to the editor of the Times of India which was celebrating 125 years and had year-long celebrations. I asked the newspaper to take a lead by stopping the usage of gender specific words. I got a reply which said that the request was irrelevant.
I would like to know, why do say mankind when we could say humankind or write h/she and not just he. All these go a long way in reinforcing the male image in society.
Do you hold only the media responsible for it?
Yes, all forms of media. We absorb oxygen through our pores. Similarly, everyone reading or watching what is shown or written about in the media absorb what is being shown and relegate a woman to a body, a mere form.
There are hardly any films that break gender barriers. That is why a film like Queen was so refreshing. It said to the man, To hell with you! But that is such a rare film.
My question to all the big names in the media such as Ekta Kapoor who makes repressive serials and the stars who do item numbers is this: Do you realize what you do when you show women dressed up and putting up with a saas and bahu shown as scheming and evil, and bad husbands? Or show half-clad women singing and dancing making provocative gestures that have men panting to see more of it?
I want to ask Malaika Arora and Kareena Kapoor if it is so necessary for them to earn five crores gyrating with suggestive gestures. Are they not aware that there is a large section of women in the country who use public transport and there are some men who ogle at them and grope them too because of what they see in films and television that are popular forms of entertainment? To the print medium, I have a question. Do you need a Page 3 girl? There is enough porn available on the internet and other media that a Page 3 picture can be done away with. If a Page 3 is essential, I would say to the editors, rethink your strategy.
These representation can be changed if there are more women film makers, writers, directors, lyricists. For instance, a story in the hands of a director like Reema Kagti will be treated differently compared to a male director. We need to change the way we represent women in the media and this can be done only if people at the helm and decision-makers make a conscious decision to bring about a change.
Do you see any change given the government focus and reserved quotas for increased representation of women in politics and government?
When governments attempt to make a change with increasing quotas for women, what do you think really happens? I was in Trisshur [Kerala] recently where there are more women in local self-government due to quotas. What the women told me about their male colleagues was a revelation; that they were disgusted with their male colleagues' conversations about women in the workplace.
Women are doing the balancing act, too
I feel some of the issues stem from the women as they nurture guilt under the 15th layer of their consciousness! Some women I meet say apologetically that they are only home-makers. I would like to ask men to count the costs of outsourcing all that a home maker does. When they see what those costs entail, they will realize they would not be able to afford that 3rd Air conditioner
at home.
Women need to take pride in themselves and the important roles they play. I am not asking all women to be ferocious fighters but atleast spell out your priorities and don't put yourselves last. The media can play a dramatic role in fast-forwarding the repressive portrayals of women.
World
Police say that when a white gunman killed 10 people and wounded three others in a 'racially motivated violent extremist' shooting in Buffalo, he livestreamed the attack to the gaming platform Twitch
News & Analysis
Social media platforms have been a cess pool of vitriol, trolling and hostility, with a major chunk of it being targeted towards women and transgenders. Coto, a web3 based social media platform aims to change that and create a safe space for women and transgenders.
News & Analysis
Elon Musk & Jack Dorsey normally see eye to eye on most things about Twitter. However, they recently got into a debate on whether Twitter's algorithm for a user's feed manipulates them.