Is Guy Ritchie's Aladdin remake getting it all wrong with their casting?
Guy Ritchie's Aladdin is finding it difficult to find their lead characters - Aladdin and Jasmine - India and Middle East. Social-media reactions galore over this news.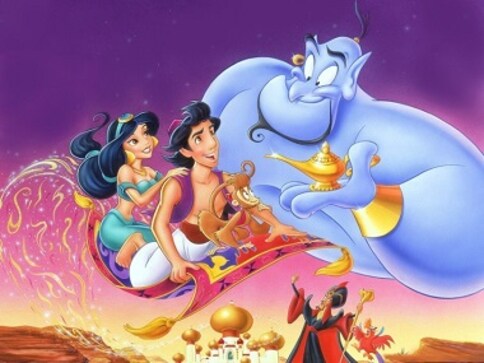 Aladdin's story is one of those tales that has captivated and enthralled generations after generations. Aladdin and his friends princess Jasmine, Abu the money, Iago the parrot, the magic carpet and of course Genie, are part of the collective consciousness of people across the globe.
However, Disney's animated rendition of the story made it immortal. Following that, many adaptations have been made on TV as well as the big screen. But all of them have been animated. It was only in 2016, when it was reported that director Guy Ritchie will helm a live-action feature film based on Aladdin's story.
Since then, the studio has been doing rounds over the casting for the film. They declared an open auditions exclusively for Middle-Eastern actors who can sing and dance.
Alright kids, if you know someone who fits this, you better share this with them. Submit asap. Good luck my babies pic.twitter.com/PLP37ritcV

— Dani Fernandez (@msdanifernandez) March 9, 2017
According to Collider, the studio is doing something similar with their live action Mulan remake and noted that producer Dan Lin, and Guy Ritchie are focused on diversity and avoiding past films mistakes:
"When I came in to make the movie, I wanted to make a diverse version of the movie. Luckily for me, Guy Ritchie has the same vision and Disney has the same vision, so we're not here to make Prince of Persia. We want to make a movie that's authentic to that world."
However, the makers found it difficult to cast the lead characters in the Middle East. Hence, they set their eyes upon India; they hired famous Mumbai-based casting director Tess Joseph to find their Aladdin and Jasmine in India. Then, it was reported that Hollywood actor Will Smith has been roped in to play the iconic character of Genie. Genie's voice in the 1992 Disney's animated film was given by late actor Robin Williams. Now, The Hollywood Reporter says that the studio is finding it difficult to find actors to play the lead roles in the movie. Though they have some names in mind, but nothing has been materialised yet. While names like Dev Patel, Riz Ahmed are doing rounds for Aladdin's role, Naomi Scott or Indian actress Tara Sutaria are being considered to play Jasmine. For some, this racist selection or even the intent to select diverse actors didn't go well. Many members of the Twitterati, across the globe, reacted on the development. Some said, how difficult could it get to find an actor in India or of Indian origin to play Aladdin or Jasmine when the country churns out the maximum number of films all over the world, and nearly all of them being musicals.
THERE IS LITERALLY AN ENTIRE SECOND MOST POPULOUS COUNTRY IN THE WORLD W AN INDUSTRY OF MEN WHO DANCE AND SING. #aladdin https://t.co/iu0RsdCgPs — Jenny Yang👲👲🏽🐉 (@jennyyangtv) July 11, 2017
if the film industry can actively seekout middle eastern actors to portray terrorists it shouldn't be this difficult finding one for aladdin https://t.co/T5PujUa1Au

— Simra (@simplysimra) July 11, 2017
they should cast an actual Indian to play Aladdin. almost all our boys are broke and shirtless and charm you into thinking they're princes — priya (@priya_ebooks) July 11, 2017
Some even went on to provide options:
Priyanka Chopra as Princess Jasmine and Dev Patel as Aladdin would have the whole world shooK! pic.twitter.com/uDh03KE5QL

— Black Bill Gates. (@WrittenByTerry) July 11, 2017
how is disney having trouble casting Alladin when Avan Jogia was literally born for the role??? the man can sing, dance, AND act! pic.twitter.com/2ilMFlq1Md — ㅤDamian Alonso (@thedamianalonso) July 12, 2017
If this man is not a prince, then no man is. And yes, I take it very personally that Fawad isn't already the Alladin. NOT COOL Disney. pic.twitter.com/XiUBWRVsJ4

— Aishwarya S (@Hyper_aice) July 12, 2017
"Disney is reportedly struggling to find its Aladdin" @zaynmalik pic.twitter.com/hWTmsnoj9n — BEST ZAYN PICS (@bestzaynsphotos) July 11, 2017
Some said, what is the point in finding actors in India when the characters are innately Arabian/ Middle Eastern (much like the initial conception of director Ritchie and producer Lin). That is a very valid point to make, because to consider Indians to play Arabian characters is again a racist thought. All Eastern people are not brown, and vice-versa.
Stop. Suggesting. Desi. Actors. Aladdin. Isn't. Desi. https://t.co/qT750cb1YW

— Janani (@TheShrinkette) July 12, 2017
THEY'RE NOT MIDDLE EASTERN! They're just not. And guess what Aladdin is? An Arabian/Middle Eastern based fantasy. AKA Middle Easterners — Angel K (@AvidReaderBlog) July 12, 2017
Find latest and upcoming tech gadgets online on Tech2 Gadgets. Get technology news, gadgets reviews & ratings. Popular gadgets including laptop, tablet and mobile specifications, features, prices, comparison.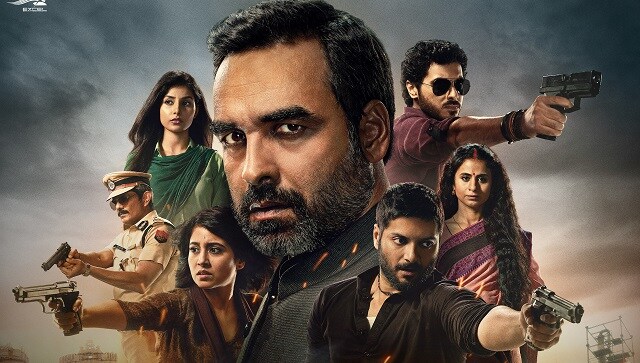 Entertainment
Mirzapur season 2, which debuted on Amazon Prime Video on 23 October, became the most-watched show on the platform in India within seven days of its release.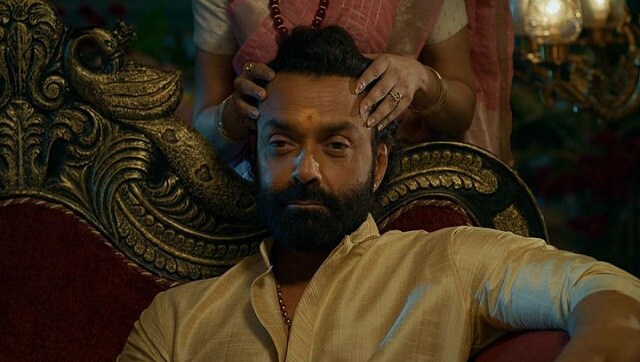 Entertainment
Prakash Jha's show on MXPlayer is wide open for a (hopefully less verbose) chapter three.
Entertainment
Two people close to the production said the man had completed the course, after which he needed medical attention. He was declared dead on arrival at the hospital.