Is Amitabh Bachchan's grandson exempt from advice on how to live because he's a boy?
Dear Amitabh Bachchan, with all due respect, ever heard of a cell phone?
Dear Mr Bachchan, with all due respect, ever heard of a cell phone?
As a 73-year-old mega star, we are sure you have plenty of advice to give to your grandchildren, and rightly so. But needless to say, if you're going to tweet a hand-written note to your grand daughters (and we're going to refrain from calling the act mansplaining because, well, blood is thicker than water) blatantly around the release of your film Pink, you can be rest assured that social media will criticise your obvious promotional move.
Here are some samples:
Amitabh Bachchan wrote a letter to his grand daughters but obviously he doesn't know where thy are so he got it published in Times of India?

— KM (@monteskw) September 5, 2016
Amitabh Bachchan wrote heart-warming letter to media.

— Narendra Modi (@trollendra) September 6, 2016
I think India will be a better place when Amitabh Bachchan stops writing anything, anywhere. #ABletter

— lindsay pereira (@lindsaypereira) September 5, 2016
#ABLetter His granddaughters only carrying legacy of their paternal great grand fathers 😂😂😂 Feminism lessons by @SrBachchan on #TeachersDay

— Neha Gupta (@ne_hah) September 5, 2016
Only @SrBachchan could have thought of this novel way to promote his new film.
.#ABLetter #pink

— . (@ShiriishKunder) September 5, 2016
Letter my grandkids, buy tickets for my film, love granddad.

— Aditi Mittal (@awryaditi) September 7, 2016
If Amitabh Bacchan is milking having grand children to sell his film what hope is there for the general public?

— Aditi Mittal (@awryaditi) September 7, 2016
However funny and spot on these tweets are, we are willing to ignore them. For you, especially. We're willing to skip the 'why did he have to write a letter in the first place' bit.
Go ahead; it's a free world. You want to write a letter? Sure, do it. However, remember, you are Amitabh Bachchan. You have all the agency, power and reach in the world.
With great power comes great responsibility, remember?
You could have used that much space in paper to address better concerns, could you not?
Better concerns pertaining to ALL your grandchildren: wage gap and how to not settle for lesser remuneration because of gender; how to not be bothered about mindless religious traditions (like marrying a tree) before getting married; how to chart their own career, without having to use the family name; or just how to be respectful, humble human beings (we can go on).
Do you really think your grand daughters need to be told, in public, that they should chart their own territory? One of your granddaughters is a teenager, and the other is a toddler. Do you think the same rules and advice apply to them?
What about your grandson? Is he exempt from advice on how to live, because he's a boy?
Here's some advice for you. The next time you want to promote your film, don't assume your social media followers (or extended family, as you call them) are stupid. Your film releases in barely a week, people will put two and two together.
If you want to publish a letter for the whole world to see, take some onus on matters that are relevant today. Instead of telling your granddaughters that they are not defined by the length of their skirt, tell ALL your grandchildren that they can be anything they want to be.
Tell your grandson that he will not have it easy just because he's a boy. Tell them to be their own person (not boy, or girl). Tell them about all their grandparents, not just their great-grandfathers. Tell them about the sacrifices that the women of the house have made so the men can prosper. And then, tell them that they would never have to confine themselves to archaic gender roles.
Or you know, pick the phone and call them. It would save you so much trouble.
News & Analysis
UP Police had sent a notice to Twitter India MD seeking his personal appearance as part of its probe into a communally sensitive video uploaded by a user on Twitter platform.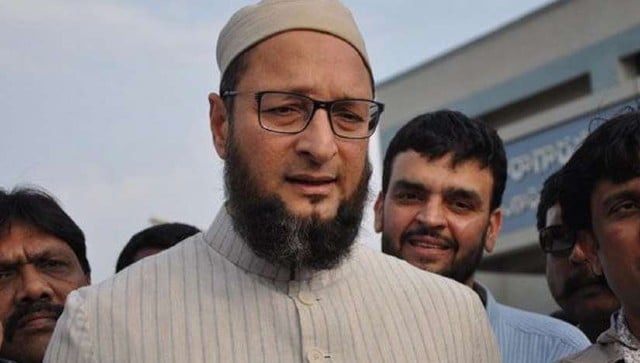 India
The hacker removed the Twitter bio from the party's official verified handle and also changed the name from AIMIM to 'Elon Musk'
News & Analysis
Currently, the feature is available only on iOS, while the platform is planning to expand the service to other users.