Irrfan Khan-starrer Doob: No Bed of Roses selected as Bangladesh's official entry for Oscars 2019
Directed by Mostofa Sarwar Farooki, Doob: No Bed of Roses, starring Irrfan Khan, was initially banned in Bangladesh
Irrfan Khan-starrer Doob (No Bed of Roses) is Bangladesh's official entry for the Oscars next year.
According to The Hollywood Reporter, the film, directed by Mostofa Sarwar Farooki, that was initially banned in Bangladesh, will be contesting in the Best Foreign Language category at the 91st Academy Awards. Doob courted controversy in the wake of reports that it was loosely based on late Bangladeshi writer and filmmaker Humayun Ahmed.
Farooki denied that it was a biopic and the film later received a 'No Objection Certificate' from the Bangladesh Film Development Corporation. The film released on 27 October, 2017.
The movie features Irrfan, who is currently in London undergoing treatment for neuroendocrine tumour, in the lead. India's Parno Mittra and Nusrat Imrose Tisha and Rokeya Prachy of the neighbouring country are also part of the cast.
Irrfan plays Javed Hasan, a successful director going through midlife crisis when he has a tryst with his daughter's childhood friend whom he also marries, causing a national scandal. Rokeya plays his wife, while Nusrat plays the daughter and Parno plays her childhood friend.
The director said in a statement that he took inspiration from a real-life incident "which shook the very foundation of Bangladesh's judgmental Muslim society" and "how women struggle in our society and find strength in despair".
An India-Bangladesh co-production, Doob, bagged independent jury award at the 39th Moscow International Film Festival besides being nominated for Golden Goblet Awards in Shanghai International Film Festival just before release. Farooki's previous films, Third Person Singular Number (2009) and Television (2012) were also submitted as Oscar entries.
Bangladesh is yet to secure an Academy Award nomination. Partition-set drama Khacha was its last year's entry. The Oscars award ceremony will be held on 24 February.
World
The wave of violence began on 14 October, when temples were vandalised by some unidentified miscreants during Durga Puja celebrations, killing three and injuring many others in the riot that ensued
World
As Islamist extremism rises in South Asia, the new Quad offers a different vision of cooperation in the Middle East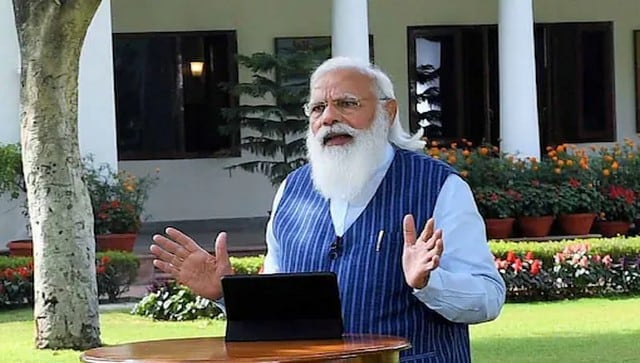 India
Hindus have lost their spirit of Kshatriya-hood. They have become selfish and self-centred, cowering at the very sight of any danger. Yet, it is not too late for them to wake up.