Iravaakaalam director Ashwin on upcoming film starring Taapsee: Game Over will be a thriller but not a sequel to Maya
Tamil filmmakers haven't given enough good films to Taapsee, says Game Over director Ashwin Saravanan
After proving her acting prowess in Bollywood, Taapsee is back to South cinema with Game Over, a Tamil-Telugu bilingual thriller, for which the actress started shooting from 11 October. Talking exclusively to Firstpost, the film's director Ashwin Saravanan, who made his Tamil debut with the critically acclaimed and commercially succeddful Maya, starring Nayanthara, said: "Game Over is a proper thriller and it won't have any supernatural or horror elements. I read a lot of comments on Twitter that Game Over is a sequel to Maya thanks to the wheelchair in the poster but to set the record straight, it's not a sequel."
When asked whether the film has a revenge angle as the title suggests the retaliation tone, Ashwin said: "Well, I can't say that because we want the audiences to come with an open mind and take away a lot of fresh things in the film. The promotion campaign of the film will be on that lines; we will not be giving away any clue to guess the story-line."
"Ever since I saw Pink, wanted to work with Taapsee. In fact, I wanted her to play an important role in my yet-to-be-released film Iravaakaalam but things didn't materialise. At least, Taapsee has done a couple of good content driven films in Telugu but Tamil filmmakers haven't given her enough good films. However, she worked with a lot of talented filmmakers in Hindi and across the country, people are now acknowledging her talent and eye for picking the right content," added the director on why he chose Taapsee for the film.
Along with Ashwin, Game Over is also co-written by another writer - Kavya Ramkumar. "Right from the inception of the core idea, both Kavya and I jointly wrote the script. This is a back-and-forth process that we exchange ideas, structured the screenplay and it's a collaborative effort," said the filmmaker who is joining hands with another writer for the first time in his career.
Ashwin also revealed that he has plans to direct Game Over in Hindi but things are yet to be finalised. "Even now, Game Over can't be categorised as a regional film because the dialogues are very minimal. Only 30% of the film will have dialogues because visuals will take the story forward".
The filmmaker said that he is not worried about the effort to be invested for Game Over as it is a bilingual in Tamil and Telugu. "We are not worried about the filmmaking process but I'm very cautious that the film should not get polarised views that audiences in Telugu should never feel watching it as a Tamil film dubbed in their language. We have hired two Telugu writers for the film and every scene will be shot twice," he said.
Ashwin is planning to wrap up the entire film in a single stretch. "We are planning to wrap up the film in thirty-eight days. The mood of the film demands such a tight schedule because there will be a consistency if we complete the film at a single stretch and there won't be much deviation for the actors too, which is an advantage."
After the success of Vikram Vedha, Sashikanth's Y Not Studios is producing the film which also marks his first association with Reliance Entertainment. Ashwin has retained his Maya and Iravaakaalam music composer Ron Ethan Yohann for Game Over; Vasanth is cranking the camera; sound design is by the director's regular Sync Cinema and Vikram Vedha editor Richard is also on board for the film.
Talking about his long pending film Iravaakaalam starring SJ Suryah, Wamiqa Gabi, and Sshivada, Ashwin said: "The post-production is over and I think, you will be getting an official update from the production house soon." The teaser of Iravaakalam is filled with music and there were no dialogues, was it done consciously?. "It's not a deliberate attempt. When we made the teaser, the dubbing work hadn't commenced. Moreover, I don't believe in the concept of dubbing only for the teaser so we aligned the scenes suiting the theme music. Only later, we realised that the dialogue-less teaser created so much impact," says Ashwin before signing off.
Entertainment
Vinay Forrt and Divya Prabha's wonderfully naturalistic performances anchor Don Palathara's observant portrait of a repressed, conservative society.  
Entertainment
Thankam (Gold) is a travelogue within a police procedural, a friendship saga and a study of the human condition. It has its flaws, but its socio-cultural insights are priceless.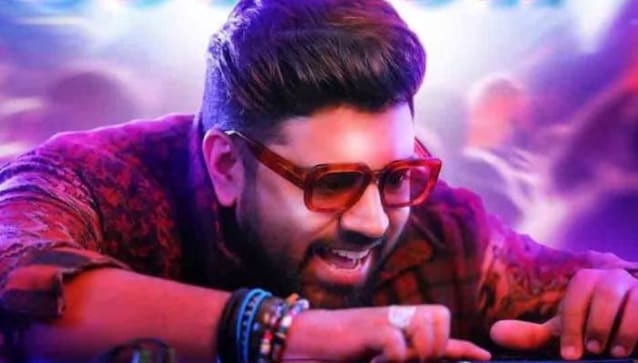 Entertainment
Saturday Night is an incurably imbecilic film which thinks friends are bonded by rowdyism. Little do they know.