International Women's Day: Two videos which perfectly illustrate the so called 'day of celebration'
We took a look at two such Women's Day videos which trended for all the right reasons, we are guessing. Take a look.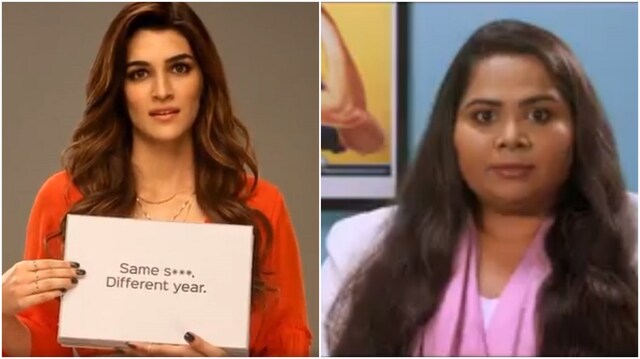 So what was different this Women's Day? Nothing much we believe. At least after watching these videos, millions of people couldn't agree more.
Women's Day, the so-called day of celebration is ultimately a reminder of how year after year, the celebration gets bigger but the ground reality is nothing close to the glimpses of love, respect and sudden importance women are showered with during this time of the year.
We took a look at two such videos which trended for all the right reasons, we are guessing. Take a look.
Happy Whatever
Same shit, different year? Perhaps yes. Kriti Sanon has a silent yet strong message for many in this short video, the actress released yesterday. She subtly puts across exactly what's happening with all the hype around women's rights, safety and the endless drama from an oh-so-judgmental society.
Challenging Stereotypical Women's Day celebrations
This morning, many of you would have come would have experienced sudden pampering, roses awaiting on your desks and 'pink' cream cupcakes and what not. For a second or two, mainly because it is food or shopping we would have given in to the bribes in the name of gifts. But slowly it sinks in while colleagues around are chattering about 'So? what changed this year around?' Nothing really. This video addresses exactly that, though in the name of a brand. It's a reminder of how freebies, sugar coated goodies and powerful videos are not really the need of the hour.
Entertainment
After the unprecedented success of the tri-city tour of the trailer release, fans are anticipating Kartik Aaryan's action manoeuvres, Kriti Sanon's glamorous avatar and the duo's chemistry & on-time funny dialogues.
Photos
Spanning versatile genres, offering meaty roles and some of the most anticipated movies in the near future, here's taking a look at the leading ladies with the most exciting line-up!