Inspired by Sonam Kapoor and Tannishtha, KRK discusses his 'trust issues'... maybe
KRK messaged the official FP Special Forces hotline, wanting to get something off his own chest and looking for a platform to vent to his experiences.
'The personal is political'  was a phrase brought to the public conscious by feminist Carol Hanisch — she later disavowed authorship of the phrase, but yeah — in 1969, to represent a phenomenon wherein personal experiences are linked to broader social and political constructs.
In other words, you may not be alone in experiencing what you are; there's a good chance plenty of other people have undergone very similar experiences.
This is something we learned recently. And then imagine our surprise (not to mention the inescapable sense of irony) when — while debating the merits of the idea and feminist theory at large — Kamaal R Khan messaged the official FP Special Forces hotline, wanting to get something off his own chest and looking for a platform to vent his experiences.
(Here then, is what he chose to 'share' with us)
Everyone says I love controversies, but let me tell you the reality.
Ek baar na there was this mosquito that would just not quit buzzing around me as I had my cold glass of water, imported all the way from Netherlands. It was a special moment for me, you know, because of the drought we are facing aaj kal. But saala that khatmal bit me and now I can never trust them again.
My therapist says this is the reason why I have trust issues.
Khair, I want to tell you a story. My real name is Rashid Khan. Do you want to know how it become Kamaal Rashid Khan?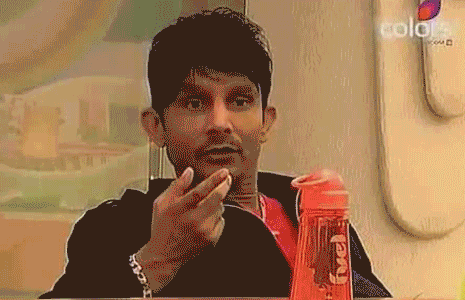 One of my many frenemies once told me that I resemble a 2 rupees coin: value-less and flat (I think he had not seen my cameo in Ek Villain). But I did not take that in the wrong sense. I just turned it into a patented gaali — 2 rupees people; a literal translation of the hind phrase 'do kaudi ka aadmi'. Phir na, another frenemy said to me "aap toh kamaal karte ho".
Bas, rest is history.
Why am I telling you all this? Yeh toh back story hai. 
We have gathered here today to speak about real issues that plague us Indians. I am very inspired by Sonam Kapoor, who spoke about her body issues before joining Bollywood. Or Tannishta Chatterjee, who exposed that 2 rupees show Comedy Nights Bachchao. I never liked it anyway. Kudos girls! I fully support your support of the right issues.
It is wrong to make fun of people's complexion. Never mind that I called Alia Bhatt 'bachchi in panty' — woh toh jokes tha.
It's wrong to compare people based on their looks. Never mind that I pronounced myself better looking than Rajinikanth. Woh bhi jokes hi tha yaar. Kuch seekha nahi tum logo ne?
Kudos to Sonam Kapoor for coming out in the open and saying it takes a whole team to make actresses and models look flawless. Womenzzz have it harder than us men. All we have to do is make a complete fool of ourselves on social media and force everyone to call us a film critic to make a livelihood.
Besides, main toh hoon hi flawless. Koi shaq? 
But let's talk about the real issues at hand.
Every year, the one show that makes the most TRPs regardless of films, war, India, Pakistan, feminism, Trump, Hilary, Black Lives Matter, blah blah jo bhi yeh bachche baat kar rahe hai aaj kal. That show is Bigg Boss — the reason for all the love and affection I receive. The show that made KRK.
Every year I make predictions about who will be on the show, and I am always right. (Incidentally I hang this above my bed in my room also. You know, male ego and all)
Every year the season becomes bigger and better (apart from season 3 — which should just be referred to as KRK wala season).
But this year, I want to take a stand. I want to do the right thing. In light of our current situation, I have decided ki iss saal, I will not make any predictions about Bigg Boss. I will not be judgmental, and I will not call people names and belittle them.
In fact, let me take this one step further.
This year — KRK promises a complete image overhaul. Jai Hind.
(As told to no one. At all. Ever.)
Entertainment
On Disha Patani's birthday, let's have a look at some of her stunning pictures.
Entertainment
Samara Tijori said the real reason for saying yes to Masoom was the script, the setup of the story, and the entire background of it.
Entertainment
After Love Aaj Kal 2, Aarushi Sharma will be next seen in Netflix's upcoming film 'Jaadugar'.