Indian parents should nurture children's talent, not display them on TV shows
Have Indian parents lost it? These multiple series on TV showing off little boys and girls in a song and dance orgy that borders on the gross is no way a search for talent.
Have Indian parents lost it? These multiple series on TV showing off little boys and girls in a song and dance orgy that borders on the gross is no way a search for talent.
The reason for that is there is no innocence of childhood in most of the performances. Just because top stars sanctify the nonsense and set it to some sort of grand odyssey doesn't make it either attractive or strike a note of splendour.
On the contrary, what these stars are doing is giving a long leash to precocity and allowing and encouraging children to imitate adults and utter sentiments of love and romance that they have no business doing. Just because there is a lot of bowing and scraping and feet touching and salaaming does not make it cultural so let's not even go there.
Culture is not even a tendril of hope in this window. And between the beaming parents in the willing conspiracy and the tears of joy and the frightfully gaudy costumes one does wonder (and not idly) if we haven't noticed that talent in children is a wonderful thing, need to be nurtured and allowed to flourish not made crass and commercial and, yes, sorry for being a prude, ugly as sin.
If these kids have that flexibility to gyrate, let them go to the gym. If they want to dance go to proper classes. But not be put on display like in scenarios that are so adult.
Cheeky spoilt kids, being brought up by dull witted parents, are engaging in repartee way beyond their age and getting nationwide kudos for it. If that was my kid, I'd smack the little blighter for being rude. Go take part in the school play.
These kids are riding for a fall. We are playing with their feelings, crippling them with fifteen minutes of fame and giving them a totally wrong notion of what's out there. Not one in hundred is going to be famous, all that will happen is the dream, the parents in their pushiness have built, will collapse and the children's studies are most likely to deteriorate.
Kids should be into sport and creative arts and even dance and song but commensurate with their age not so grotesque an option as we are seeing exercised now. This is a nation that banned Jungle Book, what is more junglee than parents who parade their little kids to strangers with an energy and determination that is frightening in its intensity.
To be brutally honest, I sat through three weekend shows to make sure I hadn't seen a one-off of this audio-visual drivel and was told that this genre has hugely high ratings and thousands are glued to the set watching stars and kids gambol about creating intellectual havoc.
With the kind of attention that these shows get and no one (or not enough folks) really concerned of the corruption of children in full view being pressured to perform by mummy and papa who are seen weeping in the background one wonders really that we can still categorise it as harmless fun.
Not, it is not. I may be wrong but on one of the shows I saw Ajay Devgn looking distinctly out of place and uncomfortable and wishing he was elsewhere.
Anyone with kids, grandkids and a modicum of common sense will know the difference between protecting, preserving and maturing youthful talent across the board and putting a price tag on them.
You are destroying these children.
Sorry to be harsh, but this is like selling your kids for cheap.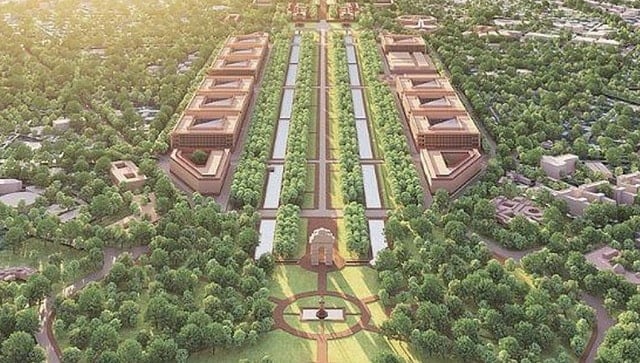 India
In this day and age where even private homes undergo renovation regularly, the Indian State continues to operate out of 90-year-old repurposed colonial homes retained after independence
India
In trying new faces, the BJP seems to be focused on building a generation of political successors who can take over after a period of astonishing growth the party has seen under Modi and Shah
World
Like their predecessors, the Taliban's commanders may soon discover warfare isn't just a means to gain power, but an end in itself