Indian films won't play in Pakistani theatres; ban on 'all Indian content' considered
After the Indian Motion Pictures Producers' Association banned all Pakistani artistes and technicians from working in India, in a retaliatory move, theatre chains in Pakistan have decided not to screen films from India.
As the Uri attacks and the consequent surgical strikes against Pakistan continue to dominate public consciousness in India, a cultural war has also been brewing between our two countries.
Various political parties have demanded a boycott of all Pakistani artistes in India. The MNS protested against the makers of Ae Dil hai Mushkil and Raees for including actors from across the border, namely, Fawd Khan and Mahira Khan.
In the meantime, concerts by Atif Aslam and Shafqat Amanat Ali, in Gurgaon and Bengaluru respectively, were cancelled, after threats from certain saffron groups.
A song by Rahat Fateh Ali Khan was removed from a Hindi film by producer TP Aggarwal.
And on Thursday morning, 29 September, the Indian Motion Pictures Producers' Association (known as IMPPA) passed a resolution to ban all Pakistani artistes and technicians from working in India until such time as bilateral tensions between the two countries ease.
Indian filmmakers had a mixed response to IMPPA's resolution.
However, in a retaliatory move, theatre chains in Pakistan have decided not to screen films from India.
The reports emerged on Friday, 30 September, that theatre chains like Atrium Cinemas, Centaurus and Super Cinemas would not be screening any Indian films until the ban on Pakistani artistes is called off here.
Announcing the ban, Nadeem Mandviwalla of Mandiwalla Entertainment (which owns the Atrium and Cnetaurus chains) told The Express Tribune: "We will suspend the exhibition of Indian films till normalcy."
Khorem Ghultsab, the owner of the Super Cinemas chain reiterated the sentiment. "From Friday onwards, no Bollywood film will be screened at Super Cinemas for at least two weeks to show solidarity with our actors and our military," Ghultsab was quoted by Express Tribune as saying.
However, the decision to not screen Indian films is a prerogative of theatre owners and has not been imposed by the government. Cinepax, for instance, is among the theatre chains that has not yet taken a call on whether or not to screen Indian films.
Super Cinemas' owner Ghultsab has also said that they would be seeking to extend the ban to "all Indian content", including TV shows, DVDs and films streamed on television.
Pakistani actors had mixed sentiments regarding the developments, with questions raised over whether their country should reciprocate the boycott with one on Indian artistes. "Our actors should stop going to Bollywood. If anyone comes from there [however] we should welcome them," said Hamza Ali Abbasi. Others like Sajal Aly and Azfar Rehman wondered if art should be subject to the political and military tensions between the two countries. Humsafar actor Atiqa Odho pointed out that the ban on Pkistani artistes would be unfortunate as Indian content had been allowed in Pakistan.
There have been some concerns in Pakistan over whether or not the ban on Indian films is financially viable. "70 percent of our business comes from Bollywood and Hollywood [films]. If the ties worsen, it is going to affect everything. There's a possibility that theatres would be shut down temporarily," Nadeem Mandiwalla said.
A similar situation had arisen during the Kargil War.
Fakhr-e-Alam, the former Censor Board chairman for Sindh province said Pakistan needs to produce 45-50 films annually for screening (solely domestic movies) to be a viable business model for theatre owners.
Pakistan has long had a love-hate relationship with Indian films.
In March this year, a group of exhibitors had petitioned the Lahore High Court seeking a ban on screening of Indian films there (you can read Firstpost's extensive report here). With films from here being given priority by Pakistani theatre owners for screening slots etc, it was felt by this group that domestic films were not getting adequate space to grow.
This week, it was reported that MS Dhoni: The Untold Story would not be releasng in Pakistan. While earlier reports conjectured that the film had been banned in light of threats to Pakistani actors from Indian political parties, it emerged that the distributors had pulled out at the last minute, citing the current tensions between the countries.
The Censor Board chairman of Pakistan said the film had not been presented to them for certification, so there was no question of a ban.
Pink and Banjo were running in Pakistani theatres as of Thursday, before the decision to ban Indian films was passed.
also read
Entertainment
Aryan Khan to set to make his directorial debut with Stardom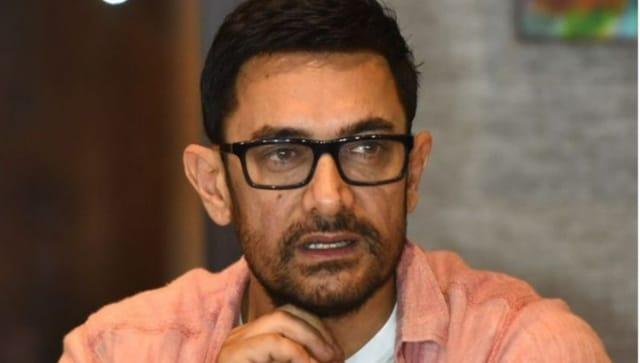 Entertainment
Producer Mahaveer Jain made a huge revelation about the Laal Singh Chaddha star that how he put his life at stake by not attending underworld parties in the 90s
Entertainment
Scoop is the adaptation of journalist Jigna Vora's biographical book Behind The Bars In Byculla: My Days in Prison