Indian Army's surgical strike against terror camps in Pakistan now the subject of 10-part drama series
The drama series will be based on Shiv Aroor and Rahul Singh's book India's Most Fearless: True Stories of Modern Military Heroes.
Mumbai: The story of India's surgical strike on terrorist hubs in Pakistan is being made into multi-part series.
Applause Entertainment will be making the series. However, the medium on which the series will be put is still not fixed. It will be decided once the project is ready.
Sameer Nair, CEO at Applause Entertainment, wants to produce content that is deeply rooted in history and reality. That led him to buy the rights of the first chapter of Shiv Aroor and Rahul Singh's book India's Most Fearless: True Stories of Modern Military Heroes, published by Penguin Random House India.
"We are most excited to be telling this story. A 10-part drama series will bring to life India's most audacious military action in recent times, taking the battle deep into the enemy camp. I believe that the stories about homeland security and unsung heroes help make us appreciate their sacrifices and sensitize us as an audience to the enemy within and outside," Nair said in a statement.
"We are looking forward to working with the authors of the book, and Samar Khan who is leading this project for us," he added.
On the partnership, Indian Army chief General Bipin Rawat said, "This tremendous tale of bravery is one that every Indian should be familiar with and be inspired by."
Terrorists from Pakistan attacked a military base in Uri in Jammu and Kashmir on 18 September, 2016, leaving 19 Indian soldiers dead. Eleven days later, the Indian Army retaliated with a surgical strike, heightening India-Pakistan tensions.
The authors are also excited about this collaboration.
"We're very excited about this next phase in the journey of India's Most Fearless. Our sole access to the Army officer who led the 2016 surgical strikes offers the only authentic first-hand account of what really happened. It's going to be terrific seeing this true story jump off the pages we wrote and onto screens," they said.
Being produced by Irada Entertainment LLP for Applause Entertainment, the series is being planned for a launch later this year.
Find latest and upcoming tech gadgets online on Tech2 Gadgets. Get technology news, gadgets reviews & ratings. Popular gadgets including laptop, tablet and mobile specifications, features, prices, comparison.
Entertainment
Pinkie Roshan, who tested positive for the coronavirus, is currently quarantining at home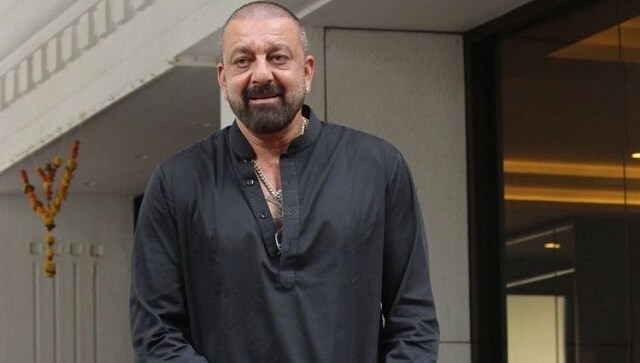 Entertainment
Sanjay Dutt, who opened up for the first time about his cancer diagnosis last week, said he's emerged 'victorious' and thanked his fans for their "love, kindness and the countless blessings" in his statement.
Entertainment
Haathi Mere Saathi also stars Zoya Hussain, Pulkit Samrat and Shriya Pilgaonkar.