Inaam Dus Hazaar: Sanjay Dutt, Meenakshi Seshadri-starrer marked perfect marriage of Hitchcock, Bollywood
Instead of the advertising executive played by Cary Grant in North By Northwest, Inaam Dus Hazaar has Sanjay Dutt playing a paltry salesman, who lives with his uncle and mother, and dreams bigger than his uncle would like him to
Editor's note: Whatever happened to watching a film, just because? When was the last time you watched a film, just because you stumbled upon on it, or heard someone mention it in passing? We're so used to reviews, previews and a barrage of recommendations — it almost feels like it is impossible to enjoy watching a film without it being topical. And so, here's a new column we're introducing — Films, Just Because — where we talk about films, just because.
***
*Major spoiler alert!
Most Indian cinema addicts would not be able to imagine Alfred Hitchcock to be the one Hollywood filmmaker who would be at ease if asked to make a typical Hindi film. While the definition of typical may vary, irrespective of the era or decade a classic Hitchcock template might not appear to readily warrant a standard popular Hindi film, yet scratch a little beneath the surface and one would see that the master of suspense would be at home in 'Bollywood.'
Interestingly enough Hitchcock has been inspiring Hindi cinema from as far as the 1960s both directly, like in the case of Kohraa (1963), inspired by Daphne du Maurier's Rebecca — the same source material as Hitchcock's 1940 adaptation as well the imagery of Psycho (1960), or indirectly like Jewel Thief (1967) where To Catch a Thief (1955) seems to be the inspiration for the Amar/Vinay conundrum. Similarly, the late 1970s saw The 39 Steps (1935) being localised into a lackluster Chakravyuh (1978) and the 1980s had Aitbaar (1985) inspired by Dial M For Murder (1954) and Khamosh (1985) where Vidhu Vinod Chopra showed the shower sequence from Psycho playing on the TV as a character was being killed. Barring the hidden reference in Jewel Thief, if there's any other Hitchcock inspired film that works delightfully well in the context of popular Hindi films, it'd be Inaam Dus Hazaar (1987), a film that rarely comes up in any discussion.
Director Joytin Goel took the best elements of Alfred Hitchcock's North By Northwest (1959), the mistaken identity setting into motion a series of accidents, and mixed it with classical commercial Hindi cinema ingredients like action, comedy, and romance with a dash of hummable RD Burman tunes to come up with a breezy film that doesn't seem dated even after three decades. Instead of the advertising executive played by Cary Grant, Inaam Dus Hazaar has Sanjay Dutt playing a paltry salesman called Kamal, who lives with his uncle and mother, and dreams bigger than his uncle would like him to.
Kamal is a charmer and often indulges in trivial white lies to get a bigger piece of the pie and on one such occasion he ends up endearing himself to a Nawab (Raza Murad) at a jewellery exhibition. He mentions his name 'Kamal Malhotra' far too loudly and far too many times and, unfortunately, is mistaken to be a CID officer of the same name by a gang of criminals. The gang then frames him for the murder of the diamond merchant who organised the exhibition and Kamal finds himself on the run from the police. He boards a train and meets Sonia (Meenakshi Seshadri), a model, and uses her as a shield from the police but what Kamal doesn't know is that Sonia is actually working for Captain (Amrish Puri), the leader of the same gang that is chasing 'CID' officer Kamal Malhotra. As Kamal and Sonia dodge the police and Captain's men, they fall in love and later through much drama it's revealed that Sonia is, in fact, the CID officer 'Kamal Malhotra' and she is on a mission to avenge her brother's death.
Inaam Dus Hazaar was neither a flop nor was it ignored at the time of its release but looking back one can see why it was overshadowed. Perhaps the film got eclipsed by bigger hits of the year such as Mr India, the then rising star Anil Kapoor's career-best box-office performance, or Hukumat (1987), the biggest hit of Dharmendra in a decade, Mithun Chakraborty's Watan Ke Rakhwale and Dance-Dance, Vinod Khanna's comeback hit Insaaf, and others like Jalwa, Khudgarz, Kaash, Ijaazat, Hifazat and Marte Dam Tak. Even Dutt's other release Imaandaar drew bigger crowds partially thanks to the popular song 'Aur is dil mein kya rakha hai'. But remarkably enough barring Mr India, and of course, the campy love for the Hukumats and others notwithstanding, it's Inaam Dus Hazaar that would be most enjoyed today thanks to a certain timelessness that the plot is blessed with.
The one thing that makes the plot unusually captivating is the manner in which the heroine's character is etched. On the face of it, when introduced as the model, Meenakshi Seshadri's presence seems to be relegated to that of a prop, yet slowly as Sonia's designs are revealed, the character gets an equal, even bigger footing than Dutt at places, without making the narrative look stilted. And, later the switch between the identities of Kamal Malhotra, too, seems to enhance the heroine's role. This is something that is central to most Hitchcock thrillers and even though they featured top males stars of the day such as Henry Fonda, Cary Grant or James Stewart they never undermined the heroine. Could this be what ruined Basu Bhattacharya's Chakravyuh where the film focused solely on Rajesh Khanna and simply forgot Neetu Singh?
The film has some immensely enjoyable set-pieces such as the chase sequence towards the end where Kamal and Kamal use the hollow straws of water flowers to breathe while hiding underwater and the sweet prelude as well as the entire song, 'Chand koi hoga tumsa kahan' (Kishore Kumar, Asha Bhosle) but it's the leads and their chemistry that makes Inaam Dus Hazaar lighthearted and pleasant. This is also one of the rare early Sanjay Dutt films where his effervescence, which was lost when he got into the whole 'body-building' phase, ensures that he doesn't consciously force himself to be funny like in most places in his Munna Bhai films.
Find latest and upcoming tech gadgets online on Tech2 Gadgets. Get technology news, gadgets reviews & ratings. Popular gadgets including laptop, tablet and mobile specifications, features, prices, comparison.
Entertainment
In October, Sana Khan, who has played supporting roles in several Bollywood films, announced her exit from the entertainment industry.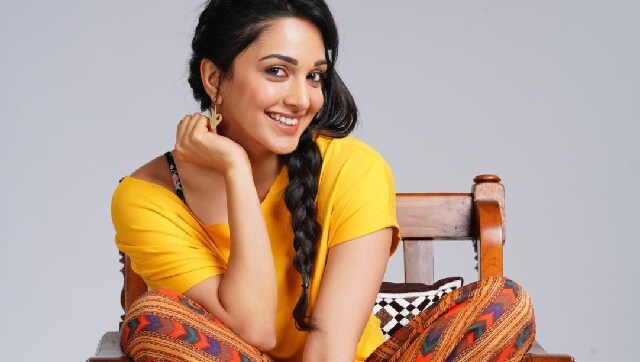 Entertainment
Directed by Abir Sengupta, Indoo Ki Jawani also stars Student of the Year 2 breakout star Aditya Seal and Mallika Dua.
Entertainment
Madhur Bhandarkar wrote that Karan Johar and Apurva Mehta had requested him to use the title Bollywood Wives for a web series, but after he refused, they called their show Fabulous Lives of Bollywood Wives.