In the post-Harvey Weinstein universe, can you separate the art from the artist?
'Can you separate the art from the artist' is a debate that has gone on for centuries and yet, in the post-Weinstein world, one that's fresh and important.
Art – films, television, music, books, theatre – is the escape for most of us, from the ugly realities of our everyday lives. It is, then, a little disconcerting when one is confronted with the ugly realities of the people who make the art possible.
'Can you separate the art from the artist' — a debate that has gone on for centuries and yet, in the post-Weinstein world, one that's fresh and important.
Harvey Weinstein was the force behind exceptional films like Pulp Fiction, The King's Speech and Cinema Paradiso. But how do you watch Pulp Fiction knowing that Rosanna Arquette, one of the film's stars, alleges that Weinstein sexually harassed her? That the film's director Quentin Tarantino has confessed to knowing about Weinstein's behaviour and not doing anything about it? Or, more importantly, that Weinstein still profits every time someone watches any work produced by him?
There are three essential parts to the 'art vs. the artist' debate - whether a sexual predator should be allowed to participate in making art; should they be allowed to reap the benefits of others consuming their art; and, where we, the audience, should want to consume art tainted by sexual misconduct at all.
Let's begin with whether those accused of sexual misconduct of any kind, should be allowed to make movies or tv shows.
In the post-Weinstein Hollywood, the likes of Ratner, Spacey or Transparent star Jeffrey Tambor have received swift and widespread industry rejection. This has not always been the case. Casey Affleck won an Oscar for Manchester by the Sea in 2016 even after reports of a long cycle of sexual harassment and verbal abuse came to light. Johnny Depp, who was accused of domestic abuse by ex-wife Amber Heard, is front-and-center in the first look of the next installment of Fantastic Beasts and Where to Find Them. And, he continues to be a face of Dior fragrance. Allegations of sexual and domestic assault have had little impact on the careers of both these powerful men.
There is already a narrative being built around redemption and second chances for those outed as sexual harassers recently.
In an interview to BBC recently, Breaking Bad star Bryan Cranston was asked a hypothetical question about the return of Weinstein and Spacey. "We shouldn't close it off and say, 'To hell with him, rot, and go away from us for the rest of your life.' Let's not do that. Let's be bigger than that," said the actor. Comedian Bill Burr's podcast about CK referred to 'witch hunts' and questioned the quantum of punishment. Burr said. "You're getting the exact same level of punishment. (Louis CK) was definitely wrong, obviously. This is all obvious sh*t that I'm saying, but does the punishment match the crime?"
We've seen this over and over again – the industry's "bro-code" usually steps up to save their own, and the most powerful are the ones that often get away with a rap on the knuckles. Power is an important factor for any kind of abuse. But power is more often than not, driven by commercial success.
The stakeholders who have the least to lose are people like you and me – the audience. My experience of separating art from the artist has been an ever-growing filter over the past decade for what I choose to consume, or whose coffers I choose to contribute to.
I read Maureen Orth's searing Vanity Fair cover story on Mia Farrow a few years after I was already hypnotised by the charm and artistry of Woody Allen's films. Until then, Annie Hall, Hannah and Her Sister and Manhattan were films that I returned to on a regular basis. In 2014, Dylan wrote an open letter in The New York Times describing in graphic detail, her assault at the hands of her father. At the end of the letter, Dylan addressed those who supported and lauded Allen's works, writing, "So imagine your 7-year-old daughter being led to an attic by Woody Allen. Imagine she spends a lifetime stricken with nausea at the mention of his name. Imagine a world that celebrates her tormenter".
I haven't been able to watch any Allen film since. Ditto for Roman Polanski and Affleck.
For a fan, though, it's not easy to completely edit out a film, a show or any piece of art completely from your life. Picasso's Girl Before A Mirror is a piece of art that speaks to me on multiple levels. I've read the horrid stories about how Picasso treated the women in his life but I just love that one painting too much to give up on it.
I am not the only one struggling to come to terms with ugliness behind childhood favourites.  During a recent appearance on the The Late Show With Stephen Colbert, Jerry Seinfield wondered 'should the comedic work stand on its own separate from the criminality?' while discussing Bill Cosby. At the beginning of the conversation Seinfield said that he can still listen to Cosby's past work without issue, Colbert explained how the numerous rape allegations against Cosby have soured the experience for him. Seinfield eventually agreed with Colbert that when it comes to a comic who built his career playing a loveable father on TV, art just couldn't be separated from the artist.
For some of us, it's now unthinkable to see Hoffman's award-winning performances or Brett Ratner's films, without the prism of their off-screen behavior. It's the commercial and critics' success of their works that makes Dustin Hoffman or Louis CK powerful, rich and beyond reproach. This success is directly in the hands of the audience. Rejecting the next Woody Allen film or CK's Netflix comedy special will hit these predators where it hurts the most – their bank accounts.
Entertainment
Nicholas Cage recently confirmed that he will no longer be portraying Joe Exotic in the previously announced Amazon series after the studio decided to shelf it.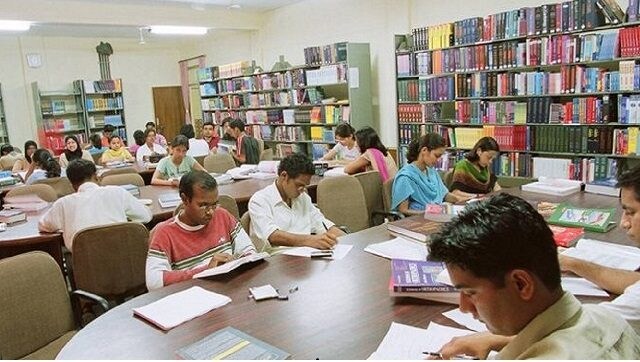 India
To aspire for a perfect assessment solution when everything else is unequal and in a state of disarray is like looking for a needle in a haystack