In her South Indian films, Sridevi often out-performed veteran male co-stars like Rajinikanth, Kamal Haasan
In her early years, Sridevi was the quintessential talented South Indian heroine whose performance often outstripped those of the veteran male actors opposite whom she starred, be it in Tamil, Malayalam or Telugu.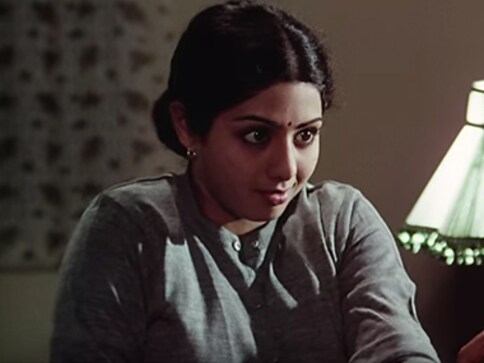 I got my first glimpse of Sridevi in the mythological film Kandhan Karunai where she played the role of baby Murugan.  Her parents in that film were the already seasoned actors Gemini Ganeshan (as Siva) and Jayalalitha (as Parvathi). But it was four year old Sridevi who stole the show with her utter confidence, which belied her baby looks.
I was hooked. I subsequently tried to watch every Sridevi film to come out in any of the languages I knew.
In her early years she was the quintessential talented South Indian heroine whose performance often outstripped those of the veteran male actors opposite whom she starred, be it in Tamil, Malayalam or Telugu.
Over the years I watched her grow from a chubby precocious child star into a perky teenager — usually dressed in short, short dresses — and blossom very soon into an extremely talented young actress who could essay any role which came her way. When she was just 13 she acted in Moondru Mudichu as a young woman who loses the man she loves, and is hounded by the man who allows him to die. Certainly a very complicated role for a 13 year old, but one which she tackled with the ease of a veteran.
Her early films were opposite Kamalahasan (as he was then known) and Rajanikanth, the two young actors who were to become super stars and dominate the Tamil movie scene in the decades to follow.
But Sridevi was no pushover.
As the iconic village belle Mayil in 16 Vayathinile and the haunted heroine of Moondru Mudichu she was the perfect foil to the villain Rajni and the hero Kamal. Over the years she starred in over 30 films with Kamal and in every movie she was on par with him.
One of her most acclaimed performances was in Mundram Pirai in which played the role of a girl who loses her memory after an accident and becomes like an eight year old child. Kamal played the role of a professor who is her savior and who loses his mind when she regains her memory, no longer recognizes him and goes back to her old life. Ironically it was Kamal who got the national award even though many felt his dramatic emoting in the last scene was over the top.
The Kamal-Sridevi pair did a number of iconic blockbuster films like Kalyanaraman where she played the young estate worker Shenbagam who loses her mind when she sees the man she loves being killed. In Sigappu Roja she was an innocent young sales girl who falls in love with and marries a rich and debonair man (Kamal) only to discover he is a serial killer. It was she as much as Kamal, the killer, who kept the audiences on the edge of their seats as she finds out the truth and tries to escape while he stalks her to murder her as well.
She then won a Filmfare award for her role as Kokila, the wife of a lawyer who is infatuated with a film star.  Her light touch was what made this film so highly watchable. Kamal and she had perfect comic timing which made them work beautifully in sync.
In 1996 she acted in Devaraagam, a Malayalam movie with Aravind Swamy. In that she was a woman who is caught in an unusual dilemma — married against her will to a man who is impotent and who insists she keeps her child conceived through her lover before she married him because he wants the world to think it is his.  It was a difficult to role to play and only Sridevi could carry it off with so much grace and charm.
I must confess I lost my connect with Sridevi after she moved over to Hindi movies.
Her perky nose which was one of her most attractive features had been mainstreamed into a straight one. She gradually lost that verve and natural flair as she pushed her way into Bollywood, grooming herself to look and act in a manner which would make her more acceptable to audiences which were unfamiliar to her.  Although in her first few films like Chandni and Mr. India she retained some of her original verve, this too slowly faded only to be revived briefly in English Vinglish.
She was no longer the bubbly teenager who the veterans of Tamil cinema took under their wing and groomed with such love into a star bursting with talent. No longer the woman whom Kamal teasingly said he "bullied" on the sets. She had turned into a stoic woman whose face showed no emotion
I will miss that old Sridevi. The one who K. Balachander called a "blotting paper" when she soaked up his every instruction with intelligence as a 13 year old.  The woman who was the heart throb of a million in her heydays.
Would she have had a better acting career if she had stayed in that world where she grew up into the actor she became? Would her life have been happier? We will never know now.
Farewell beautiful woman. Your movies will ensure that you live in your fans' hearts forever.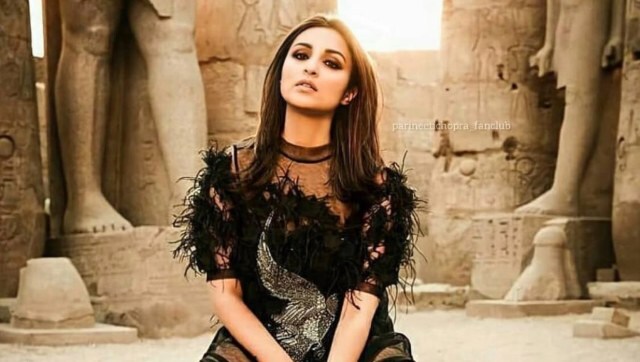 Entertainment
arineeti took to social media to share the happy news.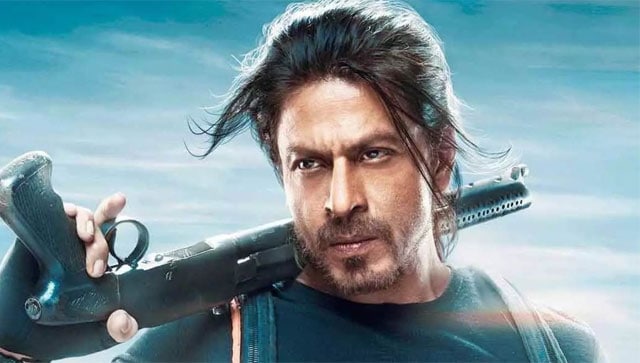 Entertainment
The BBFC shared the rating for Pathaan on its official website along with detailed rating information
Entertainment
Check some best films directed by veteran filmmaker Subhash Ghai.