In defense of Anurag Kashyap: Love him or hate him, this auteur is hard to ignore
Anurag Kashyap, whose initial breakthroughs involved writing collaborations on RGV's Satya and Kaun, went on to become the poster boy of independent cinema in India.
Last week, right around the time the much-celebrated 17th Mumbai Film Festival organized by Reliance Jio and MAMI came to an end, there was another curious little occurrence that might have slipped under the radar. Perhaps the most vilified Indian feature film director in recent times, that former master of the gangster flick, Ram Gopal Varma, appeared in a segment of AIB's news-comedy show. Deadpan expression in tow, he took pot-shots at himself and his disastrous RGV Ki Aag. "Don't play with fire," was the message he gave out.
The same week saw the Indian premieres of two highly anticipated Indian indie films at Jio MAMI – Shlok Sharma's Haraamkhor and Vasan Bala's Peddlers. While Peddlers saw serpentine queues that began hours before both the scheduled screenings of the film, (this writer stood in both queues for Peddlers, for the equivalent length of at least two other film screenings, but couldn't get it in,) Haraamkhor went on to win the Silver Gateway award in the India Gold category for Indian films in competition.
"But what does that have to do with RGV," you ask? The answer is another film director, who it has become rather fashionable to revile, much like the case with Ram Gopal Varma. His name is Anurag Kashyap. He has been associated with at least two box office debacles this year – his own directorial venture Bombay Velvet (whose failure seemed to be celebrated by certain sections of the Hindi film industry), and the recent Phantom production Shaandaar, which was panned by critics and audiences alike. He has been accused of selling out, of falling prey to the lure of 'commercial' cinema, of hobnobbing with erstwhile 'enemies', and suchlike. We're increasingly becoming an intolerant audience, quick to brandish anyone with more than one failure.
Anurag Kashyap, whose initial breakthroughs involved writing collaborations on RGV's Satya and Kaun, went on to become the poster boy of independent cinema in India. With the recent rise of the trolling culture (thank you, Twitter), we keep forgetting that Kashyap fought hard to get his films made, perhaps fought harder to get them released, and in the process inspired a whole generation of DSLR-armed aspiring filmmakers to take the plunge into the near-torturous world of making films in India.
Unsurprisingly, he went on to mentor a number of filmmakers who have since gone on to headline the so-called 'new wave' of Indian independent cinema. Vasan Bala and Shlok Sharma are just two of those names. While Bala previously co-wrote Bombay Velvet among other collaborations with Kashyap, Sharma, who famously wrote the script of Haraamkhor in three days and shot it in another 16, assisted Vishal Bhardwaj (who, incidentally, was the music composer on RGV's Satya,) before moving on to working with Kashyap. Haraamkhor, Sharma's debut feature, is a sensitive, often funny, but ultimately devastating portrayal of the kind of love that society will never be able to process, no matter how progressive we get.
Set amid the grime of small town India, the film captures arcadian aspirations beautifully, as innocent love, forbidden love, necessary love and forced love, all twist around each other in a gripping tale. Nawazuddin Siddique, he who shot to instant fame after Kashyap's two-volume Gangs of Wasseypur, holds the film on his shoulders in yet another performance that effortlessly wows the viewer. And playing the perfect foil to his rugged, self-effacing charisma is the effervescent Shweta Tripathi. A thoroughly competent actor, sass comes naturally to her, as does her luminous smile; and what we get is a rare natural screen presence that makes her a riveting performer.
But then Tripathi first came into the public eye after this year's Masaan, which won accolades at Cannes before getting its theatrical release in India. Masaan went on to become one of the few films that was appreciated across the gamut of film fans in India – at least among those who did watch the film. Neeraj Ghaywan, director of Masaan, who was also a Jury Member this year for the short film section at JIO MAMI, Dimensions Mumbai, is another Anurag Kashyap protégé who unabashedly owes much of his success so far to Kashyap.
Which brings us back to Kashyap himself. Amid the glitzy world of festival releases, deity-level fandom and big budget extravaganzas that look like factory-produced replicas of each other, there exists an ecosystem of films and filmmakers who are constantly looking to push the envelope and make films that talk about Indian stories and Indian people. Their strengths are insight, life experiences and passion for the art and craft of cinema. Their weaknesses include the expectations of the people that fund films and watch films. It's a tough world, but it's a world where Anurag Kashyap cut his teeth; where a new lot of filmmakers, groomed and nurtured by Kashyap, now does the same. (He wasn't obliged to, really. But he did and still does.)
His canvas may have gotten bigger, but the beating heart at the core of his films hasn't. For example, give Bombay Velvet another chance, look past the meandering, slightly bloated screenplay, and you'll see every frame crafted with passion and serious knowledge of the craft. Bombay Velvet might be the weakest, most hated film in his filmography, but you'll be mistaken if you think that it means Kashyap the filmmaker is finished. He may have heralded a whole generation of filmmakers who'll attempt to change the game, but as a filmmaker himself, one suspects that he's only just getting started. RGV's recent advice notwithstanding, Kashyap will probably continue to play with fire. And we, the audience, must simply let him.
Find latest and upcoming tech gadgets online on Tech2 Gadgets. Get technology news, gadgets reviews & ratings. Popular gadgets including laptop, tablet and mobile specifications, features, prices, comparison.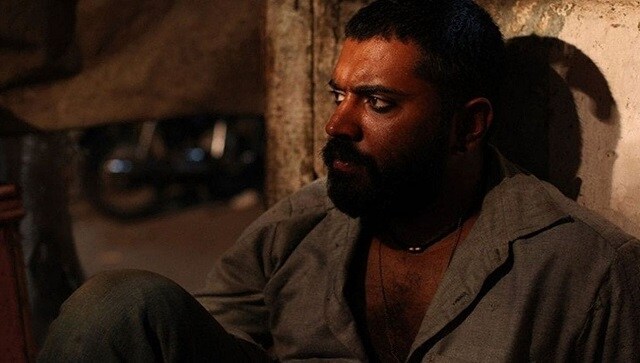 Entertainment
New York Indian Film Festival ran virtually from 24 July to 2 August due to the coronavirus outbreak
Entertainment
Parvez Khan was rushed to a Mumbai hospital after complaining about chest pain, but was pronounced dead, said his longtime associate Nishant Khan