In 2.0, Rajinikanth will don 5 looks, while Akshay Kumar will essay 12 characters
Rajinikanth's 2.0 is a sequel to Enthiran and is being touted as the costliest project in Indian cinema clinching the rank from Baahubali.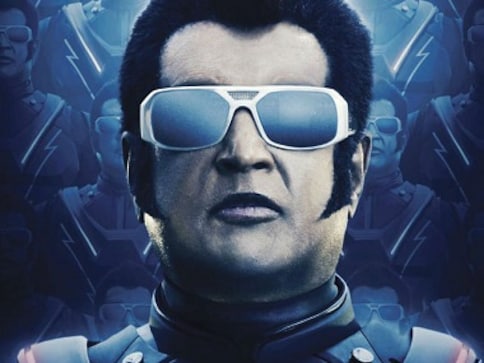 Fans looking forward to Rajinikanth's magnum opus with Akshay Kumar, 2.0, are in for a double treat. Though their looks are being guarded, those in the know say Shankar's 2.0 has Rajinikanth essaying five roles in the sci-fi thriller. He plays a scientist, a robot, two dwarves and a baddie reports DNA.
Interestingly reports state that Akshay Kumar will also don multiple looks for the film. We've already seen his villainous crow avatar.
But turns out there's more than that. In all, it is rumoured to believe that Kumar will don 12 distinct looks.
The film is a sequel to Enthiran (Robo in Telugu and Robot in Hindi) is touted to be the costliest project in Indian cinema clinching the rank from Baahubali.
The film is said to be made at a whopping budget of Rs. 400 crore. While the first film starred Aishwarya Rai Bachchan opposite the megastar, the sequel will see him romance with Amy Jackson.
Last time the film was in the news when several crew members attacked photo journalists, who have now filed a police complaint against the film and its crew. Further reports reveal that there is ruckus on the film set at the moment, as police detain two people related to the case.
Photos
Dhanush and Manoj Bajpayee shared the best actor award for their work in Asuran and Bhosle respectively at the 67th National Film Awards
Entertainment
The Into The Wild episode featuring Ajay Devgn will premiere on 22 October on Discovery+ and on 25 October on Discovery
Entertainment
Being multilingual, it allows anyone who wants to be heard, to express through the unique voice in the language of choice.