Imtiaz Ali on 10 years of Jab We Met: 'Shahid was the only person confident about the film'
As the film completes 10 years of release on 26 October, Imtiaz Ali reveals many interesting anecdotes about Jab We Met.
Imtiaz Ali's Jab We Met not only enjoys cult status in Bollywood's rom-com space, but the film also resurrected the flaky careers of the director and its main protagonists – Kareena Kapoor and Shahid Kapoor, who were seen together on the silver screen for the last time.
As the film completes 10 years of its release, on 26 October, Imtiaz Ali reveals to Firstpost many interesting anecdotes about Jab We Met — especially how the film almost got shelved as he kept waiting for Bobby Deol, who was originally supposed to play Shahid's character, Aditya.
"Bobby was supposed to do Jab We Met but there were bigger directors approaching him at that time, so he told me to do Jab We Met later. As a result, the film never really happened at that time. Ultimately, I thought, let me not make this film; I was trying to make Rockstar, Highway and the other stories. Jab We Met came back when I met Shahid," says Imtiaz.
Quite surprisingly, Imtiaz finished the entire script of Jab We Met in two and a half days flat.
"It was written in a very short period of time but then, it had been on my mind for long. So when I wrote, it was very quick; I took just about two days to finish. It is awesome; it is a blessing that the film is still being talked about after 10 years. I have very good memories but I also have memories of being stressed because it was the least amount of pre-production time I got for any film. I just had 21 days before we could start shooting."
"But," he further says, "I was never confident of the film when I was writing or narrating it. I thought Jab We Met was a thin story. People had refused to be a part of it. The only person who felt confident about the film was Shahid. I was not expecting the film to be such a big success for sure. At that time most of us were very insecure about it. Now people love it but we didn't know that time," he laughs.
Talking about the chemistry between Kareena and Shahid, Imtiaz said it was not about the stars sharing an equation — "The chemistry is between the characters of a story. The actors are playing those characters and that's why they look interesting together".
Whenever Imtiaz revisits the film, he claims to feel as if he could have done many things differently, especially when it comes to locations.
"There are so many things about Jab We Met that could have been better. Locations were all mixed up. We were shooting Ratlam in Manali, which I would avoid today. We never went to Ratlam to shoot and we cheated many places. Manali has been shot in Shimla, and Shimla has been shot in Manali. We were doing all that because we were in a big hurry. We had to complete the shoot in a certain time because both the leads – Kareena and Shahid had to start other films," reveals Imtiaz.
If he had to make it today, would he do it differently? "I would make it differently for sure, but there is a certain time for everything. That was the time when people travelled in trains more than they do now," he says.
Jab We Met was Imtiaz's second film after Socha Na Tha, and it brought him success and fame.
"I was a new filmmaker and my first film had not done very well at the box office. This film gave me recognition, love, and appreciation. Shahid and Kareena were already popular stars but their last few films hadn't done too well, so this film did good to their career, deservedly so, because both of them had put in a lot of effort," says Imtiaz.
One factor that is consistently seen in all of Imtiaz's films is his colloquial dialogue writing. The director has written dialogues for all his films, since the beginning. What started as a happy accident with Socha Na Tha, lingered on to Jab We Met because of budgetary constraints and then, became a consistent practice with his future films. "Dialogues, in fact, got more accolade at the point of time. Perhaps because I didn't know how to write dialogues (laughs). I wrote how people talked because that's all I know," he says.
At the end of the making of Jab We Met, Shahid and Kareena, who were earlier in a relationship, had separated, "but they were great professionals". Sorry, we had to ask.
"Now when I meet Kareena and Shahid, more than saying anything to each other, there is that look of familiarity — even if I meet Shahid in a very busy party where there are thousands of people around. We all love each other a little bit more because of Jab We Met."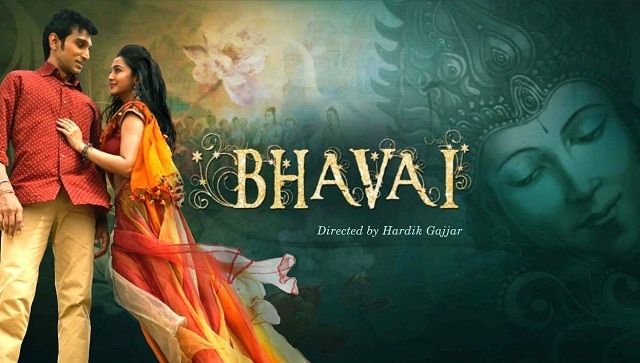 Entertainment
Pratik Gandhi, Aindrita Ray's Bhavai will release in cinemas on 1 October
Entertainment
Based on Brigadier Mehta's book The Burning Chaffees, Pippa also stars Mrunal Thakur, Priyanshu Painyuli and Soni Razdan.
Entertainment
Sooraj Pancholi was booked for alleged abetment to suicide in the case and is now out on bail.