Images: Kamal Haasan meets Muslim leaders, settles row over Vishwaroopam
Kamal Haasan and representatives of the Muslim groups met at the Tamil Nadu government secretariat for negotiations over the release of Vishwaroopam.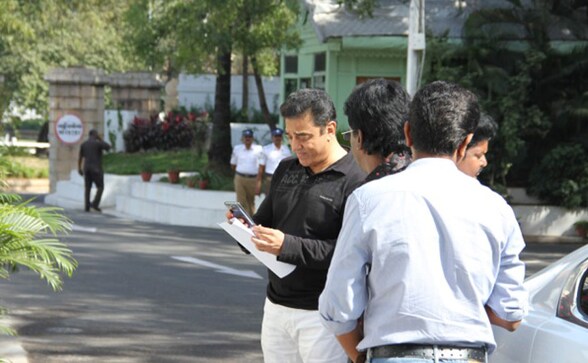 World
The festival, which is mainly celebrated during the Hindu spring festival Holi in some regions of India and Nepal, has become popular among people in other communities. Holi Festival of Colors in Lisbon
India
As the court announced death sentence for the Delhi gangrape accused, the public at the district court complex in Saket broke into a full-blown support for the judgement that every one had been waiting for with bated breath. Here are the images.
India
Sonia Gandhi's 'thanks giving' rally in Mandya on Monday saw a man getting hit by stones after he showed black flag to the Congress President. Sonia was however unperturbed as she delivered a fiery speech supporting PM Manmohan Singh. Here are the photos from the rally.