'I'm a self-pleaser, not a people pleaser': Kangana Ranaut opens up on recent controversies
Kangana Ranaut addressed all the speculation against her in the recent controversy with Hrithik Roshan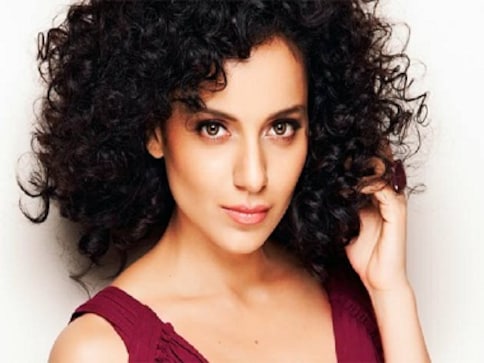 A lot has been said, heard, written and whispered about the Kangana Ranaut and Hrithik Roshan controversy. However, very little has come directly from either Hrithik or Kangana. While ex-boyfriends and ex-wives have been speaking up and taking sides, the legal row takes different turns every day.
Kangana was in the capital city to receive her third National Award (she has previously won awards from Fashion, and Queen) for her double role portrayal in 2015's Tanu Weds Manu Returns on Tuesday, and spoke to two news channels for the first time since this legal controversy with Hrithik Roshan broke out.
In both her interviews with NDTV and India Today respectively, Kangana maintained a dignified silence on her legal stance but vociferously spoke about her views on feminism, Bollywood and mental issues.
Here are excerpts from the two interviews:
Speaking about her legal row with Hrithik Roshan (although she didn't name anyone in the interviews), Kangana said she won't comment on something that will be decided in court, but her work will speak for itself.
She further went on to state that she won't force herself to feel sorry for doing nothing wrong.
According to Kangana, these words are all labels. "When they are jealous of a woman's success, she goes on to become a psychopath and if she is sexually active she becomes a whore," she said.
Kangana mentions how it is appalling that people attach shame to mental illnesses like bipolar disorder or schizophrenia.
She is human after all. Kangana admits that all this speculation did break her down, "There have been moments when I just randomly keep breaking down, I feel cornered, I really feel targeted."
Upon being asked about rumours of her being physically violent with an ex, she said, "As far as physical violence is concerned, apart from one incident, hitting a man with my stiletto, I have never gone down to raise my hand on anyone."
When asked about regrets, Kangana said: "Not really. It has been quite a roller coaster but I feel that I am on the right track because my journey was not from Bandra to Juhu, but it was from a remote village in Manali to where I am today. This is an extra ordinary journey."
You do you, Kangana!
Bollywood
From Shreya in SOTY 2 to Tia in Gehraiyaan, Ananya Panday completes three years in Bollywood.
Bollywood
Swastika's hold on her craft motivated me to perform better, says Plabita who plays the role of Fetish Girl in Escaype Live
Entertainment
"I am right up there with Kangana Ranaut when she mocks star kids with zero talent who get chance after chance after chance… just because a Karan Johar or a Sajid Nadiadwala is backing them," says Subhash K Jha