Ilayaraja presses mute on SPB singing his songs, raises copyright questions
At the start of his USA tour to commemorate half a century of playback singing, S P Balasubrahmanyam has been sent a legal notice by Ilayaraja.
Wonder if S P Balasubrahmanyam is right now remembering this breezy number he sang for Ilayaraaja back in 1989 for the iconic Kamal Haasan film Appu Raja. The lyrics of the hit song went like this:
"Aaya hai Raja, logo re logo,
Raja ke sung sung jhoom lo jhoom lo''
But Ilayaraja, the doyen of music from south India, does not want Balasubrahmanyan, popularly referred to as SPB, to jhoom lo jhoom lo to any of his compositions on stage. At the start of his USA tour as part of SPB50 to commemorate half a century of playback singing, SPB has been sent a legal notice by Ilayaraja.
It says that SPB or any of the other accompanying artists on the tour including veteran playback singer KS Chitra cannot sing any of Ilayaraja numbers without his permission. And if they did so, they would be breaking the copyright law and would have to pay huge financial penalty and face legal action.
SPB took to Facebook to break the news, expressing surprise that he had kickstarted the SPB50 concert tour in August last year in Toronto and had subsequently performed in Russia, Sri Lanka, Malaysia, Singapore, Dubai and in Indian cities as well. "I did not get any feelers from Shri Raja's office at that time. I don't know why now when we started our US tour. I am ignorant of the law. If it is a law, so be it and I obey it,'' wrote SPB. What this means is that SPB and Chitra and the rest will not croon any of the hit numbers they have sung in their long, illustrious career for the maestro.
"In these circumstances, our troupe can not perform Isaijnani's (musical genius) compositions from today. But the show should happen. By God's grace, I have sung lots of other composers songs too which we will present,'' said SPB, trying hard to hide his disappointment and wanting to move on. In a subsequent comment, he showed his gentlemanly side, which really defines his personality by writing, "I only request you all not to have any harsh opinions and discussions regarding this. If this is the design of God, I obey it with reverence.''
While it is nobody's case that the music director's effort should not go unrewarded, the fact that Raja's notice undermines the contribution of the playback singer to making the song a superhit. While legally, the composer's ownership over the song is that much more, ethically, the right of the voice behind the song over it cannot be wished away after having written out his cheque. It is a tricky situation that has no clear answers in black and white.
If that were to be the case, none of the reality shows on different television channels can perform any Ilayaraja number without seeking permission or perhaps paying royalty. After all, they too are commercial exploitation of the song. Which only means the chances of gen-next getting to hear and enjoy the gems composed by arguably one of the finest music composers in India will only come down.
The timing of the notice has also surprised Team SPB. Didn't Ilayaraja know when SPB was performing in other countries that the singer would mark his half century in the world of playback music by singing several of his compositions? Why now, is what has perplexed the SPB camp.
Given the warm equation between the two, it is rather ironic that Ilayaraja should have sent this legal notice to SPB.
On more than one occasion during stage performances together, the talented singer has paid handsome tribute to the role played by the director in making him what he is. SPB who is four years younger than Ilayaraja has often said there is no to beat the composer when it comes to arranging the orchestra. Ilayaraja has composed music for over 1000 films, with over 6000 songs to his credit, apart from several non-film creations.
Which is why it has surprised fans that Ilayaraja has snubbed SPB this way. But then again, while the manner in which he has embarrassed SPB is not in good taste, given their association of five decades, to Ilayaraja's credit, this is not the first time he has tried to protect the rights of the composers.
Three years ago, he went to Madras High court which ordered five music companies not to sell his compositions without permission. Ilayaraja believes only he has the rights over his songs and the royalty if paid by anyone using the songs - be it companies, radio stations or TV channels - can then be shared with the producers, singers and lyricists.
While SPB has said that the show will go on, what happens if hypothetically AR Rahman, for who SPB has sung hundreds of numbers also follows in his mentor's footsteps.
Which is why it is important for the music composers across all languages to work out an amicable solution. Because legal notices issued by a legend to another legend are certainly not music to the ears.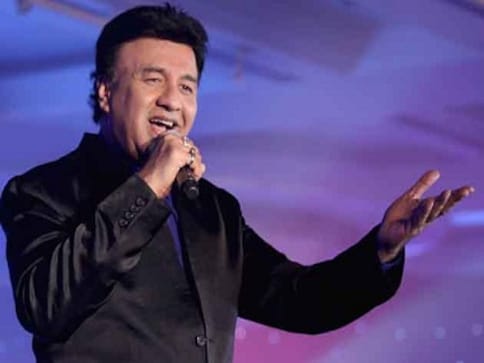 Entertainment
Subhash Ghai says that veteran music composer Anu Malik is the only composer in the country who can compose a song in merely 40 seconds.
Entertainment
From AR Rahman playing the keyboard alongside Ilayaraja, to Rajinikanth describing how the music maestro used to sacrifice his own salary to help producers, Ilayaraja 75 was a grand tribute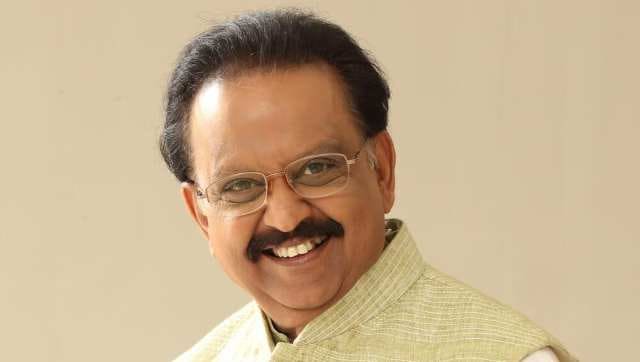 Entertainment
SP Balasubrahmanyam's son SP Charan released a video, dismissing reports about his father testing negative for coronavirus.