IIFA 2017: The biggest shows at the IIFA Fashion Extravaganza down the years
The IIFA Fashion Extravaganza has brought collections by some of the biggest names in Indian fashion to its stage
When there's a Bollywood awards night, can fashion be far behind? Certainly not — and especially when the event is the International Indian Film Academy Awards, or IIFA Awards as it's called for short.
Since its inception in 2000, the fashion stakes at IIFA have steadily risen with every passing edition — and we don't mean just on the red carpet.
The IIFA Fashion Extravaganza, sometimes presented solo, but usually as part of the IIFA Rocks event that precedes the main awards ceremony, brings big designers to the stage at whichever foreign locale the event is being held in that particular year.
This year's edition will see collections by Myntra and designer Sonaakshi Raaj being displayed on the runway, and Firstpost will be bringing you the best looks from the event.
Meanwhile, here's a lowdown on some of the glitziest shows by designers at previous editions of the IIFA Fashion Extravaganza.
2016: Vikram Phadnis
IIFA 2016, held in Madrid, had many high points. Among them was the fashion show by celebrity designer Vikram Phadnis, held as part of the IIFA Rocks segment. As models sashayed out onto the ramp wearing Vikram's creations, the audience cheered on, saving the loudest applause for showstopper for the evening Bipasha Basu. [Bipasha is a near-fixture at the IIFA Fashion Extravaganza, and has been the showstopper for more designers than we can remember.] For Vikram in 2016, Bipasha wore a black, floor-sweeping gown with a floral motif. She was accompanied on the ramp by her husband Karan Sigh Grover.
2015: Gaurang, Masaba and Rocky S
Three designers with widely differing aesthetics made for one great show. Gaurang is known for his sumptuous Indian textiles and revival of on-the-verge-of-extinction handicraft techniques, then Masaba is known for her bold colours, motifs and designs, while Rocky S represents a sort of glam rock style. And at IIFA 2015's show, these three designers put up a very exciting show. Bipasha, Dia Mirza, Lauren Gottlieb and Shriya Saran were among the celebrities on stage who wore Rocky S creations. Masaba's fusion line was in its way, just as dramatic as the flamboyant one presented by Gaurang Shah. Sonu Sood was Gaurang's showstopper, walking down the ramp in a kurta with a silk stole draped around his neck.
2012: Masaba, Varun Bahl and Suneet Varma
Once again bringing together an unusual combination of designers, IIFA 2012 was all about the collections showcased by Masaba (who presented her official IIFA line at the event, her signature quirky-pop-fusion style), Varun Bahl and Suneet Verma. Verma's line stood out for its liberal use of colour, with the models (including showstopper Bipasha) looking like tropical birds of paradise who had been brought down to earth. Their equally colourful bandana-headdresses added to that image.
2011: Sabyasachi Mukherjee, Rajesh Pratap Singh and Vikram Phadnis
IIFA 2012, held in Toronto, saw the combined creative forces of Sabyasachi Mukherjee, Rajesh Pratap Singh and Vikram Phadnis on the ramp. Getting the usually reclusive Rajesh Pratap Singh to showcase at a glitzy Bollywood event was nothing short of a coup and his showstoppers included Brett Lee, Rahul Khanna and Kunal Kapoor. Bipasha Basu was the showstopper for Sabya's collection, while Sonakshi Sinha did the honours for Vikram Phadnis.
2010: Manish Malhotra, Vikram Phadnis and others
IIFA 2010 was held in Colombo, and to mark the occasion, the IIFA Fashion Extravaganza that year included not only marquee names in Indian fashion, like Manish Malhotra and Vikram Phadnis, but also Sri Lankan designers Kanchana Thalpawila and Yolanda Aluwihare. Also as a nod to the destination, it was actress Jacqueline Fernandez who was the gorgeous showstopper of the evening for Manish — donning a velvet lehenga for the occasion. Vikram Phadnis had Salman Khan (in his Chulbul Pandey avatar) and Sonakshi Sinha walk the ramp for him at the end of his show.
2009: Manav Gangwani, Rocky S, Anamika Khanna, Falguni-Shane Peacock and Farah Ali Khan
The IIFA Fashion extravaganza in 2009 saw not two or three, but six designers take to the stage. Couturier Manav Gangwani, Rocky S, Sonam Kapoor's favourite designer Anamika Khanna, Falguni and Shane Peacock, and jewellery designer Farah Khan showcased their work at IIFA that year. Hong Kong designer Chris Chang also presented a line at the event. The star presence was equally heavy, with Hrithik Roshan and Sussanne Khan sporting Farah's jewellery, Bipasha walking the ramp for Rocky S, among other Bollywood celebrities.
Find latest and upcoming tech gadgets online on Tech2 Gadgets. Get technology news, gadgets reviews & ratings. Popular gadgets including laptop, tablet and mobile specifications, features, prices, comparison.
Entertainment
Fashion designer Vikram Phadnis' directorial debut Hrudayantyar is one of those films, which is designed to make the audience cry, and trust me, you will.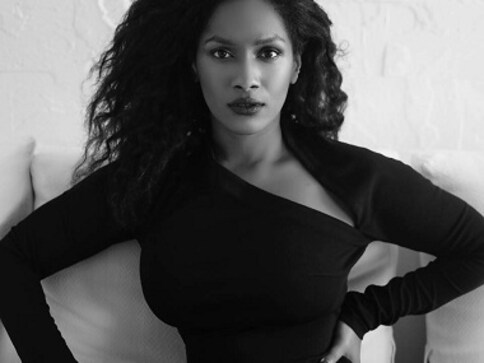 Entertainment
Through Instagram stories, Masaba Gupta announced why she is taking a break from Twitter.
Life
From breezy tops to funky footwear and bags, ikat is being used by designers in ever-more contemporary ways