If politicians and 'babas' can get away with hate speeches, then AIB should be safe
Still, if the likes of Amit Shah can get away with an apology after being accused of hate speech and Niranjana Jyoti can become a minister after calling non-Hindus 'haramzaadon' (bastards), the targets of Tiwari's outrage should be fine.
Spare a thought for Akhilesh Tiwari of Brahman Ekta Seva Sanstha. The YouTube videos of mata ki chowkis organised by his organisation last year have had 21, six and eight views respectively. And then there's AIB Knockout, with a million views in about 12 hours. It's got to hurt. Yesterday, Tiwari emerged out of obscurity when he filed a written complaint against Karan Johar, Arjun Kapoor and Ranveer Singh for their performance in AIB Knockout. (It seems Tiwari missed the detail that the show was scripted and Johar, Kapoor and Singh were not the scriptwriters.) "The show, which can be seen on YouTube and other websites, was extremely abusive and it is not only ruining the clean image of the Indian culture & women but is also misleading today's youth," complained Tiwari.
Let's face it. The nation's image is no laughing matter and arguably, Tiwari is doing his bit for the nation much like the Bengali gent in PVR Mumbai's social service ad, who collects discarded Indian flags and sounds like he was dropped on his head as a baby. Coming back to our national image, last month it was reported that the number of foreign tourists coming to India grew by only four percent. Why? Because women tourists don't feel it's safe to travel in India after the growing incidents of rape and molestation against locals as well as foreigners. It appears approximately 30 percent of total foreign tourists are women, and this significant percentage seems to be skipping India entirely.
Now what if the few foreign women who are planning to visit India end up watching AIB Knockout? Some may want to see if they can catch an AIB show during their holiday, but surely the truly good women will feel outraged by the sexist humour and cancel their tickets? And yes, of course it would be far more constructive to actually raise awareness about women's issues and help improve the law and order situation so that everyone feels and actually is more secure, but that's hard work and takes time. Outrage is so much easier and it's good for the soul — with one written complaint, you feel like you're doing something, for women, the nation, our millenia-old culture, the universe. And then you can go back to organising the next mata ki chowki.
Considering the fact that Tiwari is acting in national interest, I think the rest of us should take the torch from him and continue his campaign against those who say offensive rubbish. For instance, there's Baba Ramdev, India's bearded motormouth, best known for possessing a stomach that can roil like a waterbed and making millions out of people's ignorance. According to Ramdev, homosexuality is a disease for which he has a yoga-flavoured fix and AIDS is curable. All it takes is some deep breathing and "herbal medicine" manufactured and sold by properties owned by Ramdev. This is not a joke. It's a serious claim made by a man who was nominated for the third highest civilian award in India. One of the pills being sold at Ramdev's outlets is a fertility pill named Putrajeevak Beej, which translates to "the seed that creates a son". For reasons best known to Ramdev, the pill isn't called Santanjeevak Beej (santan meaning child) or Putrijeevak Beej (putri meaning daughter).
Perhaps it's the beard and squinty-eyed stare that lends gravitas to his utterances, but that Baba Ramdev, with his distasteful and unscientific claims, numerous criminal cases and hateful opinions, is considered worthy of the Padma Bhushan is infinitely more damaging to India's image than any comedic routine.
As far as saying outrageous things in public, AIB have a long way to go before they can even hope to give competition to our politicians. Remember the former deputy chief minister Ajit Pawar? His response to a drought-hit farmer going on hunger strike and demanding water was, "He has been fasting for the last 55 days. If there is no water in the dam, how can we release it? Should we urinate into it? If there is no water to drink, even urination is not possible." That, incidentally, was Pawar cracking a joke. Suddenly, AIB Knockout, abuse-flecked as it may be, seems almost comfortingly good-natured, doesn't it? While on the subject of farmers in Maharashtra, the current state government has cleared field trials for genetically modified crops. If you want a joke about helping Indian farmers, this move is it. GM seeds are expensive, destroy the soil and effectively shackle the farmer to the big corporation, but that's ok. The national image is intact, so presumably we're not supposed to care.
If you're really looking for statements made in public that damage the clean image of India, there's much, much more. Here's a sample. In a bid to make people feel protected, TMC's Tapas Pal said at a rally that the party's "boys" will go and rape women at his command. Speaking of which, who can forget Samajwadi Party's Mulayam Singh Yadav dismissing rape as a "boys will be boys" mistake? Or Pravin Togadia of the VHP, who recommended forcibly evicting Muslims and taking over their property. "Go with stones, tyres and tomatoes to his office," urged Togadia. "There is nothing wrong in it. Killers of Rajiv Gandhi have not been hanged ... there is nothing to fear and the case will go on."
As far as Brahman Ekta Seva Sanstha vs Karan Johar, Arjun Kapoor, Ranveer Singh and AIB is concerned, the good news is that the state government of Maharashtra appears be aware that there are more pressing matters on its agenda than English stand up comedy. In an interview to Mumbai Mirror, the cultural affairs minister Vinod Tawde made it quite clear that he doesn't really care what was said in the roast as long as the event had all the necessary permissions. However, this probe into whether AIB Knockout had its paperwork in order is separate from the inquiry that the police is required to undertake since Tiwari has lodged a formal complaint with them.
Still, if the likes of Amit Shah can get away with an apology after being accused of hate speech and Niranjana Jyoti can become a minister after calling non-Hindus "haramzaadon" (bastards), the targets of Tiwari's outrage should be fine. To quote Togadia, "there is nothing to fear and the case will go on."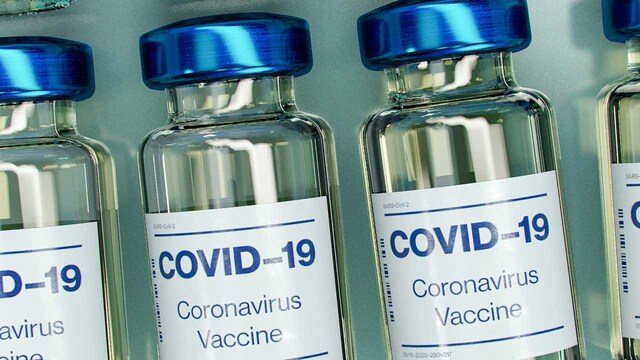 Entertainment
"The Yash Chopra Foundation will bear all other costs too associated with vaccinating the workers," said Yash Raj Films.
Entertainment
Titled Free, the movie will be directed by Montoo Bassi and will be adapted in 21 languages.
Entertainment
"It's about people going to different extents for family," says Rakul Preet Singh on her film Sardar Ka Grandson, that releases on Netflix India