If Beale Street Could Talk trailer: Barry Jenkins' Moonlight follow-up is a story about love enduring in the face of racial injustice
If Beale Street Could Talk will be released by Annapurna Pictures on 30 November.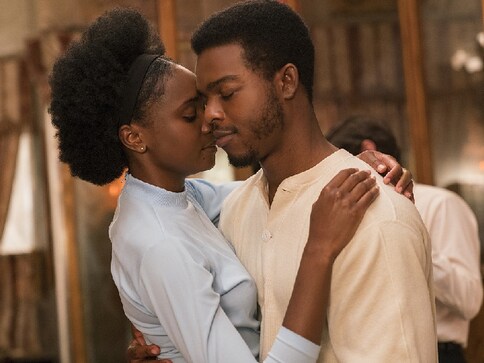 The official trailer for If Beale Street Could Talk, Barry Jenkins' follow-up to his Oscar winning Moonlight, was released over the weekend.
Based on James Baldwin's celebrated 1974 novel, the film's trailer tells the tale of two young lovers in Harlem, Tish (newcomer Kiki Layne) and Fonny (Stephan James), whose life together, just as it's starting, is shattered by a racist police officer and a false accusation of rape. The film, bathed in the warm cinematography of James Laxton and the melancholy Miles Davis Kind of Blue-inspired horns of composer Nicholas Britell (both of whom worked on Moonlight, too), radiates with the love between the two and the sorrow of their unjust but not uncommon circumstance.
It's the first big-screen adaptation of any novel by Baldwin and just the third film by 38-year-old filmmaker who was catapulted to larger renown by the astonishing Moonlight, a low-budget independent film that took center stage at 2017 Academy Awards.
At the recently concluded TIFF 2018, If Beale Street Could Talk was first runner up to Peter Farrelly's Green Book for the festival's top prize —  People's Choice Award.
If Beale Street Could Talk will be released by Annapurna Pictures on 30 November.
Watch the trailer here:
(With inputs from The Associated Press)
Entertainment
Global Stars show their vulnerable side for people to experience and understand health and wellness issues
Entertainment
Directed by Rohit Shetty, Cirkus is an action comedy film based on William Shakespeare's The Comedy of Errors.
Entertainment
Jon Batiste will be adding White House entertainer to an already long list of roles, including recording artist, bandleader, musical director, film composer, museum creative director and scion of New Orleans musical royalty.