IDSFFK 2017 Day 3: Supriyo Sen's Our Grandparents' Home, Survery Number Zero in spotlight
Highlights from the International Documentary and Short Story Film Festival in Kerala (IDSFFK), on its day 3.
Award winning Bengali documentary filmmaker Supriyo Sen who focuses on the plight of refugees has said that political parties in Bengal have failed the refugees from Bangladesh who came to India during partition and afterwards.
Speaking to Firstpost after the screening of his documentary Our Grandparents' Home at the 10th edition of International Documentary and Short Film Festival of Kerala (IDSFFK) at Thiruvananthapuram on Sunday he said, CPI (M) promised refugees solution to their problems during every election in the past but ditched them when they won.
Though the left leaders like Jyoti Basu and Buddhadeb Bhattacharjee who have roots in Bangladesh had first-hand experience of the problems faced by refugees, they turned a blind eye towards issues faced by refugees. Such attitude eventually cost the Left in Bengal dear who now find themselves out of power, said Sen. While Muslim refugees from India who settled in Bangladesh also face problems there, they have a sense of achievement of having got their promised land, he said.
Speaking on his focus on refugees, Sen said his own background might be one the main inspirations. Sen has made five films based on refugees which have won more than fifty awards together including ones at prestigious documentary festivals.  "My family came from Bangladesh as refugees and my first documentary on refugees Way Back Home was taken based on taking my parents back to their original home in Bangladesh fifty years after they fled from there," he said.
His second film 'Hope Dies Last in War was based on the plight of Indian soldiers who were taken prisoners of war in India-Pakistan war of 1971, many of whom are still languishing in Pakistan prisons. The third film Waga Border also based on refugee issues had won him most awards. The fourth film was on issues in Kashmir and the fifth film 'Our Grandparents' Home' is the latest in the series.
Though the current generation of refugees have not faced many harrowing experiences in life unlike their parents who suffered physical and emotional traumas besides losing their wealth, the pangs of alienation haunts them socially and psychologically, Sen said.
Our Grandparents' Home tells about 16 young scholars from India and Bangladesh who record memories of third generation of partition refugees of 1947. Two grandparents embrace on a journey to find their roots and to understand the complexities of identity, nationality and home. The journey reveals how multiple generations of survivors perceive identity, nationality and concept of home in a complex way.
The other documentaries which were screened in the competition section of the festival today (Sunday) were Survey Number Zero directed by Priya Thuvassery and The Itinerants by Akash Basumatari and others.
Survey Number Zero is an ethanographic film which portrays the life of salt workers of Agariya community of Rann of Kutch. The salt workers who live in the desert in an area of around 5000 sq kilometres which has never been surveyed and recorded as zero number in official registries, lead a life of poverty despite working very hard in harsh conditions. They take loans from salt merchants who mint money. But majority of them are unable to repay it and remain in debt trap eternally. Restrictions imposed by Gujarat state Government in the area to protect the wild ass have made the life of Agariyas tougher. Sharp narratives and superb cinematography conveyed the message of the documentary effectively.
The documentary Itinerants explores the stories of street hawkers in a market at Lallubhai Compound in Mumbai. The challenge faced by hawkers in dealing with everyday realities of life is the central theme of the film. The market itself is one of the central characters of the film. It involves the rehabilitated population from different illegal settlements in the city.
The documentary has succeeded in giving spectators the perspective of hawkers who are considered as encroachers and a nuisance by authorities and many times by the public. When, one of the characters in the film asks why authorities who are supposed to provide the public with necessary infrastructure fail to do so, we don't have a satisfactory answer. He also asks why the authorities cannot allow them to do their business peacefully when they don't have the resources to provide jobs to all. The documentary made spectators think and discuss which showed the success of its directors.
Films were also screened in different categories like campus films, short fiction, animations from Latin America, international, short fiction etc on Sunday.
Earlier in the day, an interaction with noted Malayalam filmmaker Lijo Jose Pellssery was also held. He said his proposed film Anti-Christ which had been stalled because of financial constrains would be revived in the coming days. He said at present he takes up new projects only if he feels that the idea has merit. "Just because some producer felt that an idea would be a commercial success, I won't take it up," he said. Pellissery added that he has been influenced by award winning Malayalam director K G George
India
The health department has decided to strengthen prevention activities like eradicating mosquito breeding grounds and conducting fogging to stop future cases
Entertainment
The Film Employees Federation of Kerala (FEFKA) has appealed to the Kerala government for permission to begin film production in the state after several Malayalam film crews moved to other states as Kerala's Covid-19 lockdown restrictions prevents film shoots.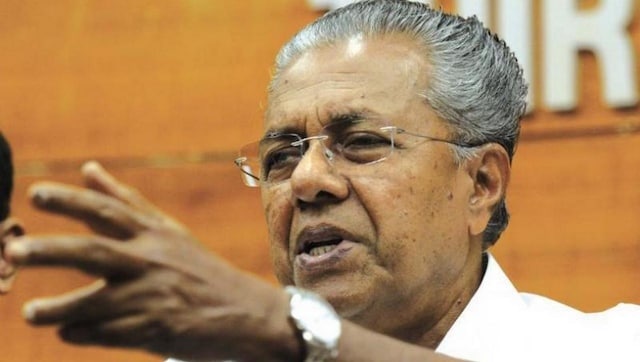 India
The application, which raised the issue related to Kerala, claimed it is shocking that in a medical emergency, the government is playing with the lives of citizens through such measures