I&B ministry to probe Rs 6.21 cr payment as Amitabh Bachchan says DD Kisan ad was pro bono
Amitabh Bachchan on Monday denied charging Rs.6.31 crore to promote the DD Kisan channel, saying he had no contract with national broadcaster Doordarshan.
After a furore over the issue, Amitabh Bachchan on Monday denied charging Rs 6.31 crore to promote the Doordarshan Kisan channel, saying he would be doing it pro bono. But the Information and Broadcasting Ministry is now going to look at why the payment was made and the ad agency has said that it has initiated a refund of the amount.
"I wish to state that I have not entered into any contract with Doordarshan on the endorsement of their channel DD Kisan, and neither have I received any money from them. I worked with the advertising agency Lowe Lintas on the campaign for DD Kisan and have not entered into any contract with them either, nor have I received any money from Lintas, as being stated," he said in a statement.
The cine icon, who himself got the farmer tag in 2010 when he bought the land in a Muzzaffarnagar village Kakori, added that his endorsement was was done for free.
"My 'deliverables' on this campaign have been executed by me many days ago. I work pro bono on various issues and DD Kisan channel is one of them," the veteran actor said.
"What money transactions transpired between DD and Lintas, is between them. I shall not be able to shed light on that," he said.
There were reports that Bachchan was roped in for the campaign at a cost of Rs 6.31 crore, the most expensive endorsement deal ever by the actor.
Even as the actor denied receiving money for the endorsement,  the advertisement agency told The Hindu,that they had been negotiating with the actor for the DD Kisan campaign and had been told that he won't be charging anything.
So did the actor get cold feet about the endorsement after the outcry over his fee?
According to the Hindu report, the advertising agency had a detailed break up of how the funds would be paid to the actor including the fact that Rs 3.89 crore was to be paid at the time of the confirmation of the endorsement. Lowe Lintas has said that they have now initiated the process of refund to  DD Kisan for the amount collected for Bachchan.
The I&B Ministry, meanwhile, has decided to order a probe into the episode.
"It has come to light that Prasar Bharati did pay a sum of Rs 6.21 crore to Lintas to get promotional work done for DD Kisan. But with Amitabh Bachchan having denied charging anything, it now needs to be probed as to why & how this money was paid," I&B sources told IANS.
Information and Broadcasting Minister Arun Jaitley is learnt to have asked for a thorough inquiry into the matter.
But whether the actor does it for free or not, the question is whether Bachchan is even the right person to be present in the campaign. As Firstpost's Sandip Roy had pointed out, Bachchan is not what India's farmers really need.
"It's not like Mr Bachchan is hosting a daily Big Kisan reality show on it, or anchoring the Help Kisan live interactive show. To think that some jingles about the show from a superstar would have everyone coming back to the channel day after day like sheep ,shows that someone out there really thinks of farmers as utterly naïve and gullible. All channels live and die by the quality of their programming, not their brand ambassadors and why should DD Kisan be any exception?" he noted. 
As Roy said, it's not the celebrity ambassador that counts but the usefulness of the channel. If all the channel will beam is dull government propaganda showing smiling farmers with twirling mustaches, it may not matter who's endorsing it.
With agency inputs
Find latest and upcoming tech gadgets online on Tech2 Gadgets. Get technology news, gadgets reviews & ratings. Popular gadgets including laptop, tablet and mobile specifications, features, prices, comparison.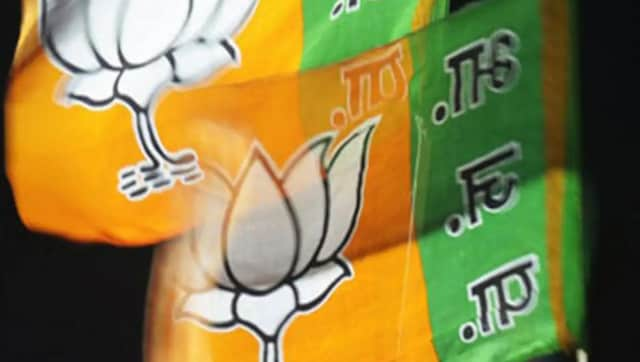 Politics
AK Sharma, a 1988 batch officer from Mau district in Uttar Pradesh, is considered close to Prime Minister Narendra Modi and had worked with him in Gujarat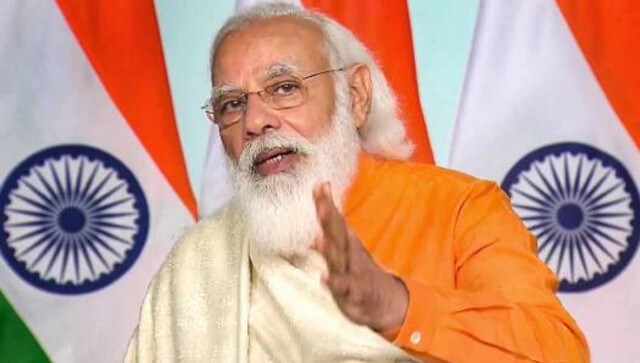 India
Aimed at boosting tourism in the region, the trains will connect Kevadia to Varanasi, Dadar, Ahmedabad, Hazrat Nizamuddin, Rewa, Chennai, and Pratapnagar
India
The pilot issued an apology saying his tweets 'may have hurt sentiments'. A GoAir spokesperson said the airline has a zero tolerance policy on such matters