I never felt comfortable being a sex symbol: Gwen Stefani
Former No Doubt frontwoman Gwen Stefani says she was raised Catholic, and never felt comfortable with her sex symbol status
Los Angeles: The Voice star Gwen Stefani has admitted she was never comfortable being a "sex symbol".
Stefani topped the charts when she fronted punk band No Doubt and her trademark look of blonde locks and hot red lips made her among the sexiest women in the music industry, according to fans. But the singer, who was raised a Catholic, never saw herself in that light.
"The way my parents brought me up was Catholic. I had conservative parents, and I was raised to be very true to my morals. Thank God... I never felt comfortable being a sex symbol. I never, ever saw myself as that," femalefirst.co.uk quoted Stefani as saying.
Meanwhile, the Hollaback Girl singer, who split from her husband Gavin Rossdale in 2015, revealed she would recommend fellow female stars find their "unique" look, because simply being raunchy will soon become boring.
"That might also be a reason why I have more longevity than other performers. If you're playing that card, there's nothing unique about it. But I think there is something unique about being honest... Embracing who you are, and not being ashamed of it," she said.
IANS
Find latest and upcoming tech gadgets online on Tech2 Gadgets. Get technology news, gadgets reviews & ratings. Popular gadgets including laptop, tablet and mobile specifications, features, prices, comparison.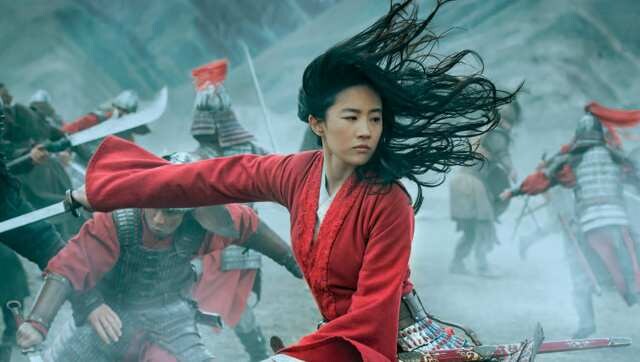 Entertainment
Disney's Mulan remake debuted in China over the weekend with a disappointing $23 million, even with most theaters in the region being reopened
Entertainment
The Television Academy announced that each network and streaming service competing on the telecast has pledged a $100,000 donation for every Emmy they win.
World
Confirmation of a conservative jurist to succeed Ginsburg, who passed away on Saturday, could cement a right-leaning ideology on the nation's highest court for decades to come, providing Trump with a lasting legacy whether he wins reelection or not