Hunterrr review: A wet dream for Indian men and a nightmare for the women
Gentleman, brace yourselves. Harshavardhan Kulkarni's Hunterrr could be your wet dream.
Gentleman, brace yourselves. Harshavardhan Kulkarni's Hunterrr could be your wet dream. Not because it's chock-a-block with sexual encounters — there's only one sex scene in this so-called "adult comedy" — but because Hunterrr is set in a world that is made up of fantasies.
Here, girls don't notice that the boy saying "I want to be your friend" to them has been ogling at their best friend. Grown women think a man meowing in a way that his meow sounds like "main aoon?" is charming. Here, if you jump into an auto uninvited because you want to hit on the solitary woman in it, she smiles shyly and lets you join the joyride. In Hunterrr's world, single women are gullible and only looking for marriage while married women are frustrated and want to be treated like sex objects.
This might be a good time to point out that life and women work differently in the real world. Hunterrr, though, would like to convince you otherwise, which is why its cinematography, sets, wardrobe and acting, all strive to recreate middle-class India realistically.
Mandar Ponkshe (Gulshan Devaiah) is a thoroughly ordinary and unremarkable man, but he has a superpower. He can wangle his way into women's vaginas. From the age of 12, when he first encounters an adult film, Mandar becomes fascinated with sex and by the time he's in his 20s, our hero is a sex addict. When his friends urge him to 'settle down', he explains to them that sex for him is like defecating: a simple, bodily act that needs to be performed regularly. Only, unlike defecating, it can't be done solo.
Fortuitously for Mandar, there's no shortage of women who want a little Ponkshe to rev up their mundane existence. All Mandar has to do is stare at them with the bashful sleaziness of a sexually-repressed, middle-class, Indian male, and the pheromones fire up. Considering the unpalatable cocktail of lewdness, faux-respectability and hormones that is Mandar Ponkshe, one could almost classify these women's decision to sleep with him as an act of charity.
However, that is not accurate. If anything, it's Mandar who is doing them a favour. Most of the women behave with such inane naiveté that you initially feel relieved that they're being preyed upon by a man like Mandar, who is essentially a decent chap, we're told.
By the time interval strikes, you wish Mandar's women had functioning brains and were lesbians, but that's a different fantasy.
The bottomline is that Mandar has an itch and pretty much anything will scratch it, from the sight of a fully-clothed woman to the actual act of sex. This is fine because the single women don't realise they're being reduced to sex objects and the married ones are more than happy to be treated that way. When Mandar decides it's time to get married and settle down, something other than his penis pops up — complications, like past lovers and present urges.
Can Mandar give up his "all for sex and sex for all" lifestyle (with apologies to Alexandre Dumas)? Will the woman that he wants to settle down with, accept him if he comes clean about his sexual history?
Kulkarni hopes to distract us from the smug misogyny in Hunterrr with a couple of tropes. One is to show a dramatic scene and then reveal it to be a dream sequence. The other is to drag the story back and forth in time. We're shown Mandar as a 12 year old, then taken forward 20 years, only to go six months forward, and then two months back, and then a year later, to six months ago, to the present — Albert Einstein and Stephen Hawking might feel dizzy at the way time zips around in Hunterrr.
Unfortunately for both the director and the audience, neither of these tricks is particularly clever and they become boring quite quickly. As smokescreens to obscure the sexist worldview presented in Hunterrr, they're particularly ineffective.
However, the actors works hard to make you care for their characters and ignore the appalling way women are depicted in Hunterrr. Everyone in Hunterrr is well-cast, as though they're real people instead of performers. Devaiah is superb as Mandar. He captures the ordinariness and earnestness of this man-child beautifully. It's to Devaiah's credit that we care for Mandar despite the fact that he confirms the prevalent notion that regardless of their actual age, all Indian men basically possess the maturity of a 12-year-old boy.
Unlike the heroes of good films on sex addicts like the self-explanatory I Am A Sex Addict or Steve McQueen's brilliant Shame, there's barely any conflict, candour or development in Mandar's character. Over the 20-odd years that Hunterrr leaps through, Mandar remains the same hormonal mess and only decides to change his ways when he's in danger of being exposed. And that the one person a sex addict doesn't have any sexual contact with is the woman he says he wants to marry isn't weird or anything. Hooray for middle-class morality!
Also, Mandar's predatory behaviour is shown as heroic. There's a pretence of irony, but the barb in the script isn't directed at Mandar. He's the dude in disguise of a Marathi mulga. It's the women who make you cringe because they embody fifth dimensional idiocy.
Sample this: a woman is sitting in an airport, waiting for her connecting flight. She's reading Fifty Shades of Grey, which may be the first clue to her absent intellect. A man comes up and starts a conversation with her. Within two sentences, this stranger has offered her a ride in his car, to a hotel near his home, where he says she can spend the night.
Who in their right mind thinks this is a good idea? The reader of Fifty Shades of Grey in Hunterrr. Not just that, once she's at the hotel, she invites the stranger to her room and makes him coffee. Atithi devo bhavah, and all that.
The women in Hunterrr are not just annoying because this writer is a grouchy, old feminist, but because the two lead actresses, Sai Tamhankar and Radhika Apte, deserve better roles. They're able to make us care for the terribly-etched characters that they've been given in Hunterrr, which makes you wish someone would write good scripts for them.
Tamhankar plays the lusty, married neighbour whose hormones bubble over (instead of the tea that's on boil) at the mere sight of Mandar. It's a flat role with a predictable arc, but Tamhankar holds your attention.
Apte plays Tripti, Mandar's arranged marriage catch. After a couple of bad relationships, Tripti figures she's not getting any younger so she might as well surrender to tradition. Doesn't this spirit just warm the feminist cockles of your heart? Ironically, Apte does actually manage to make Tripti come across as spirited, even though Tripti is vaguely defeated by social expectations and her own inclination to conform. Perhaps one of the most chilling aspects of Hunterrr is how candid Tripti is with Mandar but is completely blind to him lying to her. Thanks to Apte, Tripti comes across as a vibrant woman that many of us can relate to, which is why the fact that she's conned by Mandar becomes a particularly bitter pill to swallow.
Ladies, Hunterrr is a nightmare and gentlemen, this is not a date movie. No sensible woman is going to feel kindly towards Indian men after Hunterrr. It confirms that the paranoid aunties and mothers weren't overreacting when they warned you about the unquenchable, irrational male libido. The sight of your bra strap peeking out will turn men on. Every man that talks to you politely is only doing so because he wants to get into your pants. If you don't keep him happy, he will find 'comfort' with other women and yet, somewhat paradoxically, the only way to snare a man (or get him to respect you) is by not letting him inside your pants.
There is one way to make Hunterrr feel bearable. Imagine it is the prequel to another Phantom production: NH10, and pretend Anushka Sharma's character is named Tripti instead of Meera, and she's married to a man named not Arjun, but Mandar.
Entertainment
In an exclusive interview, Herron discusses what she brought to the already well-established world of Loki, how her identity as a woman filmmaker contributed to the lead character's gender fluidity, and mixing polar-opposite genres to construct a unique world for the God of Mischief.
Entertainment
And Just Like That will be a 10-episode series and the production is going to start in summer this year in New York.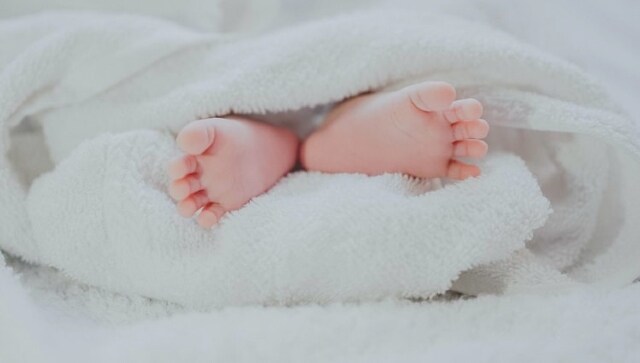 India
Data recently released by the Census Department of India shows that the birth and death registration with the Civil Registration System (CRS) in India went up considerably in 2019